What Else Can You Do With A Touchscreen Computer?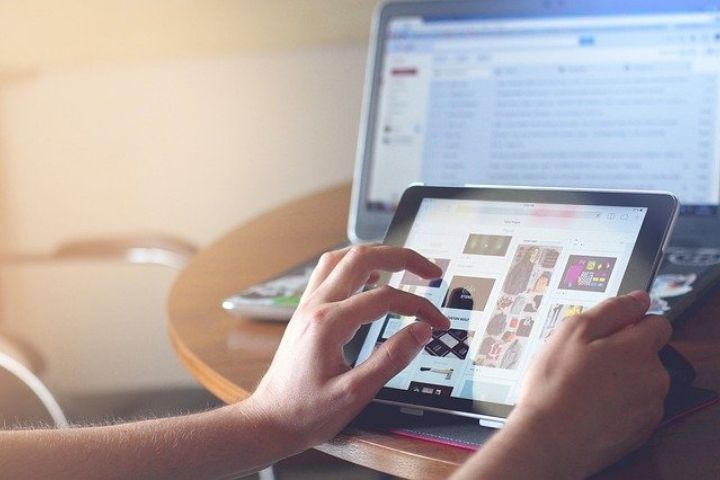 In this article, we're going to discuss about touch screen computer.
With Windows 8 the tablet part was consolidated and in Windows 10, with the Windows 10 Anniversary Update, Windows Ink would arrive, a software suite with applications and functionalities focused on the use of a digital pen.
Windows XP already had a version called Tablet PC Edition, back in 2002, in which the touch interface together with the use of a digital pen was the optimal form of interaction. The touch features of Windows 10 go far beyond its handling in tablet format. And in fact, they make notebooks with this function a powerful work tool. Although they may seem new, Microsoft has been offering touch interfaces in Windows for years. 
Windows Ink and the power provided by the latest Intel® Core ™ processors that we can finally enjoy computers with previously unprecedented flexibility of use. At this point, it is necessary to differentiate between the touch screen and the Windows Ink. 
There are many computers with touch screens on the market, but not all of them carry a digital pen to take full advantage of Windows Ink. We can find computers compatible with digital pens and Windows Ink manufactured by firms such as Acer, ASUS, Dell or HP, or Microsoft's Surface computers, to give a few examples.
 It is not a technology exclusive to Microsoft laptops and each manufacturer integrates the pen in a personalized way, either as an optional accessory or as an element that comes with the equipment at the time of purchase.
What Is A Digital pen?
The digital pencil is a high precision accessory with which we can perform tasks that require as fine lines as desired, as well as movements that respond in a way that is as close as possible to the experience of writing and graphic creativity that one has with a pencil on a paper. If we use the touch interface of a Windows 10 computer with our fingers or with a capacitive device, we can move the screen, press buttons and access menu options.
But in general, we will not be able to exploit the advanced functions of Windows Ink. In terms of precision, digital pens provide an experience close to freehand writing or drawing thanks to the use of highly sophisticated sensors with support for thousands of pressure levels and even tilt detection. Each stroke feels natural and provides the results we would expect using a pen and a piece of paper.
What About Multitasking?
Multitasking is essential for an optimal user experience. The computers in which we have touch functionalities and compatibility with Windows Ink find their maximum functional expression in those that have a technology generously dimensioned in the processor and RAM section. If we encounter delays or jerks while writing or drawing, the result will be rather unrefined, with imprecise and little fluid lines.
Also, when using the computer as a tablet or as a digital notebook, multitasking will be the norm. For this reason, it is convenient to bet on the benefits provided by Intel Core processors.
What Scenarios It Is Used?
To have a touch screen and a computer compatible with Windows Ink is fine, but if it is not used, we will be wasting these functionalities. Its field of application is very broad, ranging from early childhood education, where it provides flexibility much greater than that allowed by the traditional keyboard and mouse combination, to tasks such as multimedia authoring or content creation, especially if you want to create spaces fully digital collaboration. In the case of students and note-taking, the digital format is much more usable for making sketches, diagrams and lists. 
Even handwritten summaries. Each annotation can be erased or modified as desired without the need for pushpins, while Windows Ink takes care of converting it to digital text for processing with tools such as Microsoft 365. In this way, a student stops wasting their time converting handwritten notes into summaries and papers that will later be delivered in print, by email or on a pen drive.
What Is Team Multitasking? 
Sometimes we can only use a screenshot and make an appropriate note instead of working on the document in a group. For example, an illustrator could be working on a sketch and without more than taking a screenshot with annotation using the Windows Ink application.
We can share it with the work team at any given moment. It is easy, fast, useful and digital, and in a moment it saves us a lot of time printing the sketch, making the annotations on the print and then sending it to the team members after having digitized it