What Does Electronic Commerce Mean? Types And Benefits Of E-Commerce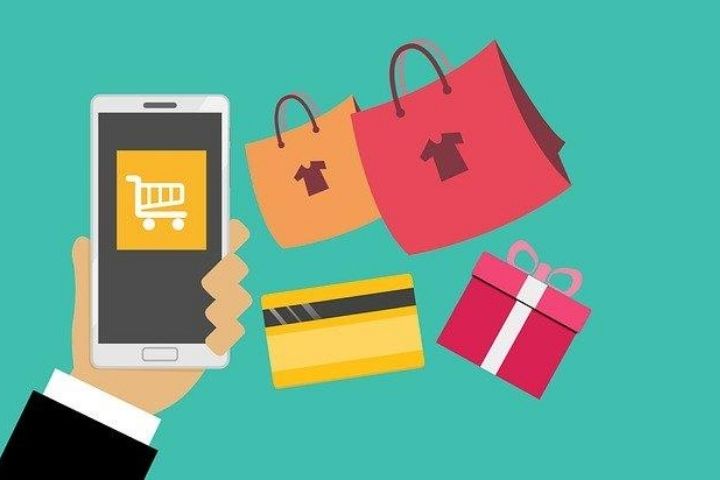 Electronic commerce or e-commerce refers to the commercial transactions of products or services that are carried out through the internet. This digital purchase and sale are carried out specifically on web pages and/or virtual platforms.
The consideration of e-commerce covers any transaction that has been carried out by electronic means: from the use of credit cards on the network to online stores. Consequently, the Internet stands as a sales channel through which the customer gets a product or service from anywhere, from any device.
Characteristics Of Electronic Commerce
Internet commerce is characterized by certain elements that make it a very interesting business model:
Ubiquity: The good thing about electronic commerce is that it allows you to sell at any time, anywhere in the world. Something that does not happen with traditional commerce, which can only operate when the store is open to the public and among customers in its area of ​​influence.
Virtuality: although it is not necessary to have sales representatives or sales assistants that serve customers, in e-commerce, it is necessary to have someone in charge of managing orders. But the buyer need not have to see or speak to the person who manages their orders. In fact, the tendency to automate this type of process is increasingly increasing
Personalization: the sales experience can be personalized so that the same-store adapts to the personality and style of each client. Depending on your tastes or purchasing preferences, you can display or promote certain products that do not have to be the same as those that were shown to the previous customer.
Interactivity: businesses that are dedicated to Internet sales, although they lack dependents, are increasingly trying to be more interactive, to promote the necessary personal contact with customers.
If a buyer has questions about the product they intend to buy, they can ask a question via chat, email, WhatsApp or by phone, and an e-commerce employee will answer it as soon as possible. And if you use chatbots, for simple responses the interaction may be instantaneous and automated.
There are various actors to consider in this type of trade. Commonly, the different types of models are linked to the acronyms of the actors they refer to. These actors are the company (B), the consumers (C), the administration (G), the investors (I), and the employees (E).
Different types of electronic commerce:
1. Business To Consumer B2C
From the company to the consumer. This typology is the most used by online stores. Accessing our favorite store in digital format and interacting and requesting products or services as end consumers lead us towards the B2C model.
2.Business To Business B2B
From company to company. This model focuses on a business relationship between the company and its suppliers or intermediaries, but not with the final consumer. It is one of the most common models, it is usually a wholesale, which you can only access if you are a company.
3.Consumer To Consumer C2C
From consumer to consumer. It is about taking advantage of the digital world and being able to carry out transactions between individuals. It is the commerce in which the final consumer obtains the product through a consumer who has put it up for sale on a digital platform at a lower price because he no longer needs it or does not meet his expectations.
4.Government To Consumer G2C
From administrations to consumers. The administrations have also established electronic commerce in their digital procedures. This type of business is linked to the digital authentication of identity through portals that are accessed to make the payment of any fee that comes from the administration.
These four types that we have just seen are the most common, but there are also less used ones:
1.Business to Employee B2E: From the company to the employee. The customer is the employee and it is common to offer unique offers.
2. Government to Business G2B: From administration to business. The administration offers services to companies through digital platforms for making payments, requests, or business registrations.
3. Consumer to Business C2B: From the consumer to the company. It is the least common, since it goes from the consumer to the company, and is caused, for example, when an influencer recommends products from a company in exchange for financial compensation
Advantages
One of the main advantages of digital commerce lies in the accessibility to any product or service of a company, as I have mentioned previously. However, there are many more advantages:
Always available: 24h, every day of the year, e-commerce is available for those consumers who want to consult or purchase any product at any time of the day.
Savings: Without a doubt, when transactions are not carried out in a physical store, there is a lower cost than in facilities, furniture, insurance, human equipment, etc.
Convenience: The client uses online shopping according to his needs, they usually save time and save travel expenses, and they also tend to find offers and reduced prices more easily.
There is also the possibility of not having stock, and send the products to the customer directly from the manufacturer or supplier. This type of business model is known as dropshipping.
Disadvantages
Electronic commerce is not only advantages, but it also has many disadvantages that we must bear in mind:
Greater competition: In many cases, the investment in starting an online business is less than when opening a physical store. It does not require physical space and therefore the related expenses involved in maintaining an establishment (furniture, supplies, rent, etc.). Therefore, the barrier to entry of new competitors is low and there is a greater number of competing companies.
Possible mistrust: Many customers prefer to see the product physically and check that the image does not deceive. In addition, there is still a small sector of certain Internet users who distrust online payment by having to enter their bank card details. It is true that the vast majority of users in recent years have overcome this issue and it is increasingly carried out normally.
Shipping costs: Most e-commerce companies charge shipping costs along with the price of the product. There are many customers who take this into account and decide not to make the purchase by this means.