Digital Marketing And Implementation Of Marketing Strategy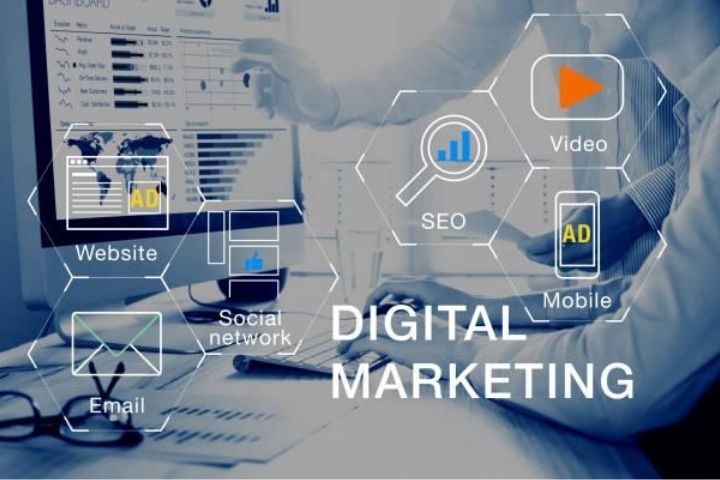 Digital Marketing or online marketing has other meanings widely used, such as marketing 2.0, Internet marketing, or cyber marketing, .We will help you to  understand what it is and how it can help your business goals. Online marketing is same as offline marketing by using new technologies and networks.
It is a system that allows the advertiser's products or services to be promoted online, through platforms and tools strategically and in line with the company's general marketing strategy.
Important Factors To Launch A Digital Marketing Campaign
Here the 4 essential points that your brand has to take into account before you start spending your marketing budget. Although if you are in the hands of an online marketing agency, they will take care of advising you correctly.
1.Usability. The website or landing page on which the brand's service or product is promoted must be highly efficient. Its usability has to facilitate the conversion to purchase and not the other way around, that is, it is very intuitive. If the abandonment rate skyrockets it will be necessary to review the usability of a page and its design.
2.Template Or Graphic Design. The expression "buy through the eyes" goes directly into this section and gives it meaning. We are a visual species, for this reason, the design of the page that promotes the product or service must be very attractive visually and what is being sold must stand out above the other components of the page. Seeks that everything is clear, simple, direct, attractive, and avoids extravagances. Seek to make the final consumer fall in love with everything you develop within your digital marketing strategy.
3.Search Engines. These platforms or websites are responsible for bringing order to all the information that exists on the internet by indexing it and facilitating searches for users. How can you integrate them into your online marketing strategy? In 2 ways: through SEO and SEM. The first concept refers to the organic or natural positioning of your product or service website and the second point is to appear in the payment results (it is also called pay per click, PPC, or promoted ads).
4.Promotion Actions. The Internet offers you exclusive channels to carry out your digital marketing actions, such as Social Ads or advertising on social networks (Facebook, Twitter, Instagram or LinkedIn), branded content or content marketing (blogs and online media), email marketing, mobile apps or applications or digital advertising
Implementing The Marketing Strategy
Don't forget to define your objective, the segmentation of the audience that you want to attack, and the budget that you will have.
1. Build A Website
If you already have a website or landing page, at Cyberclick we help you optimize it to improve all its parts, such as the text, the accompanying images, the form, the way to highlight the product or service, and the order of the entire interface.
In the event that the advertiser has not yet created it, then it can be done from scratch, according to its needs or requirements, and also by providing our experience and knowledge
Think that it is the place where the visitor will arrive and where we want to make him our client or obtain from him some type of information or action. For this reason, the site must be intuitive, attractive, and very easy to use, to facilitate conversion according to the rules of online marketing.
2. Bring Traffic To The Page
This is the start of the online marketing campaign. The actions and channels and the budget that will be allocated to each of these parameters have been well defined. As soon as the ads are activated, traffic will start to arrive at the website you have created
3. Use Search Engine Optimization
While designing the texts of the landing page or the website always do it with an SEO mentality, highlighting the key keywords and that will position us in natural searches that will attract potential visitors interested in our product or service.
Although there is also the SEM, the promoted ads, another of the actions that can be interesting to develop in the online marketing strategy. Google or Yahoo may be essential in certain campaigns to achieve sales in some sectors of the market.
4. Social Media
Human beings are social special and we love being in contact with other specimens. This phrase sounds very scientific and analytical, but this is how digital marketing should be. Based on measurable or measurable parameters. So, if we like to socialize, it is natural the success that social networks have had in the last decade.
If the majority of users are on Facebook, Twitter, Instagram, or LinkedIn, companies must also be connected, with their own profiles and with online marketing actions in Social Ads.
You know, if you want to have the best results in your digital marketing investment, do not hesitate to follow all these steps and ask us for help.