What Is A Gantt Chart For?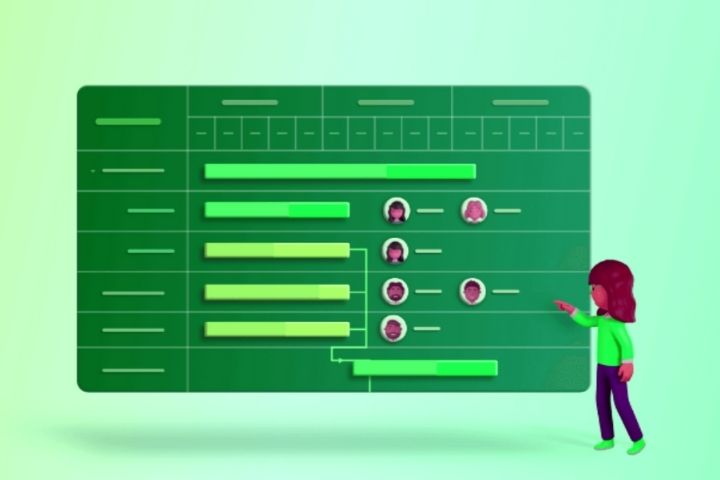 The graphic tools that allow visualizing the timing of a certain task are very useful for the ordinary management of the business or personal projects. If you are looking for a way to visualize tasks and keep teams on track during a project, then a Gantt chart should be used.
What Is The Gantt Chart?
The Gantt chart is a graphical representation that allows you to visualize the time horizon of various tasks independently. It is especially important for teamwork and for certain projects that require several independent actions. This was first developed by Henry Gantt in the 20th century.
Basically, it consists of a horizontally arranged bar diagram that allows you to monitor the timing of a task to be performed. A recommendation to elaborate this type of diagram is to use a tool integrated with the company's management program, in this way its elaboration will be much easier, and all the data that it includes can be used.
What Is It For?
Gantt chart mainly serves to simplify the visualization of all the tasks that a project requires, from start to finish, so that the execution times can be clear and their progress can be verified. 
The big advantage of a Gantt chart is time management and project planning. However, using this will help you in many ways; for example: having an overview in the same view of how a project is working. This way you will be able to promote communication and relationships between teams.
It will facilitate organization and optimize activities, improving your productivity. Based on the reading of your Gantt chart, it will also serve to motivate people linked to a project; You will be able to follow up that allows you to restructure in time if something is happening since you will be able to identify if a task is not progressing and discover what the obstacle is and how to solve it.
Disadvantages Of Gantt Charts
If you are using a Gantt chart, you have to adapt it accordingly. The responsible project manager has to update the diagram frequently, although this task can be simplified with the help of a project management program.
Projects that consist of a large number of tasks and resources can result in very complex Gantt charts, especially if you are working on a large project or have a very large team. Representing dozens or even hundreds of tasks on a Gantt chart can be confusing or difficult to read. Therefore, it is essential to assess the different tasks and subtasks before making the diagram.
You must plan your project linearly from beginning to end for a Gantt chart to be effective. So you should know in advance the result and the steps that lead to that result before starting. This may sound quite obvious when building a house, for example, but it is much more complicated when it comes to web developers dedicated to a project where the client has not specified the final result.