6 Reasons Why You Need Email Marketing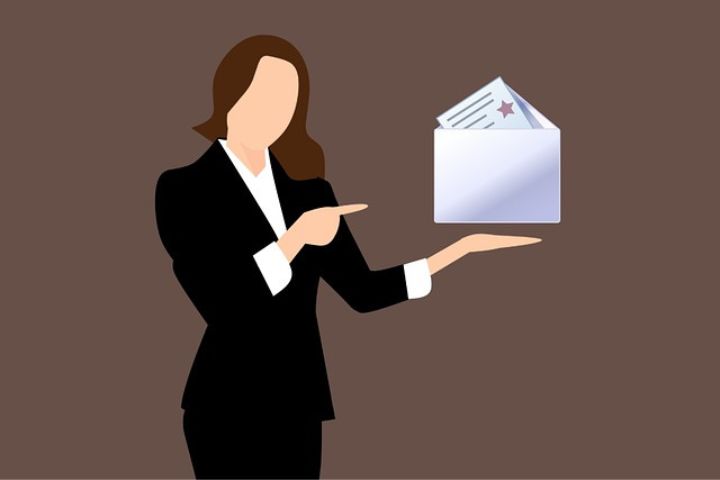 Some are ignorant enough to believe that "email marketing is dead". Is there a future in email marketing for small businesses?
Short answer: YES
Email marketing is one of the most effective ways to reach and engage your audience. Below, we will discuss the main reasons why your brand needs to develop an email marketing strategy and start implementing campaigns in the near future.
Email is a huge part of our lives as professionals, individuals, and yes, even consumers. There's a good chance you can count these people on one hand.
Email marketing allows you to personalize your messages and tailor them to customer actions.  You can also segment your audiences to make sure the right candidates get the most impactful information at the most effective times. (More on this later).
Reasons: 
Not convinced of the importance of email marketing? We've put together a list of reasons why your brand needs to start using email marketing to reach and engage your target customers:
1. Email marketing is profitable. No matter what new tactics or strategies emerge in the next few years in the world of digital marketing, one thing will always remain the same. Companies need to find tactics that allow them to maximize their marketing budget while also achieving their overall goals.
Similarly, email marketing tactics like segmentation and triggered campaigns help you get the most for your money, allowing you to grow your business without spending all of your income on digital marketing. The cost-benefit is one of the main reasons why your business should take advantage of the importance of email marketing.
2. The number of consumers using mobile devices on a daily basis continues to rise. In fact, the number of mobile phone users worldwide is expected to exceed five billion. 
Any images or videos you use within your content should be small so they can be quickly and easily uploaded and viewed on a mobile device.
When it comes to written content, be sure to keep your mobile email content short and sweet, making sure all email links are clickable and lead to pages that are also mobile-friendly.
3. There are many digital marketing processes that cannot be automated.  (At least not successfully.) However, email marketing lends itself well to automation. You can use triggers and workflows to automatically send messages to consumers after they've taken a specific action.
4. The further we move into the digital age, the more important personalization becomes for consumers. Instead of just showing us ads for the same products as everyone else, digital consumers want marketing to be more personal and tailored to their needs and preferences. In fact, in one study, they found that learning what your audience wants is the key factor in succeeding in email marketing.
Hyper-personalization will become even more important in digital marketing.  By using triggers, mobile integration, and data collection from other platforms, companies can help improve the relevance of their campaign content.
5. As the importance of email marketing continues to increase, so will the interactivity of email. Email marketing offers businesses the opportunity to deliver interactive content directly to consumers' inboxes, at a much lower cost than other marketing tactics. 
By creating more interactive email content, your business will not only be able to better engage your audience but also integrate other channels into your digital marketing.
For example, if you share a video in an email, you can use social sharing buttons to encourage others to share the video content on their own social media pages.
6. Another reason your business needs email marketing is that email marketing metrics are easy to track and measure over time.
That way, there's no guesswork or questions about whether or not the tactics you're using are working.
With the right email software, you can even perform A/B testing, allowing you to see which specific elements of your emails provide the best results.
For example, you can test different subject lines to see which leads to higher open rates or test different offers to see which offer drives the most conversions.
Start Growing Your Business With Email Marketing
Now that you know the importance of email marketing and how your business can use it to grow, it's time to start making an implementation plan.
If you want to have successful email marketing campaigns, you'll need to start considering how your email list will grow, and what type of content you'll offer to your subscribers. An agency that offers email marketing services knows exactly what it takes to help you grow your email list and provide quality content that engages and converts your target audience.