Best Email Marketing Tools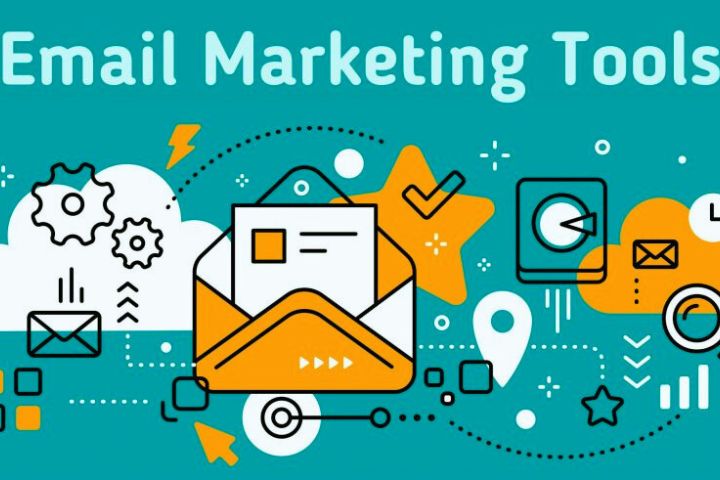 Best Email Marketing Tools : Choosing between all the email marketing tools can be difficult, as the right tool could significantly improve the performance of your email marketing campaigns. 
What Is Called An Email Marketing Tool?
In a nutshell, this is software that helps you achieve your email marketing goals. With an email marketing service, you can effectively manage and control your strategy to connect with your audience via email.
As your email list grows, it can be difficult to send thousands of messages daily. However, the right tool can simplify the process and help you stay productive.
Why Is It Important To Choose One Of The Email Marketing Tools?
According to Marketing Charts, 82% of marketers around the world say email marketing is their top strategy for increasing leads and conversion rates. That doesn't mean that other strategies are less important: it's just that email marketing stood out the most.
So, considering the opportunity that email marketing offers, choosing the right tool can be a complete game changer.
The Best Email Marketing Tools
Most of the email marketing tools are paid, except MailChimp, MailerLite, and SendInBlue, which have free plans. However, most services have a free trial, so you could take a look at how a tool could help you in your work.
If you are worried about the General Data Protection Regulation (GDPR), we tell you that there is nothing to worry about. All these tools comply with this regulation.
1. MailChimp
MailChimp is one of the most popular email marketing tools, used by millions of businesses to send emails on a daily basis.
It's more than just an email marketing tool: MailChimp prides itself on being a personal "think tank" for its customers. This means that you will get complete information based on the data of your campaigns and receive personalized advice for your next strategies.
But this does not end here. You can also set up Google , Facebook , and Instagram remarketing ads pretty quickly.
2. Constant Contact
Constant Contact is one of the best email marketing tools that has been around for 20 years. This software only offers premium plans, email (basic), and email plus (advanced), with a 30-day free trial.
This email marketing service can also help online stores to sell their products. Keep your customers engaged by giving them recommendations for products or services they might be interested in.
3.GetResponse
GetResponse, one of the most used email marketing tools, claims to have a deliverability of 99% and offers an all-in-one marketing machine. This software offers a 30-day free trial.
The service has a drag-and-drop template editor, to help you design and customize newsletters, landing pages, and various marketing elements. GetResponse provides over 500 pre-built and custom templates. In addition, it has a gallery of 5,000 images licensed from Shutterstock .
4.Drip
Drip, one of the fastest growing email marketing tools, is the first e-commerce customer relationship management (ECRM) service.
Drip's ECRM is about bringing you closer to your customers. The service is capable of handling millions of data sets and outperforms conventional CRM solutions.
5. Mailify
Mailify is one of the most complete email marketing, SMS, and marketing automation tools on the European market. It is a visually attractive and very intuitive software to navigate.
This platform is exclusively designed so that the customer experience is very comfortable and satisfactory in all the smart features it offers: Predictive shipping, Eye tracking, Heatmap, among others. Likewise, it efficiently executes and plans communications between companies and clients so that the sending of your newsletters reaches the inbox.
6.ConvertKit 
ConvertKit prides itself on being software created by and for creators. This email marketing service offers a simple user interface and has only the most important features for email marketing.
Gather the list of your subscribers by creating forms and Landing Pages. You can choose templates from the gallery or create one simply by dragging and dropping elements onto the form.
7. A. Weber
Aweber is one of the oldest email marketing tools in the industry. It is best suited for small and medium-sized businesses.
There are many features to running your email marketing campaign. To get started, bring your customers together using their form builder, with hundreds of pre-designed templates.
8. Keap
Keap, a company behind the all-in-one CRM software, Infusionsoft, focuses its email marketing on professional service providers.
It is one of the email marketing tools that will help you organize yourself better and be more efficient in communicating with your customers. Get all the tools you need to handle email tracking, customer records, and payment collection.
9. Active Campaign
ActiveCampaign is one of the all-in-one email marketing tools with advanced features. However, the features are somewhat limited if you use the lite plan.
With the lite plan of this email marketing tool, you can only use the online signup forms to collect contacts. You can also add additional fields to capture more contact information and segment them.
10. Mailer Lite
MailerLite is one of the most powerful email marketing tools with many easy to use features.
Start growing your contact list with MailerLite's landing page designer. You can use professionally created templates or design your own using the drag and drop builder.
Summary
Wow, it was long but it was worth it. You have learned about many email marketing tools that can help you achieve your goals.
Basically, there are four main features that can be expected from email marketing services. The creation of forms to build your list, the ability to create compelling and responsive email content, automate the entire process to stay productive, and lastly, the insights and reporting features to help you adjust and change your strategies.
To further boost and optimize your conversions, you can also use OptinMonster . A popular lead generation tool that also integrates well with most of the email marketing tools on this list.