Are You Ready For Voice Marketing?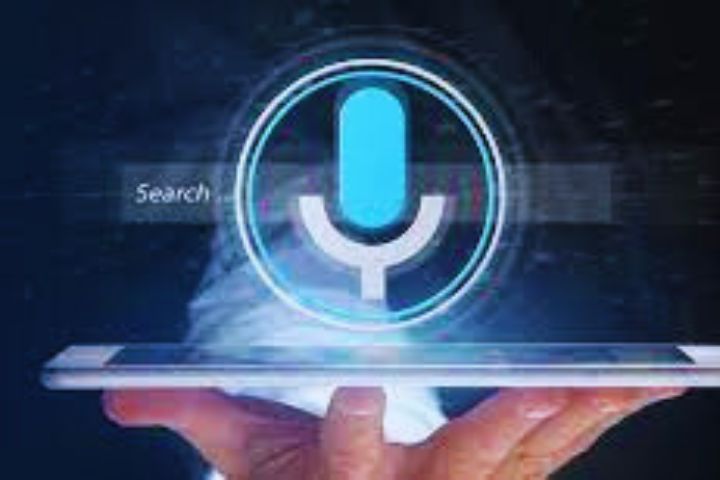 Voice Marketing : No technology has broken through as easily as voice assistants. Siri, Alexa, and Google Home have earned a place in our hearts faster than television, the Internet, or smartphones.
Although voice-activated technology is still in its infancy, it can greatly improve the customer experience of your business and in this blog, we will list the latest developments around voice marketing.
From "Hey Google, order a Margherita pizza" to full conversations you can have with customer service at an online store – the possibilities for voice assistants are endless. We also see them in lamps, thermostats, coffee pots, cameras, and locks. In short, speaking has become a new way of writing . In this blog we delve into the possibilities of voice marketing for your business and how creating a strategy can help infinitely. 
What Is Voice Marketing?
According to the National Center for Voice and Speech, an average of 150 words are spoken per minute while only 40 are typed per minute. Also, the underlying AI technologies are getting smarter. 
Product and service developers are constantly trying to create a smoother and easier interaction between man and machine. In recent decades, for example, we have seen the introduction of the keyboard, mouse, and touch screens. But they are still unnatural tools for human beings. 
So, as a brand, it's time to give your business a voice. From the informative to the playful: the possibilities of voice marketing are greater than you think! We make a distinction between two types:
Voice search consists of asking specific questions to obtain information. For example, you can ask Siri what the weather will be like tomorrow, how to make a delicious banana cake, or where the nearest supermarket is.

Voice marketing is the use of voice assistants on your smart speaker or phone for marketing purposes. You increase your digital location capacity, solomo, and offer something else. 
How To Get Started With Voice Marketing
How does this work in practice? You ask your voice assistant a question, which turns your words into a query that it launches into the search engine. The search engine then returns you the best answer which your voice assistant displays in turn. 
As a business, you can save a lot of time by thinking about voice SEO for your website today.
How can you ensure that you remain discoverable when people search by voice?
It is crucial that you are found with voice searches because Google only gives the user one answer, it is all or nothing. Remember that an agency or a mobile marketing expert can advise you on what you need.
72% use the device to play music, 

49% of users ask the voice assistant questions about the weather and news, 28% ask the assistant to control the house, and only 

14% work with Alexa or Google Assistant to make purchases.

Proof that " Voice First " is here to stay in the youth trend. Above all, to replace text messages with short text messages sent through Whatsapp and other chat services.
Below you will discover a series of successful examples of voice marketing.
Johnnie Walker has been producing the best Scotch whiskeys since 1820. It is sold in 200 countries, making it the most consumed whiskey in the world.
The company sells no less than 120 million bottles a year. To personalize your customer's shopping experience, you are betting on voice marketing.
Albert Heijn is not only a great supermarket with a wide assortment, but is also inspired by recipes, shopping lists, and even a delivery service.
Already in the summer of 2018, the retail chain MediaMarkt experimented with voice marketing. They regularly launch so-called "Deals of the Day". You can request these offers directly through your Google Assistant.
He has a sultry voice and his name is BB. No, we are not talking about Brigitte Bardot, but KLM's virtual assistant "Blue Bot". At first, it was only available in Messenger, but now Blue Bot also helps passengers through Google Home.
When it comes to innovation, e-commerce giant Bol.com is never far behind. It has also earned its stripes in the field of voice marketing.
When you connect Philips Hue lamps to a smart home assistant, the lamps listen to your commands. Tell your lights what to do and they will do it. Without using your hands!
Plus, as a business, you can already take important first steps in the field of voice search and take your customer experience to the next level.