6 Tips To Get The Best Fixed Deposit To Secure Your Future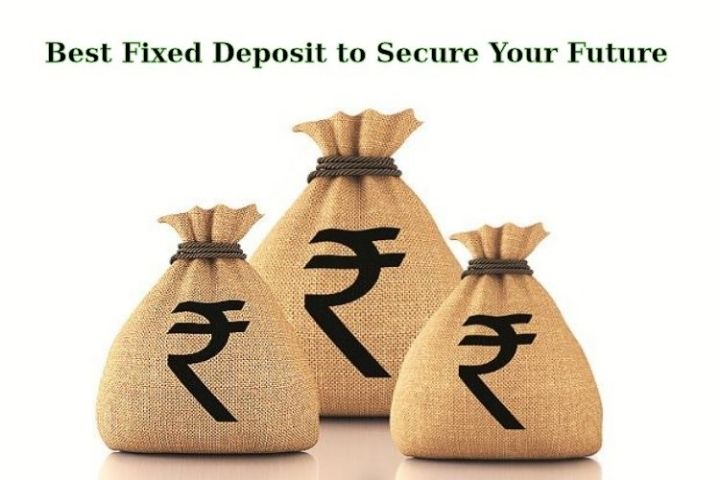 Are you planning to secure your uncertain future? What can be better than investing in a fixed deposit? You will get guaranteed returns as it is free from all market risks.
Investing in a fixed deposit account might not fetch high returns. However, you can stay assured of a predetermined amount. Moreover, your money will grow while sitting idle.
But, how to ensure that you are investing in the best FD scheme? Well, here are some things to keep in mind before investing.
Check The Credibility Of The Financial Institute
A fixed deposit account is safe. However, you must always check the credibility of the bank or NBFC before investing your hard-earned money.
You can check the FAAA rating given by the CRISIL. It will provide you with an idea about how safe the FD is. Alternatively, you can also check ICRA's MAAA score.
Do Not Invest All Your Money At One Place
The deposit insurance scheme protects your deposits. However, it has a maximum limit of Rs 5 lakhs. That means deposits beyond that amount are not safe. So, it is better to invest in fixed deposit schemes of different institutes.
Go For Higher FD Interest Rates
Before investing, compare the FD interest rates offered by different banks and NBFCs. Why settle for a lower rate when you can get a better deal?
Currently, the interest rates on fixed deposits range from 5% to 6.5% per annum. Most banks, however, offer higher FD interest rates for senior citizens.
Choose A Longer Tenure
Well, you can open an FD account even for seven days. However, short-term deposits will not earn high interest. Fixed deposits of 5 years or more are the best options to invest in. They offer higher interest rates. Moreover, your total returns are also higher.
So, long-term fixed deposits can help you with your future goals.
Choose Whether You Want A Cumulative Or Non-Cumulative FD
A non-cumulative FD will pay off your interests either monthly or quarterly. So, you can opt for them if you want a regular source of income.
However, cumulative deposits will keep on compounding your interests periodically. And, you will get your money along with interest on maturity. You can choose them if you have long-term financial goals. Furthermore, cumulative deposits are an excellent way to plan for your retirement.
Go For A Simpler Application Process
Many banks and NBFCs have a complicated and time-consuming application process. It can take up to several days. However, you cannot afford to wait. These days, you can easily open an FD online. It will save a lot of your time and effort.
Final Word
Following these tips will help you to get the best fixed deposit scheme. It will allow you to meet all your future goals with ease. So, invest in an FD now to secure your life.