What Is The Importance Of Strategic Planning? How It Is Done?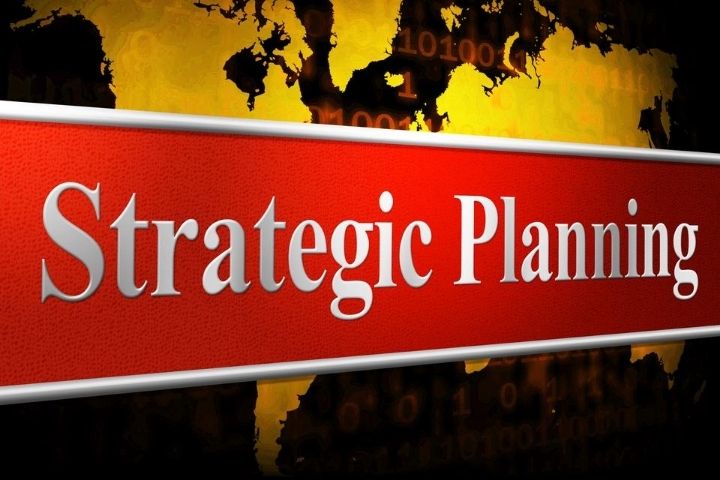 "Strategic Planning is not just a set of functional plans or an extrapolation from current budgets; it is a systems approach to guide a company for a time through its environment, to achieve the dictated goals. "
What Is Strategic Planning?
Strategic Planning is a process of an analytical nature, in which the business defines which strategies are to be applied to achieve the established goals. These, in turn, are prepared according to the resources you have available to fulfill them.
Planning is based on a meticulous study of the business and how its relationship with the market in which it operates is carried out. Therefore, it aims to focus on procedures that generate long-term results and on the evolution of the business. 
Strategic Planning is intended to try to answer three main questions:
Where I am?
Where do I want to go?
How am I going to get there?
Thus, you can already have a clear idea about it.
What Is The Importance Of Strategic Planning?
Maybe your company is small, medium, or large, if you are not planning the next steps and executing the actions correctly, pay attention. You may be missing out on great chances to create a competitive advantage in your line of business. 
A business that does not clearly plan its actions does not know what it is to achieve the objectives. In practice, it is like managing in the dark. And at best, it means getting stuck. 
No matter what your purpose is, one thing is true that any team, without good planning in hand, fails to act effectively. 
Developing a strategic vision about the future of your business brings advantages for you and your clients. In addition to ensuring robust and stable growth, it also contributes to generating value for your audience.
How To Do Strategic Planning?
 See in practice how to make your Strategic Planning
Determine The Goal
Whether it is a small or large company, as I mentioned, it is important that you know where you want your business to go. 
Do you want your brand to be recognized?

Increase sales and become a market leader?
The main goal should reflect the results you need to achieve in order for the business dream to come true. 
Analyzing The Organization
According to what I mentioned above, for your planning to occupy a strategic position, it is important that you make an internal and external diagnosis of your business. 
The SWOT analysis (SWOT) is one of the ma methodologies used by the company to assess environments and have important insights about the company/business. 
The term comes from English and can be applied to identify the strengths and weaknesses of your business, shaping the analysis of the internal environment.         
To complete the diagnosis, it is possible to identify opportunities (opportunities) and avoid threats (threats) that may impact the growth of your business. In other words, this perspective also includes the external environment. 
For this reason, It is stated as a very powerful tool. It can be said that it is essential for the development of strategic planning. 
Determine The Mission, Vision, And Values
This part of the process is related to the organizational identity of your business and contemplates the definition of three fundamental pillars. 
The mission is the reason for being of the company, its fundamental purpose. It should focus on the intangible characteristics that differentiate it from the competition. 
Vision is the dream of the company, its long-term aspiration. 
Now, the values ​​are the principles that guide the attitudes of your team so that the vision becomes concrete. Once you are clear on this matter, dedicate yourself to determining each one of them. 
Identify Your Target Audience
It is useless to create strategies that do not relate to or interact with your audience.For this reason, the creation of buyers for your business is essential for communication to be effective. And when we talk about people, it means the ideal client profile for your business. You surely have a contact base, right?
A good way to identify one or more profiles is to conduct research with that base and try to get to know it better. 
Find out their demographic information, consumption habits, goals, challenges, and needs. In this way, you manage to balance your strategy with the expectations of your audience
Define Objectives, Strategies, & Goals
Ideally, develop an objective to develop a main strategic objective and divide it into tactical objectives These derived objectives must be integrated into an action plan that guarantees their fulfillment. 
To set goals more easily, it is interesting to use the SMART method, developed by Peter Drucker. 
His proposal considers the adequacy of the goal within five elements to make it smart:
Specific: the goal should be as clear as possible

Measurable – must be measurable at any time

Achievable (Attainable ): should reflect reality

Relevant: must add value and contribute to the achievement of the objective

Time-based: must have a defined time to run. 
Plan The Action
It is time to materialize your objectives and goals. 
To guarantee that they are carried out, you must define the paths that you are going to travel to get to the place you set out for yourself. In other words, plan the execution of the strategies, your game plan. 
Whether it is one action or several, the important thing is that they positively influence the fulfillment of the goals and that they have well defined which action, how and who is going to carry it out, 
Monitor And Evaluate The Results
With the plan in place and the strategies in play, you need to constantly monitor and evaluate the results obtained. Hence the importance that the goal is easily measurable. 
What makes it possible to identify what is working, as well as the failures in a certain action. This allows adjustments and optimizations to avoid disruption. In this regard, marketing has an advantage over traditional media.
Do these tools on the market provide accurate data on the performance of stocks? 
For example, web analytics instruments allow access to exact data about the behavior of users on your site. Through these, it is possible to identify the pages with the most accessed, length of stay, number of visits from a certain link, among other information that helps guide the process.