6 Proven Ways To Improve Your Ecommerce Conversion Rate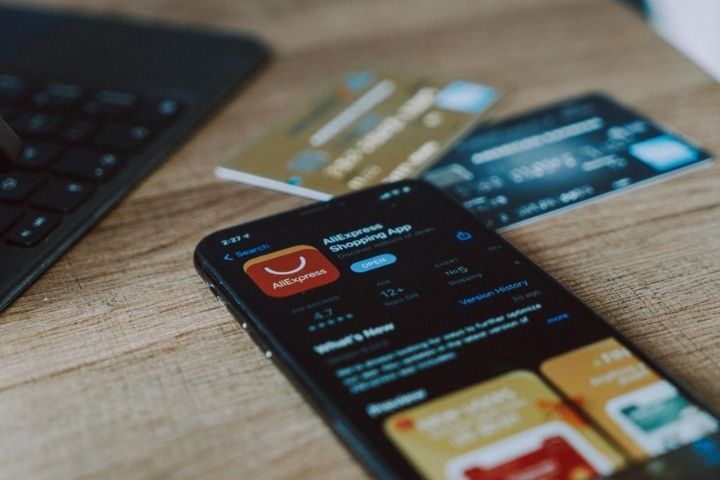 The success of a website is not determined by the amount of traffic it generates, but rather by how much of that traffic completes the desired goal, like signing up for a newsletter, or, in the case of ecommerce stores, generating sales or getting users to add a product in their carts.
That's what generates your "conversion rate." By definition, conversion rates represent the percentage of website visitors that complete any desired action.
What's A Good Conversion Rate In Ecommerce?
The average conversion rate of an ecommerce website is around 2-3%. However, having a good conversion rate largely depends on the type of store you are running. After all, what's great for one industry might be subpar for another.
But, in a few words, if you notice that your conversion rate hovers below or around the 2-3% mark, it might be time to consider optimizing your website. In that case, you should consult with a professional website design agency.
However, in this article, we are going to show some tips that will give you a general idea of how you could improve your conversion rates.
Optimize Loading Speeds
Although we previously mentioned that generating as much traffic as you can is not as important as generating conversions, attracting visitors and convincing them to spend time on your site is still not to be ignored.
That's where your website's loading speed will come into play. You see, around 53% of a website's visitors will abandon a page if it hasn't loaded within the first three seconds. That's a lot of potential buyers you might be missing out on.
With that said, make sure to monitor your site's loading speed and find ways to improve it. Google provides you with a handy tool that will help you do just that.
One of the main culprits of slow loading times is that of large image files. If you have large images that slow your site down, compressing them might be the key, instead of leaving them as they come.
Keep The Design Simple
Having too many elements on the screen will do nothing but disperse the users' attention in multiple directions, ultimately keeping their focus away from where it's needed, specifically the CTAs, which we will also talk about later.
Not only that, but the abundance of heavy elements will also negatively impact your website's performance.
Your website needs to be designed to have as few distractions as possible, driving the users' focus where it's most important, to your products and to your call to action buttons.
Also, make your data visualization more engaging and effective.
Use High-Quality Product Images
Online shoppers don't physically interact with the products before buying them, as they would in a regular brick and mortar store, so they will have to rely on images.
That's why displaying your products in high-quality images is so important. Consider hiring a professional photographer to put your products in a different light.
Also, when displaying products on your website, make sure to present them from all angles. Giving users the ability to interact with the images by zooming in or rotating them might be a good idea as well.
In other words, try to bring the shopping experience as close as possible to the one of a physical store. By doing this, you will ultimately increase the chances of generating sales.
CTAs Need To Be Bold And Clear
CTAs or call to action buttons get the user from one stage of the buying process to the next. Like adding a product in the cart and then going to the checkout.
Therefore, these buttons need to stand out from the rest of the page while also being straightforward, letting users know precisely what will happen once they press them.
"Add To Cart" or "Go To Checkout" are great examples of how a call to action button should look like. However, when it comes to the color of the said CTAs, you might need to do a little experimenting.
As a general rule of thumb, in order to catch the users' eye, CTA buttons should be in contrast with the rest of the page. Yet, different colors may get you different results.
With that said, make sure to A/B test different variants of CTAs. Switch their colors from time to time, and see which one is the most effective for you.
Shorten The Checkout Process
On the subject of getting users from one stage of the buying process to the next, checkouts need to be short and straight to the point. 12% of users will abandon their cart if they find that the checkout is taking too long to complete.
Furthermore, avoid making users register so they can buy products from you. Most people are often in a rush, so taking the extra time to create an account just to buy what they want is not that feasible.
Avoid Shipping Costs
63% of online shoppers abandon their carts due to shipping costs. That's mainly because these costs are often disclosed right at the final stage of the checkout process.
Naturally, that puts users in a state of shock since the price they have to pay is higher than they originally anticipated, causing them to leave the cart right away.
Now, there are a few ways in which you can solve this issue. First and foremost, cover the shipping costs yourself.
If you can't afford it, here's a great pricing strategy. Eliminate shipping costs altogether and increase the price of your products instead.
Or you could mention the shipping costs right from the start. That way, users will know what to expect when going through the checkout process.
Final Words
Overall, your conversion rate can be affected by a wide variety of different elements. Today, we have shown some of the most common ways in which you can raise the number of conversions you generate.
Keep an eye out for your website's loading speed. Remember, the slower the website, the more likely people are to abandon it. Simplifying its design can be a great way to improve it while also enhancing the user experience.
Speaking of which, make sure that your checkout process takes as little time as possible.