Controversial Advertising Campaigns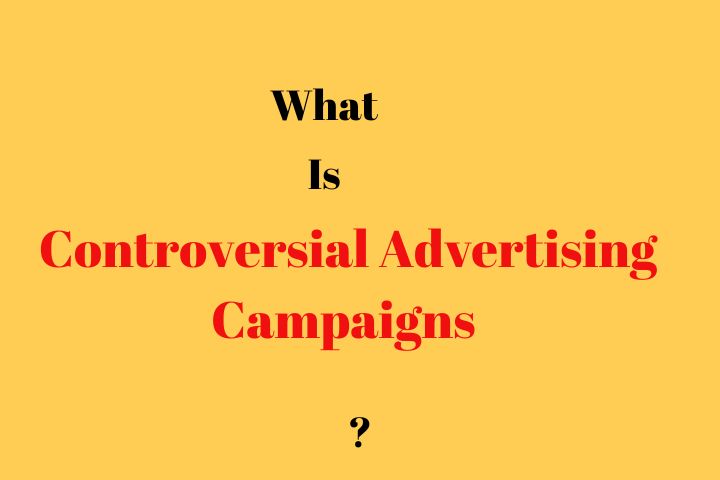 CONTROVERSIAL ADVERTISING CAMPAIGNS : Carrying out a controversial advertising campaign pronounces companies, at the same time that they position themselves on a topic that is talked about in society. In addition, controversial advertising campaigns have not always been well received as in some cases they are considered malicious, harmful, offensive, and indifferent to a specific topic.
We will analyze the Superbowl ads that were the least received by the audience and the worst rating:
This year there were four cryptocurrency ads, this ad shows a lot of people assisting the planet by using cryptocurrencies while the "Fly Me to the Moon" song was playing in the background but it didn't work. The ad features a person banging their head against the window, this scene was intended to be funny but it provokes a negative feeling about the product and the brand. Admeter rated the ad 65th out of a list of 66, giving it a 'C' rating on ADPLAN and 1 star out of 5 on Advertising Age.
eToro is a company founded in Israel by a group of local investors. eToro is regulated by a wide variety of top-tier regulators in each country that it operates. As it has financial strength and supervises before its IPO, it makes us consider that it is a safe broker. eToro is aimed at the millennial and beginner audience that seeks to access the financial markets in a simple way and have a large number of financial products within reach in an app.
TACO BELL "THE GREAT ESCAPE"
That TacoBell is on this list is surprising because most of the time it has a good rating. In the ad, they try to make fun of Mcdonald's by showing unattractive clowns and bad food in a disrespectful way. The rest of the ad sees Doja Cat on an outing, she tries to make good brand statements by saying that the producers of the ad think she's funny. The ad was ranked 53rd on Admeter, receiving an F and 1.5 stars from Ad Age. eros critics on ADPLAN.
Taco Bell is an American fast food restaurant chain specializing in Mexican and Texas food. Taco Bell was founded in Irvine, California in 1962 by Glen Bell. Restaurants can choose from a variety of Mexican -inspired food including tacos, burritos, quesadillas, nachos, novelty items, and specials, as well as offering a "cheap menu. "
CRYPTO.COM
Cryptocurrencies are a new product on the market, in the announcement they offer a clear and intelligent guarantee on the long-term acceptance of the product. They even try to drive users to their website with a QR code that pops up during the ad, but it was ineffective. During the announcement, LeBron James comes out in the past and they try to show how he could have gotten even richer with this type of service. The ad was ranked 49th on Admeter, receiving a C from ADPLAN and 2.5 stars from Advertising Age.
Crypto.com is a platform that operates with cryptocurrencies, on the platform we can buy and sell, make payments, or investments. They also have cards that work in a similar way to bank cards. The main difference is that it allows you to top up the balance with cryptocurrencies.
SALESFORCE "THE NEW FRONTIER"
It is difficult to understand that an ad with the likable Matthew McConaughey could be on this list. He stars as an astronaut who gives up being in space to help with Earth's problems. To solve the problems I use the software services of the brand but it is difficult to distinguish which brand it is because there is very little reference. The ad ranked 36th on Admet.
Salesforce is a platform that is based on the service customer relationship management (CRM) software that is in the cloud and provides to all departments of your organization. These include the department of marketing, sales, user service, and virtual commerce, it is software that unifies the service clients in an integrated platform.
WALLBOX "CAN #SUPERCHARGEDSETH CLOSE WITH ELECTRICITY AGAIN?"
This ad is the story of the protagonist who was struck by lightning in the past and from then on his nickname is "Supercharged Seth". Due to this incident, the protagonist cannot connect anything to an electrical outlet, but this did not generate empathy among the audience since it was an unbelievable story and had little relevance to the product. Also, most people don't think plugging something in is inherently dangerous if they're careful. 
Wallbox is a global company dedicated to improving the way the planet uses energy. They have smart charging systems that combine cutting-edge technology with exceptional design, managing communication between the car and the charger through simple-to-use apps.