Benefits Of Managed IT Services For A Startup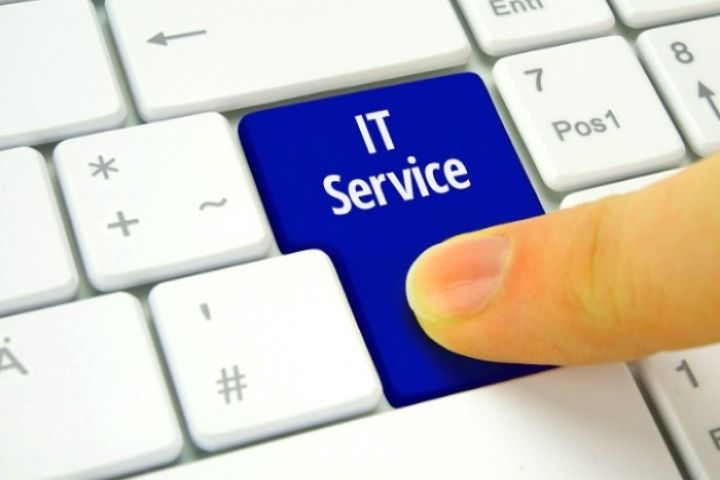 It is impossible to start and stay competitive in business in our competitive day and age without bringing in IT Services. That is because most people these days use the internet for almost everything. Given the generally expensive nature of IT Services, there is the need to outsource the same to cut costs.
This is largely achievable by bringing in the intervention of the managed IT Services Companies. They are firms that are devoted to the provision of third-party IT functions. Through this arrangement, the firms cut costs while at the same time focus keenly on the core purposes of their firms.
We draft and dedicate this article to belabor the benefits of managed IT services to a startup.
Why Are Managed IT Services Important For A Startup
Managed IT services are crucial for startups in the following ways:
Round-The-Clock Back-End Management
The number one benefit that comes along with these services is the round-the-clock back-end management. These management services are provided by the companies that confer the managed IT services. They ensure pleasant and hassle-free experiences that your firm needs to stay afloat and operate seamlessly.
Faster Reaction Times
Given that the providers of these services dedicate the whole of their time and resources to servicing your firm, you stand to enjoy faster reaction times. This faster reaction comes in handy when confronting emergency situations and hazards that may imperil the smooth operations of the firms.
Automatic Upgrades
The field of information technology is rapidly evolving. What may be considered new and in vogue, today may become obsolete in a couple of years. The good news though is that the providers of the managed IT services are always aware of these changes. By paring with them, your firm stands to enjoy automatic upgrades.
Excellent Disaster Management And Data Recoveries
In the unlikely event that disasters arise, the companies yet again come in handy to help you in overcoming their adverse side effects. They have the tools and the expertise necessary to mitigate these effects. Then again such companies also have the experience that may improve such operations.
Simplifies Complex Processes
Apart from constantly evolving, many IT concepts are also too complex for an ordinary user or firm to comprehend. They have to be broken down into simpler forms if there be any hope that the same may be comprehended and acted upon easily. These firms have what may be needed to achieve this.
Frees You To Focus On The Core Roles Of Your Firm
Each firm or business entity is set up for a specific purpose. The IT component merely comes in to enhance the operations of those firms. By outsourcing those services, you put yourself in a position that lets you focus on the core roles of your firm instead of diverting your attention unnecessarily.
Enhances Your Firm's Infrastructural Availability
To leverage the awesome benefits that IT has to offer, the business concerned has to purchase and make do with the necessary infrastructure. Such items are generally very expensive to come by and complicated to handle or operationalize. Luckily, the firms that the managed IT services have all of them and hence free you from the need to acquire them.
Prompt And Effective Maintenance
From time to time, the IT systems and hardware will of course break down and require some repairs or overhauls. The providers of the managed IT services also have the added advantage of being able to confer prompt and effective maintenance of these systems. All these they do to ensure your smoother front-end operations.
Ups The Returns On Investments
Choosing to work with these companies definitely your returns on investments considerably. The companies will often reduce the costs of operating your firm while also taking the stress of doing so from you. By that arrangement, your profit margins surge and you rake in higher revenue inflows.
Enhances Your Network Security And Compliance
Perhaps the greatest threat that the IT systems do face is that of security breaches. The providers of the managed IT services do provide adequate security to these systems as well. They also ensure that your systems comply with the laid down standards to the latter to prevent unnecessary anomalies or issues.
Helps With Copyright Issues
Second to security breaches is the problem of copyright infringements that many firms face in the wake of sustained cyber-attacks. These firms have the ability yet again to deter such infringements and hence safeguard your intellectual property appropriately. Approach Intelliworx to aid you in starting out on this one.
Provides Advisory And Consultancy Services
A typical startup does not have the ability to hire competent and highly knowledgeable members of staff to oversee its operations. They can never hence compete favorably against their well-established counterparts. They hence need the support and the backing of the providers of the managed IT services to gain meaningful headway.
Boosts The Startup's Competitive Edge
There are definitely many startups at any given time. Yours is hence definitely not alone. You hence need to make every attempt to stand out of the crowd as much as possible. Bringing in the managed IT services is one certain way of achieving this awesome end.
Save Money
Startups definitely lack the financial muscle power necessary to purchase and set up the sophisticated tools and machinery needed to leverage the power of IT. The providers of these managed IT services own the infrastructure that they subsequently lease out to the startups at discounted prices.
Conclusion
Of course, it is not just advisable to read and internalize the benefits of these managed IT services. You need to go merely beyond the head knowledge to implement them in your firm's operations. That can only mean you identifying and then crafting a working relationship with a firm of this kind.
A great firm to work with has to possess years of operating experience, necessary technical expertise, an excellent track record in the provision of these services, and a love for firms and their growth. Is it not wise of you to also spread this news far and abroad.