How Does A Smart Refrigerator Work?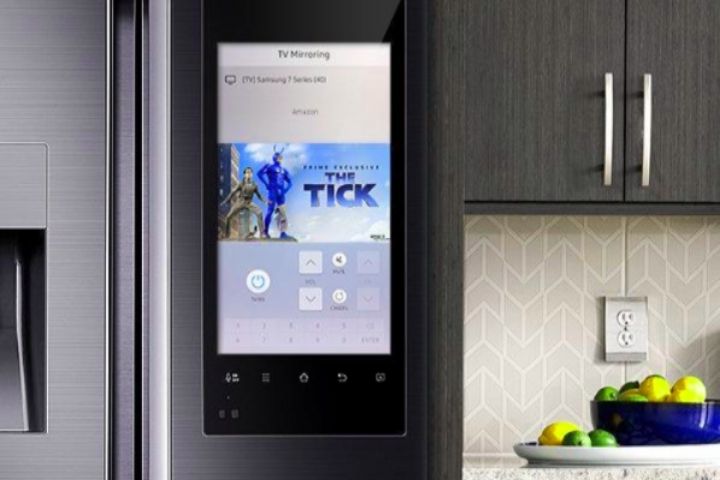 Smart refrigerators offer maximum connection with the rest of the electronic devices in your home. Their internet connection provides them with full connectivity, so this type of connected refrigerator is capable of carrying out various functions. The internet connection provides the user to interact with the electrical device remotely, even outside their own home, through a mobile application.
Working Of A Smart Fridge
Smart fridges are having Bluetooth and wireless internet technology. So you can connect over the network with other devices. The most common is the use of the appliance's own touch screens and in some models it acts as an interactive board, allowing you to leave voice notes or receive calls or the use of mobile applications to control the operation of your smart refrigerator. A multitude of tasks will make it easier for you to carry out housework.
You can also write reminder notes, synchronize your calendar using these touch screens. You will even be able to enjoy more specialized functions such as entering the expiration date of the products so that it will notify you. You can even make the shopping list from your smart fridge.
Some Best Features Of The Smart Fridge
Through notifications, you will have information about its status, such as if you have left the door open or there has been a blackout, you can monitor its proper functioning and the technical service can provide you with a remote diagnosis.
It will facilitate your shopping. You can imagine buy and pay comfortably from your automated fridge. Some refrigerators with connectivity have internal cameras. You can use your mobile to look inside, from wherever you are.
You can also regulate its temperature from your smartphone. Your food will be better preserved because you will be able to provide it with the temperature that it needs. This is possible through the different temperature levels to which each compartment can be freely adjusted.
You will be informed at all times of the weather conditions. You just have to issue a voice command to your smart refrigerator and ask it. You can send messages, chat, access your usual platforms such as Pinterest or enjoy your favorite music streaming through Spotify.
It is possible to see the step-by-step of a recipe through its screen. A connected refrigerator can track the internet and even search for those for which it has ingredients inside. You can also view recipe videos. Some brands go a step further and make the most of the interaction between smart appliances, being able to program the oven or microwave for its preparation.
You can also make your shopping list. You can easily do it from your refrigerator. And, when you go to the establishment, have it on your mobile.