What Are The Best Apps And Tools To Work From Home?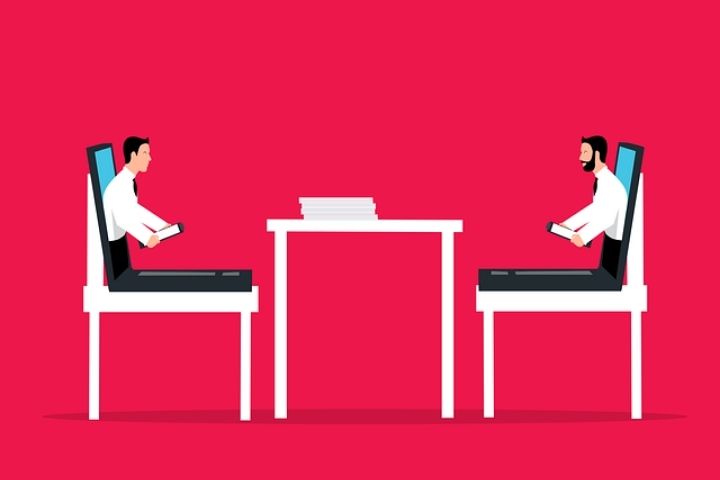 .In this article, you will find the best apps and tools to work from home.
For Meetings 
These are some of the best and most used apps and tools for meetings.
WebEx
In addition to helping you with teleworking, this tool has specific solutions for webinars, meetings open to the public, training, and remote support. This tool similar to Zoom, but less well known.
Skype 
This is the most popular video calling program. Most of us know how to use it and have an account created. Of course, it is more effective in the communications of only two people.
Zoom
This specializes in calls with a lot of people. It is the program that we use at Factorial to have meetings from home. In our case, we use it for meetings of 60 employees. Zoom is also used by large companies to facilitate telecommuting, such as Uber and Pandora. Its interface is also suitable for webinars. 
As a result, it is one of the most used tools right now, in the midst of the COVID-19 crisis. With Zoom, you can also schedule calls in Google Calendar.
Best Time Management Apps
Timely 
Timely is the application monitors the time of everything you work. Through its artificial intelligence, Timely counts every second you use. Even with tasks like answering emails, which can consume a your valuable time.
Pomofocus
This tool that helps you manage time using the Pomodoro technique. This method is based on the idea that frequent breaks are important to improve the efficiency and agility of the person who carries out one or more tasks. In this technique, work is usually divided into periods of 25 minutes or less than that.
RescueTime
Rescue Time is the tool that is added to your computer or phone and allows you to see how much time you spend on each website, page or task, without having to manually count.
Best Apps To Manage Your Store Information
These are the most downloded tools to manage your storage information.
One Drive
This storage solution is from Microsoft. We can store and share documents in the cloud. In addition to having an online Office suite, OneDrive has links with an expiration date for added data security.
Dropbox
Dropbox allows us to store documents in the cloud and manage folders intelligently. In addition to securing the information, it allows you to access it from anywhere from your smart device.
iCloud
iCloud is the cloud storage created by Apple. This system is extremely useful for those who work with multiple Apple devices. Much of your information, including photos taken with the iPhone, can be saved automatically, and you can access it using your Apple ID. This is intended for companies that offer design and marketing services.
Google Drive
Google Drive is from Google's platform for creating and sharing different types of documents. With the Drive you can create texts, Excel sheets, presentations, images and more. In addition, it is very useful due to the fact that many people can use it at the same time and open documents simultaneously from any device. It is also possible to edit in a group sharing permissions to each user.