4 Best Home Air Purifiers For People With Allergies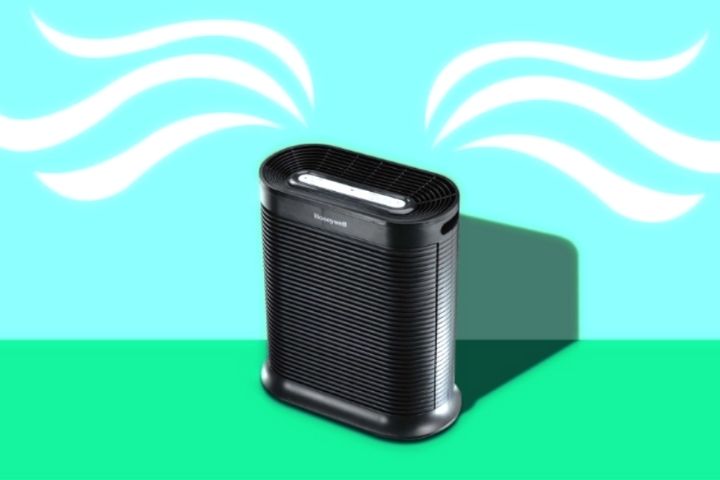 Allergies are some of the leading causes of chronic illness in the world, and the prevalence of this condition is only increasing worldwide. In fact, about 30-40% of the total world population are affected by allergies. This condition often goes hand-in-hand with asthma, and both can be triggered anywhere where there is pollen and dust in the air. Unfortunately, it just so happens that your house is guilty of playing host to a wide variety of these allergens every day. They usually enter through your windows and settle on the furniture.
This is why it's a good idea to get an air purifier for your home, especially if you or a family member suffers from allergies chronically. Air purification tech is manufactured using complex designs, like mixed-technology components, to meet manufacturability requirements. The result is an integrated device that can neutralize or trap particles in the air, saving you from allergy risks.
But with so many air purifiers on the market, how do you know which one to get? The article will serve as your guide for that.
Philips 5000i — Best All Around
The Philips 5000i is an air purifier with a unique dual airflow architecture that allows it to filter particles in large rooms, despite its small size.
Its features include:
• Integrated filters: It contains multiple types of air filters: a pre-filter, a high-efficiency particulate air filter, and an activated carbon filter. The latter is used to neutralize bad odor.
• Mobile App: The Philips 5000i has a mobile app that allows you to monitor your home's air quality index. It will even allow you to switch the air purifier between two modes, Allergen and Virus mode, depending on what kind of particles you want gone.
• Smart sensor: This air filter has two high-performance air quality sensors that allow it to "see" even the tiniest allergens in the air.
Dyson Pure Cool Purifying Fan — For Thorough Cleaning
The Dyson Pure Cool Purifying Fan is powerful enough to remove up to 99.97% of allergens in the air. It can also capture mold and bacteria, making it the top pick for rooms with damp areas like the kitchen.
Its features include:
• Air multiplier technology: Also called the "bladeless fan," this technology sucks the polluted air from one side of an empty metallic hoop and releases clear air on the other. This simultaneous push and pull of air creates a constant cool breeze.
• Multiple sensors: It has at least six sensors: a PM 2.5, VOC, NO2, PM 10, temperature, and humidity sensors that allows it to thoroughly clear allergens in the air.
• Smart integration: Do you have an Amazon Alexa or Google Home in your household? The Dyson Pure Cool Purifying Fan can be connected and voice-controlled through them.
Molekule Air Mini — For Small Spaces
As its name suggests, this air filter is small and unobtrusive — it's 12 inches (30.48 cm) high and 8.26 inches (20.98 cm) in diameter — making it ideal for small spaces. It doesn't have smart features, but it's one of the most affordable options on the market.
Its features include:
• PECO technology: PECO or photoelectrochemical oxidation technology is one of the newest air purification innovations to date. It dissolves very small particles that are not caught by the filter.
• Multiple fan speeds: This device is equipped with five fan speeds. The higher you set it, the quicker (and noisier) it purifies the room.
• Lasting filter: The Molekule Air Mini more often than not destroys the pollutants it catches. As such, the filter only needs to be changed every six months.
RabbitAir MinusA2 — For Extra Large Rooms
To help purify the air in rooms up to 700 square feet or 65 sqm, this air purifier is designed to adapt to the allergens available in any space. This model can also be controlled online through an app, so you can customize it according to your needs.
Its features include:
• Customizable Filter: The RabbitAir MinusA2 has a six-stage filtration system with a high efficiency particulate air filter and negative ions, trapping airborne particles down to 0.3 microns in size. Depending on the allergens present in your home, like pet dander, odors, or dust, you can adjust this purifier's filter for your needs.
• Motor Speed: It also features a cutting-edge motor that can be operated at five different speeds. However, it is still virtually silent even if you set it at medium speed.
• Wall Mount: The package includes a bracket that allows you to mount the filter on your wall, conserving floor space and even helping it serve as decor in any room.
Conclusion
While there are air purifiers that provide the best features you need to have a pollen-free home, like the Dyson Pure Cool Purifying Fan, the "right" air purifier is still dependent on other factors like your budget and the room's size. Do your research; find out which air purifier matches your preferences. After all, you are spending for your health and safety. You deserve only the best.