5 Tips To Boost Your Sales With Emailing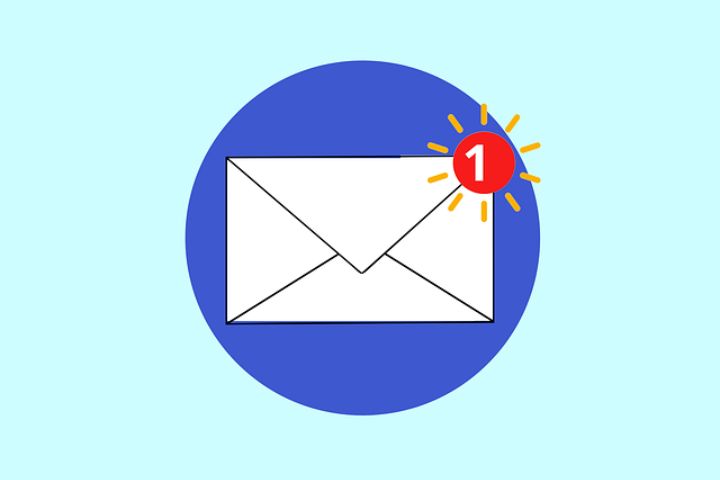 For SMEs and Start-Ups, emailing is a very powerful tool, allowing you to develop your customer base, maintain an individualized relationship with them and increase your turnover very quickly.
That said, it's not enough to go headlong and send mass emails at all costs. There are some rules to follow and some important points to take into account to maximize the profitability of the email marketing channel and not end up in spam folders.
Create Your Address Book By Collecting Emails
Having a complete and quality address book is one of the most important elements in an email marketing strategy. Remember: there's no point in sending beautiful newsletters if they're not delivered to the right people.
To build a quality address book, make sure to:
Integrate a registration form on your website.
Embed a registration form on your Facebook page.
Opt for double opt-in forms in order to stay on the side of legality (these are double confirmation forms, your new registrants will receive a confirmation email right after registration).
Alternatively, offer a pop-up form: despite their bad reputation, many statistics show that pop-ups are very effective, especially combined with special offers such as "sign up for our newsletter and save 25% on your first purchase"
Warning: avoid at all costs to buy lists of addresses in bulk, these are generally of very poor quality (many non-existent addresses, contacts who have not chosen to subscribe to your newsletter) and will considerably increase your chances of ending up in spam folders!
Segment Your Contact Database
Professional emailing software offers many plug-ins for shop systems allowing you to automatically synchronize your recipients between your online store and your address book. You can also synchronize many other criteria (age, title, purchasing behavior, etc.) that you can then use to create groups of recipients.
These groups are very useful for offering more personalized content to your contacts. You will be able to segment your address book based on all the information you have about your customers. Thus, you will be able to address your recipients using their name and surname and offer them different products depending on their age, title, purchasing behavior, geographical origin, etc.
Create Beautiful Newsletters And Maximize Their Deliverability
Start with the subject: with the preheader and the sender name, the subject is the first information your recipients will see and it is therefore decisive for the opening of your emails. The object must be clear and precise so that your customers know right away what to expect. Similarly, opt for a sender name that is recognizable and clearly identifies you.
Professional emailing software offers you many features to create emailing with the perfect layout. Below, some rules to respect for the design of your emails:
Be sure to place your most important content above the fold. You can never be sure that your recipients will bother to scroll or linger more than a few seconds in your newsletter. Your most important selling point must therefore be visible immediately.
Customize as many elements as possible and adapt the content to each recipient using the customization modules offered by the software you are using.
Insert images because they are more eye-catching. That said, you have to be careful not to include too many images so as not to end up in spam. We generally recommend a text/image ratio of 1/3-2/3.
Use blank spaces to ventilate your newsletter and guide your recipients' eyes on the elements that really matter (such as calls-to-actions for example).
Make sure that your newsletter is responsive (suitable for display on

smartphones

and tablets), because more than half of emails are now read on mobile.
Automate Your Email Campaigns
With a modern email marketing solution, you can automate many tasks. You will save a lot of time and increase the performance of your campaigns.
You can automate many types of email campaigns, but the most common types are:
"Lifecycle" campaigns: these accompany your recipients throughout their customer lifecycle and react to particular events. For example, you can send mailings for your customers' birthdays, for the holidays or to occasionally thank your recipients for their loyalty.
Trigger campaigns: these react to the purchasing behavior of your customers. You can automatically send emails to

customers

who have just purchased a product, relaunch abandoned shopping carts or thank customers who have just subscribed to your newsletter.
Analyze Your Submissions And Improve Your Campaigns
It is essential to accurately measure the success of your email campaigns to be able to optimize them in the future. E-mailing solutions offer you many different reports:
The deliverability rate – the percentage of emails delivered to the inbox.
The open rate which represents the number of recipients who have opened your email.
The click-through rate, which shows how many people clicked in your email and which links they clicked on.
The unsubscribe and bounce rate, which shows you how many recipients have unsubscribed and how many addresses are no longer active.
The conversion rate – which you influence yourself by defining what a conversion represents (a purchase, a registration, etc.).
To further optimize your newsletters, you can use A/B testing. This allows you to compare several emailings with different subjects, sender names or content. The most efficient emailing will be selected automatically.
Thus, you will have access to even more statistics that will allow you to better understand the behavior of your customers and respond more effectively to their expectations.
Don't forget: emailing is an extremely powerful tool, but to succeed, you'll need to get to know your customers. After reading this article, you should have the basics to start creating an effective email campaign. Now it's up to you to test, test and test again!