How To Avoid Shadow Ban?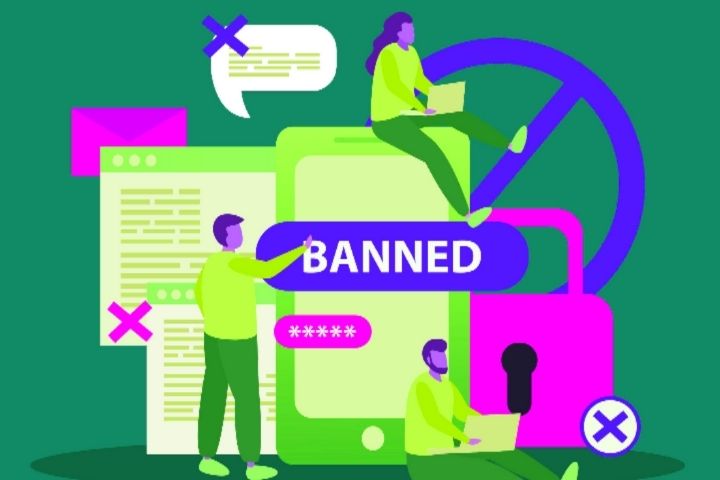 In this article, we're going to discuss on Shadow Ban and how to avoid it.
Social networks have become an important part of the lives of many, since they allow millions to be connected at the same time, which translates into a transfer of information to any part of the globe in a matter of seconds. 
It is a place where we can tell stories and give a voice to communities that make a difference. It is also home to influencers and content creators, although over time, algorithms change and something goes wrong.
A practice emerged some time ago that significantly reduces the scope of an account, even affecting the information that communities can see or not, so its prevention must include it in a digital media plan. Social networks have evolved over time and currently penalize accounts that violate their rules. 
What Is The Shadow Ban?
Shadow Ban can be defined in two ways and each one is more particular than the other. The first one is, it deletes the account without prior notice, which at some point ignored the terms and conditions of the social network. It is usually done to improve the quality of the site for users.
The second is considered the worst, almost invisible censorship is created in which the user in question is not notified. In short, Shadow Ban is based on the removal or suspension of content without the platform / social network notifying the user that it violated the guidelines of the community.
What If Shadow Ban Appears For No Reason?
These social networks work through a complex algorithm, whose function is based on detecting accounts that go against their terms and conditions. For example: Using bots to get followers, follow/unfollow in a short period of time, comment in bulk. These are some factors that influence the accounts, and the algorithm takes measures to sanction them since it considers them inappropriate. 
The same happens with hashtags that have nothing to do with what is being published. It lets you know in one way if your content was blocked is to post with the hashtags that you are used to and do an immediate search to see if you appear among the results.
There are chances are you've suffered from Shadow Ban. Surely you have experienced it without realizing it, and it is understandable since the vast majority of users do not read the terms and conditions of the social network they use.
It is important to mention that it is intuitive to know what can and cannot be shared in a social network because it must be remembered that these are used by millions of people, in which there can be people of the place and of any age.
How To Avoid Shadow Ban?
Everyone wants to grow in social networks. But it should be done without using programs to gain followers or follow unethical practices. It is important to do it in a genuine way. 
It is advisable to develop valuable content that fits what you really want to generate in the followers. In fact, many of the most important social networks like Facebook, Instagram, YouTube, Twitter, TikTok …, have this Shadow Ban system, which aims to expel undesirable users from the platform, or simply make them invisible to others
This Shadow Ban denies an account's capabilities to reach new people. For example, on Instagram, images will not appear regardless of the hashtags used. However, it will be significantly affected, though the current followers will be able to view content as normal.