How To Remove Trojans From Android?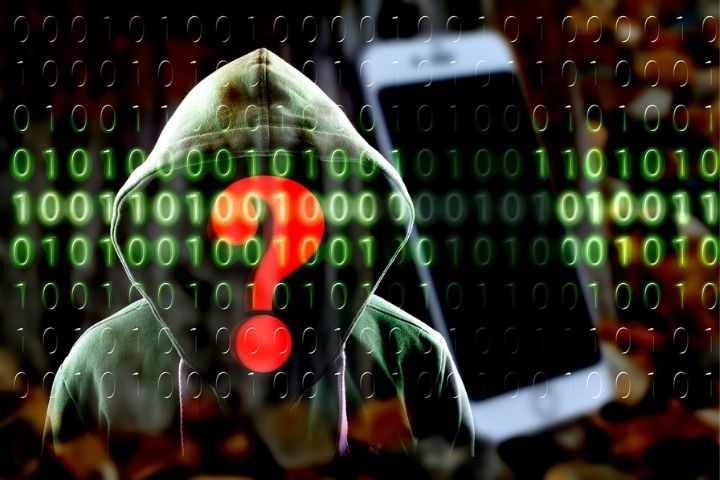 Android is the most widely used operating system for mobile devices. Just like Windows on the desktop, it is also the most coveted by cybercriminals. Most malware for mobile platforms affects Android. 
There are some situations that occur in Google Play and that do not exist in the iOS App Store, it means that apps that sometimes contain malicious code can also be escaped. Google is working on improving that and has already implemented extra security measures in its app store, as well as more powerful filters to catch malicious apps.
 An example for this is Play Protect. Still, many users download infected files or install .apk from unknown sources that may be infected with Trojans and other malware. If that's your case, here I will show you how to get rid of these problems.
What Does A Trojan Virus Do?
A Trojan Virus or Trojan Horse is one of the most dangerous types of malware of all. The reason is that it has a number of potentially dangerous effects on the system. This will depend on the type of Toryan that has affected you. For example, you may come across:
Trojan-Downloader / Trojan-Dropper 
By downloading and installing malicious code, you will end up with adware, and other types of malware on your system inadvertently and undetected.
Ransomware 
Ransome is a Trojan that encrypts the content of your hard drive so that you have to pay if you want to recover the data.
Rootkit 
Rootkit hides from the system and is intended to prevent antivirus or antimalware software from detecting threats.
Trojan-Game Thief 
It steals data from the user's account in online gaming services.
Backdoor 
 It is a type of Trojan that what it does is to leave open a connection for the remote control of the affected device.
Spyware 
Spyware is a malicious code created to spy on both the screen and what you enter through your keyboard (Keylogger), etc.
Trojan-DDoS
 it is a code that works to make a DoS, that is, a denial of services so that they do not work.
Trojan-Mail finder
It collects email address data from your device. You will normally use them for spamming or other misdeeds.
Trojan-Banker or banking Trojan 
It is a type that is designed to steal the victim's banking details, as well as credit cards, etc.
Trojan-SMS
These are capable of sending SMSs from your device, costing you money. Sometimes to expensive services.
How To Avoid Getting Infected?
In order not to get infected with malware again, the best way is to have a good prevention policy. This happens by complying with a series of very specific recommendations:
Have An Antivirus Program
Antivirus programs are not a guarantee that you will not be infected, but if you have a good one, with an updated base, it will be less likely that you can be infected. But don't forget to keep it updated.
Safe Browsing 
Configure properly your web browser to avoid certain pop-ups and other threats. Browsing with a browser with good security, privacy and anonymity policy, which eliminates cookies, etc., can be an extra help for all of the above. However, the user may be the problem if he browses unsecured HTTP web pages instead of HTTS certified ones, or where there are advertisements and pop-up windows that invite you to download supposed solutions, etc.
Reliable Sources  
You should always install software from trusted sources such as the operating system's own app stores (App Store, Play Store, Ubuntu Software, Microsoft Store,…) or from the official website of the developer of the software you are looking for. 
For example, if you want to install Firefox and Acrobat Reader, you must download it from the official Mozilla project page and from the official Adobe website. If you use unknown sources such as it may not be exactly the program you are downloading. Or if it is, its installer or some of its files may have been modified to infect you. This recommendation also applies to drivers, which you should always download from official websites.
Regular Backups
It may not be necessary to remember the importance of making regular backups. The frequency of backups should be directly proportional to the value of the data you handle. If you have very important data or files, they should be much more frequent. 
This will prevent a technical failure, malware (especially ransomware), etc., from leaving you without that valuable data. Backup copies should be well documented or labelled with the date they were made, as well as being on the safest possible media. That is reliable and robust removable media such as USB sticks, etc. Optical media are not highly recommended as they can be easily damaged or scratched.
How To Remove A Trojan Virus From Android?
To prevent any of the above from happening and get rid of an annoying Trojan that is affecting your Android, here are the steps to avoid from attacking
Start your Android in Safe Mode. This will be by pressing the on / off button on the mobile until the Restart / Turn off / etc options appear on the screen. Then click on the Shutdown option by holding it down until another menu appears telling you if you want to restart in safe mode. Accept and go.

After starting in safe mode, go to your phone's Settings and Applications.
Check the list of installed apps for any suspicious installed apps that you haven't installed. Be careful, because some names may be pre-installed apps on the mobile or harmless Google services. Therefore, I advise you to look at the suspects on Google to find out if they are dangerous or not. 
If you see that the uninstall button is not available, the malware may have privileges. You can see the apps with privileges in Settings> Security> Administrator. There you can deactivate or remove the suspicious app from the list and return to the apps menu to uninstall it since now the button should appear.

After removing the suspicious apps, restart your device in normal mode. To do this, simply press the on / off button on your mobile until the Restart option appears and click on it.

Now go to Google Play after starting in normal mode and install a good antivirus and scan your mobile for other possible threats.