How To Protect Your Data From Faceapp ?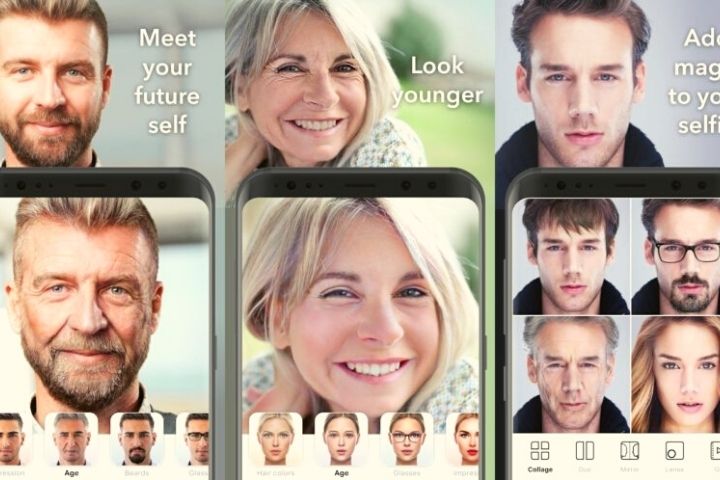 Nowadays the Faceapp application has become a trend. This app even became fashionable again due to the artificial intelligence function that plays with the age of the users.
Old people who are actually young people playing with an application called Faceapp. This photo editor works with artificial intelligence and is capable of modifying the factions of the users. It is not a new app, as it had already jumped to the fore a few years ago for its ability to add smiles to people, change their age, makeup, gender or hair.
There was a time when it also modified the race of the users, although this function ended up disappearing because it was labelled racist. At that time some users were already talking about the little privacy that Faceapp offered. However, these days its popularity has grown enormously due to improved algorithms and some influencers have uploaded photos retouched with the app to their social networks. On the other hand, privacy is much more present in social discourse due to the different scandals carried out by social networks such as Facebook, Instagram or YouTube.
What About The Data We Give To Faceapp ?
The main problem with using Faceapp, as well as many other applications, is that users install it without first consulting the requested permissions or their privacy policies. In this way, they do not know what the apps do with their data, or what information they collect or sell to third parties. Many people wonder how they sometimes get ads for things they just talked about with their acquaintances. The answer is we have countless applications installed on our phones and we are not aware that many of them ask for access to elements such as the microphone when they do not need it to function.
In addition, in their privacy policies, they explain that they can sell data to third parties for advertising purposes. This is not the specific case of Faceapp. Well, this application does not listen to your conversations.
What it does is, it keeps the data on your device, your browsing data and the metadata of the photos that you upload to your cloud for editing. Metadata consists of the information about the creation of a file. In the case of photography, the device with which it was created, the time and even other private data such as location. According to the Privacy Policy of Faceapp, the application also collects information such as the IP address, the type of browser and the identifiers of the device used.
The information collected is used for advertising purposes, to improve the service, to study the development of new products, to monitor metrics, to diagnose problems and to update the application. On the other hand, FaceApp shares this data with companies of the same group, affiliates, service providers and third-party advertising partners.
How To Protect Your Data ?
Once we understand what applications do with our data, it is in our own power to install them or not. The key is not to install applications that require more permissions than you need to function. However, we can also install apps and deny permissions for expendable features.
A practice that will avoid disappointments is the following: we can deny all the permissions of our applications. Once we open them to use them, they will ask us again for the permissions they need to execute a function. In this way, we will allow you access to the strictly necessary elements.