In The Sales Sector: It's Essential!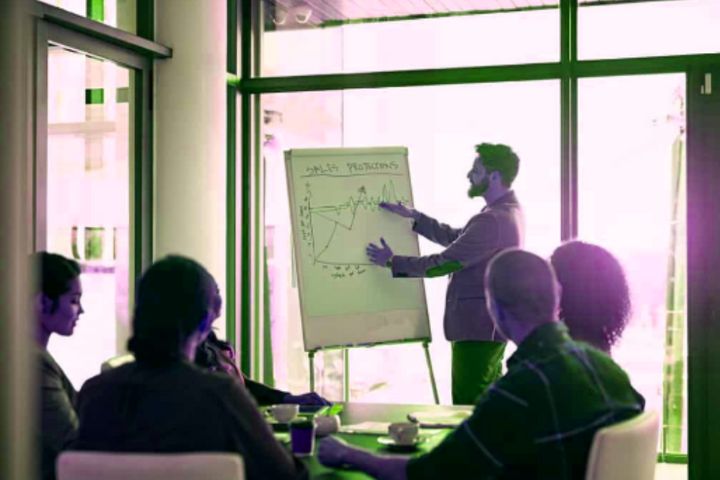 Sales Sector : Engage, interest and reassure the customer. These three sales principles have not changed for centuries, but today, thanks to, brands have a whole assortment of new assets to convince us to buy.
The digital media can be 3D models, videos or other formats that are superimposed in real time on the camera view of our smartphones, tablets, computers or connected glasses. Thus, the virtual and the real merge on the screen of our device.
Although this technology was developed from the 1960s, the general public only became aware of it last year thanks to the Go application. Perhaps this is why AR has taken hold. in our consciousness as primarily an "entertainment" technology. Yet it is in the possibilities it offers to the business world that its greatest potential lies. It has something to please all sectors and in particular that of sales.
Companies often choose because of its impressive potential. For the moment, it is one of the innovations that fascinate customers, who are still unaccustomed to this technology and curious to discover it. Skeptics would point out that impressing isn't enough to sell, and they wouldn't be totally wrong. But as this article will show you, there is no shortage of arguments to defend the usefulness of in commerce. It can add value at every stage of the sales sector.
Advertisement
One of the biggest advantages for the retail or sales sector is that the customer can interact directly with the product without even touching it. This feature allows brands to communicate around their offers in an innovative way. For a long time, products were only presented to consumers in spaces dedicated to this purpose. 
With every object and every place becomes an opportunity to communicate. The consumer only has to point his smartphone at a product to access all the information that the seller wishes to transmit to him. But some brands have gone even further and used  to reinvent the world of marketing. It all started with the Japanese subsidiary of McDonald 's which had the idea of ​​transforming its 3000 restaurants into Pokémon Go arenas. How lucky for the Japanese who can conquer arenas while eating while other players cross sometimes impressive distances to hunt creatures.
Event Marketing
Let's take a typical Business To Business trade show as an example. Several stands, people pass by, some listen to your presentation, ask a few questions. They take your business card, hand you theirs, and in most cases that's the last time you see them.
Thanks to, it is possible to reinforce interactivity and extend the time during which the prospect remains on the stand. By allowing him to engage with an product, the sales professional uses non-verbal communication. He can observe behaviors and emotions and react accordingly. This of course does not guarantee the conversion of the prospect into a customer, but he will not risk forgetting you just by leaving the salon. By stimulating interaction with objects, makes them more memorable.
Product Presentation
In some industries, it's not always possible to let the customer engage directly with the product they're considering buying. For example, an offshore platform, a wind farm or an engineering mechanism cannot be showcased like a television set in the appliance department. limits the barriers to engagement. It even allows for a deeper level of interaction. Additional information, animations and other details can be highlighted to present the product accurately.