Role Of Augmented Reality In Automotive Industry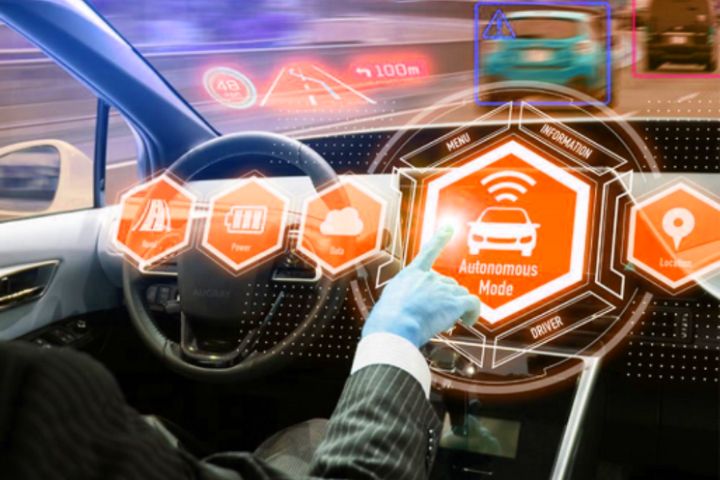 Augmented Reality : The automotive industry is a veritable playground and testing ground for new technologies. If the autonomous car still acts as an Arlesian, many digital possibilities are no longer the result of science fiction. Evidenced by the significant development of AR (augmented reality), which tends to become an essential element of driving.
Consciously or not, everyone has been immersed in augmented reality at least once. Used in all fields, commercial or cultural, AR entered the mainstream vocabulary with the advent of the very popular mobile game Pokemon Go. The objective: to capture digital creatures realistically embedded in the concrete environment. Because AR is none other than the superposition of virtual objects in reality. Therefore, it is not surprising to find it in our cars, veritable concentrates of electronics on four wheels.
The Art Of AR
The first time that augmented reality took place in a vehicle was several decades ago. General Motors was indeed the first car manufacturer to offer, in 1988, the HUD (Head Up Display or "head-up display") on a production car: the Pontiac Grand Prix . This system for displaying information by transparency on the windshield was initially developed for aviation in the early 1970s. Futuristic, AR is therefore ultimately nothing new. Although it is constantly reinventing itself in the ever-changing automotive sector.
Optimize The Human
Like this option, "acclaimed by more than 70% of customers on average" , the various augmented reality applications reinforce "a better understanding of what we see" argues Raoul Bravo, founder of Outsight. This young start-up intends to revolutionize driving with a camera allowing the processing of 3D data. Signaling a patch of ice, distinguishing a person from a poster by analyzing the difference in consistency thanks to the reflection of light on the foreign body. So many essential parameters transmitted to the driver in record time of one twentieth of a second.
For professionals, this technology can even be decisive. In the event of a life-threatening emergency, as is the case for firefighters or paramedics, analyzing your environment at a glance saves considerable time. Moreover, the AR could consider delivering specific information according to the profile of the driver via smartphone applications , such as the Philippe Monnier extrapole. Finally, guaranteeing additional safety leading to a reduction in accidents, AR could also have a beneficial impact on the price of insurance provided that the means are adapted to the needs.