How To Integrate NFTs Into Your Marketing Strategy?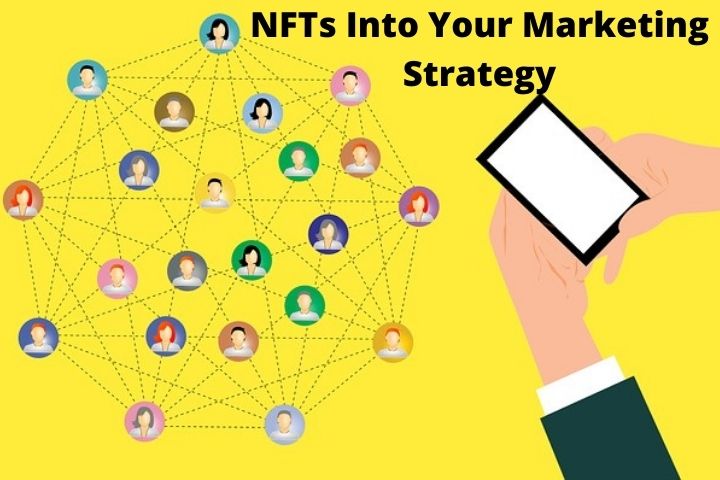 NFTs (non-fungible tokens) can have a big impact on modern businesses, and it's not just about their technological aspects. It's interesting how NFTs can influence brand building efforts. Today we tell you some data that point to where the world of digital marketing is headed today and where we could see that NFT marketing could find its own space and recognition.
What Are NTFs?
NFTs is the acronym for non-fungible token. At a basic level, an NFT is a digital asset that links property to unique physical or digital items, such as works of art, real estate, music, or videos.
NFTs can be considered modern collectibles. They are bought and sold online and represent digital proof of ownership of a given item. They are also securely registered on a blockchain – the same technology behind cryptocurrencies – that guarantees that the asset is unique. Technology can also make it difficult to alter or falsify NFTs.
How To Use NFT In Digital Marketing
One of the peculiarities of digital marketing is that it is a sector that requires always being up to date with the latest advances and changes, in order to carry out strategies that manage to lead companies to success. In this context, the option of integrating NFTs into marketing strategies appears. Many companies have begun to tokenize their products, content, as well as digital assets. 
And it is possible to create NFTs from any digital element, thus opening the possibilities of the catalogs of the brands. Also, these bring closer and facilitate the connection with customers, making them able to own a small part of a brand.
Non-fungible Marketing Strategies
The first thing you should be clear about before implementing NFTs in your digital marketing strategies is your target. He thinks these are popular especially among young people and people who have an interest in art and technology. Some of the most useful channels you can use are the following:
Influencer marketing
Influencer marketing has been one of the avenues that has contributed most to the popularization of NFTs. Choose people who are related to your brand and who have audiences that correspond to your target audience to make collaborations.
Social Media
Social media is the ideal channel to build a community and market your NFT products. Platforms like Twitter can go a long way in connecting with your audience. In addition, this is the favorite social network of non-fungible token owners, so it will open doors to new opportunities for you.
Email marketing
Email marketing is one of the best tools for you to communicate with your customers and inform them about the possible tokens that you can launch on the market. Turn emails into a resource that generates great profitability for your company, as well as conversion.
Collaboration between brands and artists
NFTs give artists the opportunity to collaborate with different brands, or use them as patronage. In this way, very diverse sectors can be connected to each other, including the art world.
Why Integrate NFTs Into Your Marketing Strategy?
In addition to profitability and efficiency, there are other reasons why many brands choose to integrate non-fungible tokens into their strategy. And it is that thanks to them, a free economy is created in which anyone can create and sell a product and / or service. 
Also, NFTs are extremely secure thanks to blockchain technology, which makes them impossible to hack, alter or delete.