Linux Mint Cinnamon: Why Use This Distro?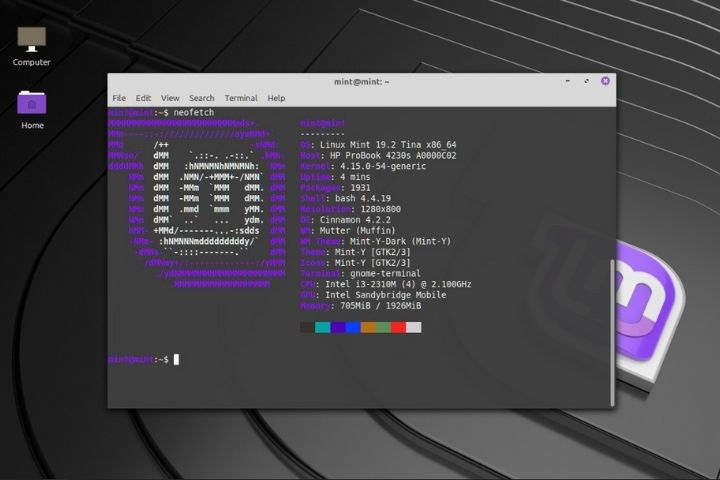 Linux Mint Cinnamon : If you have just arrived in the world of GNU/Linux from another Operating System, be it Microsoft Windows or Mac OS X , you will have noticed the immeasurable number of options you have when choosing a desktop. 
And it is that, unlike what happens on those two platforms, in Linux you can choose different desktops, and this has the obvious advantage that you can select the one that best suits your needs , the one that best suits your way of working . In this sense, and if you come from another platform, Linux Mint Cinnamon is probably your distribution and desktop.
Linux Mint Cinnamon Distributions And Flavors
A Linux distribution is nothing more than a set of software packages around a Linux kernel. There are hundreds of Linux distributions , all with the same kernel, the Linux kernel. However, the other components that come with the kernel vary from one distribution to another.
In addition to the wide variety of Linux distributions, there are different desktop environments. Thus, for example, we have the case of the Ubuntu distribution . This distro has different desktop environments, which more or less correspond to the flavors of Ubuntu .
So we can enjoy the following flavors ,
Ubuntu depending on the version will take the GNOME or Unity desktop

Kubuntu , which carries the Plasma desktop environment

Ubuntu MATE , with the MATE desktop environment

Xubuntu , with the Xfce desktop

Lubuntu and its LXDE desktop environment

Ubuntu Budgie with Budgie Desktop
And I say that it corresponds more or less , because we have other flavors. For example Ubuntu Studio which also carries the Xfce desktop environment .
However, once any of these flavors are installed, you can always install another desktop environment. Although from my point of view, I do not think it is the most recommended .
In my particular case I have always preferred the Ubuntu distribution. However, this Ubuntu does not have a specific flavor called Ubuntu Cinnamon or similar. To enjoy Cinnamon on Ubuntu you have to install the desktop afterwards, and I don't particularly like this.
Also read : Data Integrity
Why Linux Mint Cinnamon?
The Linux Mint distribution began development in 2006 , initially based on Ubuntu. Although as of 2010 there is also a Debian-based edition.
The main goal of Linux Mint is to make the desktop as efficient and usable as possible when it comes to our usual tasks.
This is precisely one of the reasons for having quickly reached high levels of popularity. And it is precisely this aspect that makes it ideal for novice users. And not so new, of course, given the purpose for which it is intended.
Cinnamon is a fork or derivation of GNOME Shell , but focused on productivity , or at least that is the goal. Since GNOME Shell is currently based on a different paradigm.
Live USB And Installation
As we will see in the following chapters of this tutorial, installing this distribution is just as simple as installing Ubuntu. However, for newcomers it may present some complications.
For this reason, it is possible to try a Live USB , which is nothing more than a USB stick, which contains a whole Linux Mint Cinnamon ready to work. You just have to configure the bios of your computer, selecting the boot sequence. You will have to define that it boots from the USB memory.
In the third article of this tutorial about trying Linux Mint Cinnamon without installing , you can see step by step how to do it. In the first two chapters you can see how to create a Live USB, from Windows or from Linux. Probably, in the second case, you won't need it, but just in case.
Performance
At the time of writing this first chapter of the tutorial, I am using Linux Mint Cinnamon 18.3 Silvia . This version is based on Ubuntu 16.04, the LTS (Long Time Support) version.
At the same time, in another partition, I have the version of Ubuntu 17.10 installed, and I have to confess that the difference in terms of resource consumption is spectacular. I would say that Ubuntu 17.10 consumes almost twice as many resources as Linux Mint Cinnamon 18.3.
It is not only a good solution for newcomers, because of its focus on productivity. In addition, with these significantly lower resource consumption than Ubuntu, it can be used on computers with more limited hardware with better performance .
Conclusions
From my point of view, Linux Mint Cinnamon is an optimal solution for users coming from other operating systems like Microsoft Windows or Mac OS X.
In this sense Linux Mint Cinnamon, has followed a continuous or conservative line, as far as the use of the desktop is concerned. This makes it ideal for those, who expect to find settings, tools, etc, where they were before.
With this, I do not mean that it is not a good solution for veteran users . Given the purpose of Linux Mint Cinnamon and its focus on productivity , it is a suitable solution for any type of user.
A graphic designer may prefer one desktop environment, while a programmer may prefer another.
Finally, the best thing is to try different flavors , and see, which of them fits better with the work you do and with the way you work .
Also Read : Motion Sensor