Best Tools To Create GIFs Online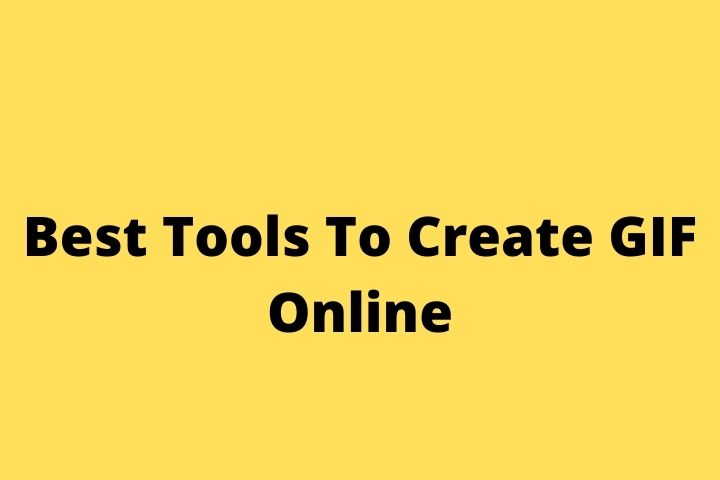 In the digital age, social networks are experiencing extraordinary development. GIFs are successions of images which, combined, form an animated image. GIFs are widely used to express ideas, emotions and provide quick insight into features or products. 
Many digital professionals use them on social networks , in their newsletters or on their website. If you're wondering what to make a GIF image with, we've selected the best tools for you to easily create GIFs online .
What Is A GIF?
Pronounced "jif" by some, "guif" by others, the word GIF stands for Graphics Interchange Format , that is to say, an image exchange format in French.
As its name suggests, it is an image format dedicated to the web that allows you to display a short animation.
A GIF can be used for many purposes, to express feelings or ideas and to convey a message. He quickly invested in social networks, forums and websites.
How To Create GIFs Online?
There are two ways to create GIFs online :
Either from still images,

Or from videos.
To create a Gif with still images , you just have to assemble the images on an online tool designed for creating gifs or an alternative to Photoshop by following very specific steps.
If you want to create GIFs online from a video , it's much simpler, you just have to:
import your video to GIF maker 

designate the passage you wish to transform. 
In either of these cases, a tool to create GIFs is a must. The choice is yours !
Best Tools To Create GIFs Online
Create gifs online with Giphy
Very well known for being one of the largest Gifs repositories  online, this Giphy platform also allows the creation of GIFs for free . You can import your videos or paste a YouTube link that you can then automatically convert into GIFs .
This is also possible with still images. The GIFs made will be shared from the platform on social networks or integrated directly into a website via an iframe. It is also possible to download the gif to integrate it into an email or a newsletter.
Use GIF Maker to generate gifs online
This website will allow you to create animated GIFs online while keeping the original resolution.
You will be able to integrate a large number of images, up to 100 in an animation. But for the scrolling times between each visual, you will have to choose one and the same speed tempo.
Generate a gif online with Freegifmaker
With Freegifmaker.me, you can create GIFs from images or YouTube videos in seconds .
In addition, you will be able to put effects on your creations via Big Eyes, Ghost, etc. Even more, you can reverse GIFs.
Let your creativity speak at any time and with complete peace of mind. Like the other tools presented here to generate gifs, Freegifmaker is free!
Create gifs simply online with Ezgif
Ezgif will allow you to extract parts of video to create GIFs online . Only webm, mp4, m4v, ogv and mkv format videos are accepted.
In terms of browser compatibility , Ezgif is compatible with Firefox, Chrome, Edge, Safari and IE11.
Create gifs quickly online with GIFs.com
The many features of GIFs.com make it a complete and very practical online GIF creation tool . You can quickly get video footage without having to download any app or software.
Also Read : Marketing Ideas