Printer Cartridge: Which One To Choose? Which One Is The Best?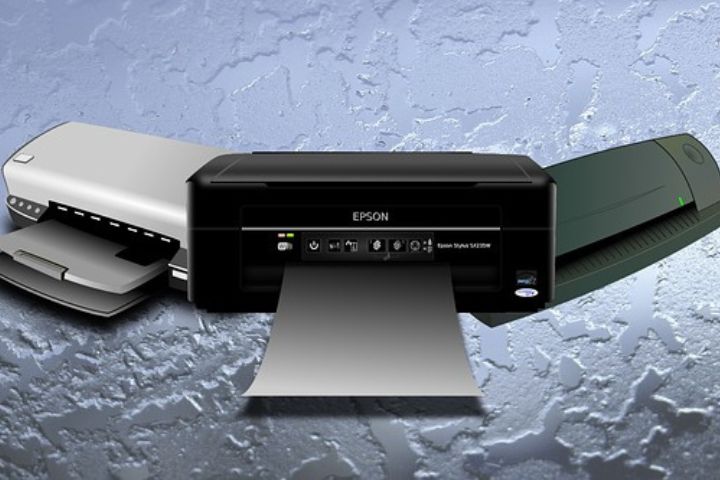 Printer Cartridge : There are a total of 3 types of cartridges, namely:
These are ink cartridges manufactured by the manufacturer of your printer (Canon, Epson or HP for example). They are synonymous with safety and quality (UV and fading resistance, vibrant colors). However, their price is relatively high. If you want to save money, the ideal is to buy them in packs, unless the use is limited to black and white prints.
Good to know: the print quality is unmatched, so it's best to opt for original cartridges if you intend to print photos or images.
Compatible cartridges are copies of the original models. They cost less and are perfect for great savings. On the other hand, the quality is not always at the rendezvous, with a lower lifespan than brand cartridges. The printer may also stop working while there is ink left in the cartridge. It may also display unwanted error messages.
In addition, the colors may appear bland and the contours imprecise. For this reason, it is recommended to use compatible cartridges only for office print jobs.
Careful! Not all cartridges are always compatible with your printer. Before purchasing, make sure that the chosen consumable is suitable for the same brand and reference. Note that compatible cartridges that comply with ISO 9001 standards are of better quality.
The reconditioned cartridges are none other than original models already in use, collected, emptied, and then restored to working order. They have the advantage of being inexpensive while respecting the environment. To be preferred if you want to print in an ecological way!
The refurbished cartridges are also of the same quality as the original consumables. The only risks are possible ink leaks. Such inconveniences will not damage your printer, provided that you clean it and replace the defective cartridges. To find the right model for your needs, refer to the following criteria:
This is the number of printable pages before you need to change the ink cartridge. In general, cheap consumables offer a lower yield. Conversely, high-yield cartridges are more expensive, but you will pay for yourself over time on your first investment.
For information, the type of cartridges is not the only criterion that can affect the overall yield of your consumables. The printer model, the amount of text per page and the type of print are just as important.
For moderate use, standard capacity is sufficient. In this case, the cartridge should be changed regularly. For heavy use, XL cartridges are the best because they contain more ink. In the long term, they reduce the cost per page, especially for large print volumes.
The so-called monochrome printer cartridges have only one color: black. They are your allies if you plan to print only black and white documents.
For color prints or on photo paper, color cartridges are in order! You will have to choose between 2 solutions. If your printer has a slot for 2 cartridges, the use of a black cartridge and a multicolored cartridge (cyan, yellow, magenta) is required. On the other hand, in a device with a slot for 4 cartridges, you can use separate ink cartridges. In this case, you will have to replace the one whose color is exhausted.
Our Choice: XL Ink Cartridge
Want to save money without skipping print quality? Discover our favorite: the original Canon CL 541 XL cartridge. This multicolored model (cyan, magenta, yellow) ensures ultra-sharp prints, vivid photos and an optimal yield of 400 pages (A4). Compared to so-called compatible cartridges, it produces on average 35% more copies. It also boasts excellent value for money.
The cartridge is compatible with a dozen Canon printers, including PIXMA MG2150, MG2250, MG4150, MG4250, TS5150 and TS5151.
Original 4-Color Cartridges
Looking for a quality cartridge for your Epson printer? Our team offers you the original Strawberry 29 cartridges. You are entitled to 4 separate tanks corresponding to 4 different colors: black, cyan, magenta and yellow. The biggest advantage is that you save up to 30% because you will only have to replace the empty cartridge and keep the others. When it comes to quality, prints are durable with brilliant photos and crisp text. The yield is 175 pages in black, compared to 185 pages for colors.
Compatible printers include XP-235, XP-243, XP-335, XP-342, XP-452, and XP-455.
Pack Of 2 INK Cartridges
Using an HP printer? Want to make quality color photos at an affordable price? We recommend Original HP 304 cartridges. The pack contains:
A black cartridge with a yield of 120 pages;

A tricolor cartridge with a yield of 100 pages.
They are made of recycled materials. A significant point for those who wish to preserve the planet on a daily basis! Compatible printers include HP Desk Jet SKUs 2620, 2622, 3720, 3730, 5032, and 5050.
Genuine INK Cartridges
Are you using your HP printer in moderation? Our team has selected the original HP 301 cartridges for you. In addition to consistent print quality, these consumables have the advantage of offering a higher yield than the previous model with:
190 pages in black;

165 pages in color.
This cartridge batch is suitable for different references, including:
HP DeskJet 1000, 1010, 2050A, and 2054A;

HP OfficeJet 2620 and 4630.
Cartridges + Photo Sheets
Used to printing photos with your HP printer? Don't wait until the last moment before ordering your consumables! Anticipate now and choose Original HP 303 ink cartridges. This pack seduced us with its high efficiency. The black cartridge only empties after 200 pages, compared to 165 pages for the tricolor cartridge. In addition, the lot includes 40 photo papers of 10 x 15 cm.
Here are some examples of printers that are compatible with HP 303 ink cartridges:
HP Envy Photo 6220, 6230, 7830 and 7832;

HP Tango, HP Tango X.
Also Read : Best Photophones