How Is The Use Of High-Speed Cameras In Sport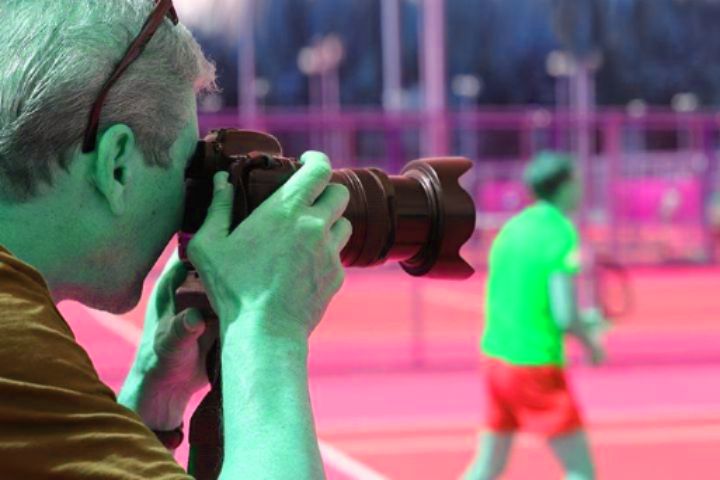 High Speed Cameras In Sport : The way to show more images than normal and, therefore, to be able to show something that happens at high speed with much more detail, is to use a camera capable of capturing many more images per second than traditional ones. This is what has made high-speed cameras in sports become a constant , and smartphones offer more and more options like this!
High – speed cameras can capture between a thousand and more than a million images per second , and the best part is that high speed cameras are starting to come out at all prices . Now, do you want to know a little more about them in depth? In that case the best thing is to keep reading!
How High Speed Video Cameras Work 
Both high-speed cameras and video cameras agree on something basic in this type of technology: they are capable of capturing many images per second . This, coupled with the great level of detail that their optics usually capture, offers a level of detail that has made them indispensable when it comes to covering posh sporting events, but which actually has many more applications.
For example, they are the ones used by automobile companies in their tests with the famous dummies . These dolls, which simulate to be people, are the ones that allow the engineers to know how exposed a human being would be to certain accidents inside the vehicle. Observing these body reactions in super slow motion is the only way to make security systems as effective as possible.

Speed video cameras are highly recommended in scientific settings. Being able to analyze movements and reactions at super slow speeds is vital to continue advancing in certain fields. A great example of this is ballistics, a discipline that has been tremendously benefited by this technological innovation.

In addition, of course, there is the world of entertainment. Before we mentioned the team because they use this technology a lot, but the truth is that it is an element that is increasingly used in other television programs.
Nevertheless, one of the most spectacular applications of high-speed cameras is in sports . In fact, it is likely that you have come this far looking for the best device to record sporting events, whether professional or amateur.
As we have already said, the democratization of prices is making more and more affordable high-speed cameras available. available , so if you feel like treating yourself… listen!
The Most Advanced Cameras On The Market 
High-speed cameras in sports, or in any other discipline, allow us to appreciate details that are absolutely imperceptible to the human eye or to normal cameras. In other words, we wouldn't detect them even after three. The problem? Without a doubt, the fact that the price of this type of technology, at the moment, borders on obscenity .
Sure, somewhat more affordable devices are appearing, but it's a long way from there to having a wide range of affordable high-speed cameras. Anyway, we are going to comment on some and, of course, we are going to see some of the most advanced today . Those that not even Pablo Motos can afford yet, and that the day we can acquire them will give us truly incredible experiences!
FPS 1000, an attempt to bring high-speed cameras closer to the general public
It's not by far the best high-speed camera on the market, but it is one of the most affordable out there. It has three models, and the cheapest of them, between $ 200 and $ 400, is capable of offering us 35 seconds of image for every second of video recorded, which is a real outrage. Its resolution is not the most desirable, since it stays at 640×480, but it is the most valid for those who want to start experimenting with high-speed video without having to remortgage the house.
It also has a Gold and a Platinum model, with resolutions of 1280×1024 and 2560×2048 respectively and around $ 700 for the intermediate model and just over $ 1,000 for the superior model. While the Silver model, the most basic, offers 840 fps in VGA quality, the Platinum gives us up to 200 fps in Full HD , which is already beginning to be big words!
Phantom V1610, an outrage within the reach of very few
If we are fans of high-speed cameras in sports , we most likely want to know what kind of instruments are used on television to get the best images we have ever seen, right? Well, the Phantom V1610 is one of them, and the truth is that talking about its features is impressive.
We do not know its price because it is such a specialized element that it is not a piece of information that circulates around so easily. However, what we can tell you is that it is capable of reaching a data flow of 16 GPx per second , which allows it to offer us a total of 16,000 fps at maximum quality or even a million captures per second. at lower qualities. but absolutely impressive speaking of these figures.
To give you an idea, this model can incorporate a RAM memory of up to 96Gb and connect via Ethernet to download live data at 10Gb. Otherwise, it wouldn't be able to store so much information!
The truth is that seeing how the world of high-speed cameras advances is impressive, and the best thing is that little by little we will be able to access them to do authentic barbarities!