What Is A Smart Speaker ? What Is It For ?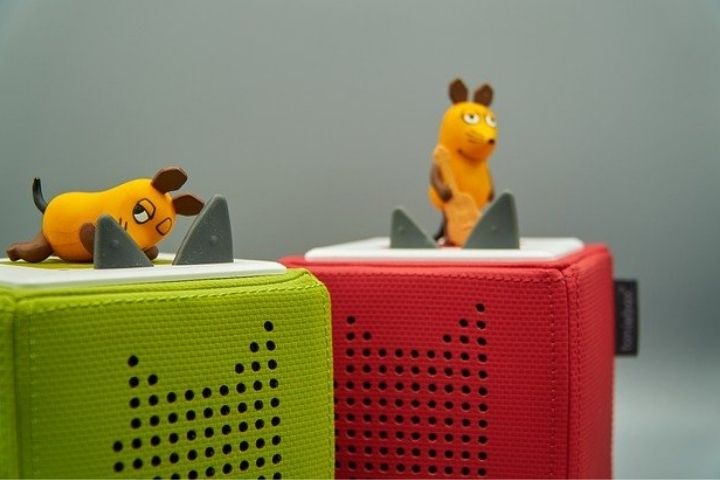 A Smart Speaker is the one that plays the music you want at the perfect time, it reminds you to buy milk and eggs at the supermarket. It also tells about the weather forecast for the day so you know how to dress and tells you the latest news that is happening in the world. The smart speaker has come into your life as an inseparable companion.
What Is A Smart Speaker ?
The smart speaker is a device with an aesthetic similar to portable speakers that you can ask for anything and everything that comes to mind. You can synchronize these devices with your laptop or smartphone and even with one of the large appliances.
 In this way, you can tell him to lower the temperature of the refrigerator, to turn on the television, to look for a good series on Netflix, to remind you to call your friends or to set the obnoxious alarm to go to work.
Which Is The Best Smart Speaker ?
There is a great variety of these virtual assistants available in the market, but perhaps the best smart speaker is the well-known Alexa. Ok, Alexa, recommend a place for dinner tonight! The intelligent speaker Amazon turned to the world for being the first device of its kind. By using the Amazon Alexa application, you can tell your assistant to order pizza for dinner, call a taxi, or tell you how to make a certain recipe.
 One of the funniest options it offers you is that you can have a normal conversation with her, asking her simple questions like how her day went or how she feels today. But don't forget that it is a robot.
Another of the best-known smart speakers is Google's smart speaker, Google Home. In comparison, Alexa has a greater facility to recognize your voice from anywhere in the house, while with Google you have to be at a safe distance.
The best thing is that it is the interconnection with Google products such as Gmail, Google Calendar or Hangouts, your virtual friend will be able to tell you the meetings and appointments that you have pending for the day if your friend has sent you a message in the chat or the new emails you have in the tray. If you're looking for a smart speaker with a screen then you should go for the 10.1-inch Lenovo Smart Display. 
The main advantage is its screen. As you can watch videos on YouTube or Netflix directly on your speaker. Also, if you ask him to show you a recipe or your latest email, he will not only say it out loud but you can read it. In this way, you can make video calls using your virtual assistant. We bet on one with a screen!
Currently, manufacturers such as LG, Xiaomi, or Apple, among many others, have already made the leap and have begun to market smart speakers. In addition to this, you can configure the smart speaker in many languages that you prefer. We recommend that if you are in the process of learning a language, you put your virtual assistant in that language since this will force you to speak to him in it every time you want to give him an order.
What Is The Price ?
Price is one of the issues that are most taken into account when purchasing this device. The cost of the smart speaker will depend on its performance. But to give you an idea, the cheapest ones are those which are usually small in size and start at an affordable price.
However, you have to bear in mind that a smart speaker is useful if you are going to make constant use of it because if all you want is to listen to music or to play the radio from time to time, it's not worth it.
For these last two uses, there is another best speaker, the Sony Extra Bass SRSXB22L Blue portable speaker, which with an autonomy of 12 hours becomes your perfect ally when you can't stop listening to music. In addition to this, it is fully washable and waterproof and with its Live Sound function, you can listen to everything as if you were having a concert in your own living room.