What Do You Know About Email In The Cloud?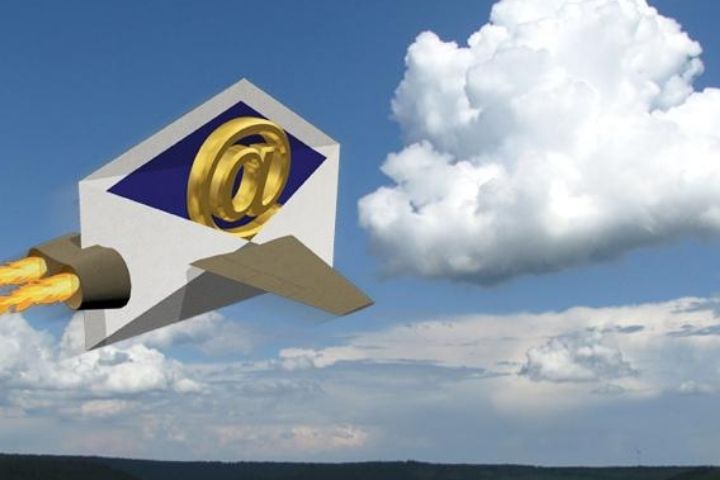 Email is the command center of many organizations and is the official media to send and receive messages of high importance, through which it manages and the elements of any organization are addressed.
A new technological trend regarding email is Email in the Cloud. A service part of the web 2.0 that is characterized by responding in a flexible and adaptive way to requests for information and storage from the Internet. This is one of the most promising services within the technological expansion since it allows access and uses from any device, at any time.
It is becoming increasingly common to hear how email clients and services move to the cloud, where through an Internet connection you can manage thousands and millions of email accounts.
Currently, in addition to email management, other services are offered such as computer applications, storage on hard drives, connection with social networks, and integrated applications.
What Are The Characteristics Of MAIL As A Service?
Email is one of the most important services for companies and individuals regarding communication, it is an official means for sending and receiving messages that involve files and collaboration.
Great advantages are leading thousands of companies, organizations, and institutions to migrate to email in the cloud, mainly due to the savings in economic resources, time, and infrastructure that this service means.
The email in the cloud is characteristic of avoiding large backups, reducing local storage space, saving maintenance charge, and absorbing the controls of anti-virus, anti-spam, and filters in the messages.
Importantly, IT leaders and system administrators are currently looking to balance the benefits of security, privacy, integration, and migration risks that this service can represent.
Benefits Of Email In The Cloud
Availability
This advantage describes the cloud in a broad and concrete way: the information can be accessed from any device with an internet connection, where emails and files can be reviewed and sent from the office, home, park, or any other place.
Mobility
E-mail allows you to synchronize emails, the inbox, and folders with a direct connection, that is as if the messages were read directly from the office.
Efficiency And Maintenance
The company that provides the cloud service is in charge of controlling the efficiency of the information storage, as well as continuous and progressive maintenance that always reflects availability and speed in the system, thus reducing efforts within the same organization for dedication to other activities.
Security
The filters and security protocols handled by the e-mail system in the cloud usually represent good standards that are characterized by constant and progressive improvement due to the great sophistication and protection that these systems have.
Productivity
Email in the cloud generates high rates of professional performance due to its mobility, availability, and integration of services and applications that are generally focused on productivity at work and home: from collaboration to integrated communication tools.
Simple Configurations
The is about cloud requires simple configurations within the organization's network that does not require extensive training and use of infrastructure resources.
Privacy
Previously, by storing emails locally, any user could access computers and have emails, but this cloud service requires security controls to access the information of each user of the system.
Efficient Searches
With high speed and direct access to e-mails, searches can be carried out very quickly and in real-time; It is no longer necessary to add indexes and add the information to the search registry that you want, now all the information is accessible in a simple and automatic way.