8 Steps To Follow To Deploy Your E-Commerce As A Trader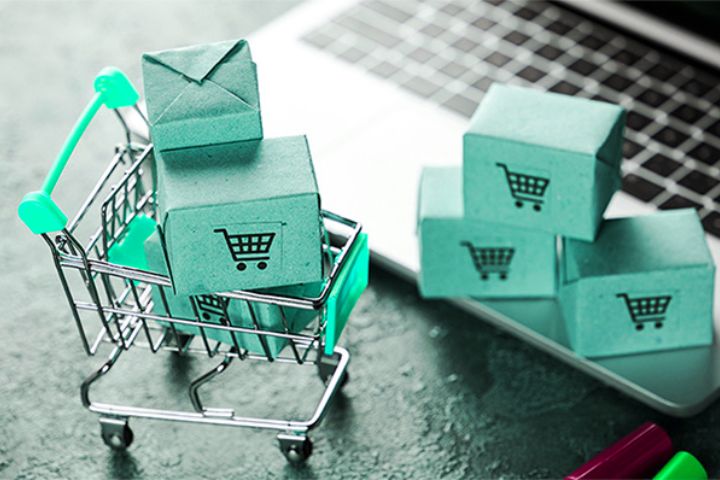 E-commerce As A Trader : The creation of an e-commerce site must be demystified in this period of health crisis. With the emergence of new challenges for traders , creating an e-commerce site is not only a solution, but a real tool inherent in the development of your business. 
Thus, to accompany you, this article presents the main parameters that you must measure before deploying your E-commerce as a trader site, from its launch to its holding over time.
8 Key Steps To Create Your E-commerce As A Trader Site
The success of your e-commerce site requires you to follow several fundamental steps. We give you 8 key steps to follow! The mistake of traders is to open a site in a hurry, in response to the current crisis. However, your digital storefront must be in the image of your store: up-to-date and attractive, to seduce potential customers…
Here are the 8 steps proposed to create your e-commerce site in trading.
Definition of objectives
Before creating your e-commerce site in trading, define the objective(s) you are aiming for:
Gain market share?

Provide a personalized service to your professional customers? (web portal, click and drive)

Attract the customer in store?

Gain visibility?

Attract a new clientele B to C?

Test the online sale of a targeted range of products?

Also set goals in terms of turnover and define the budget you are willing to allocate to gain visibility on the web.
Definition of the Project Team
The creation of an e-commerce site is a project in its own right. Like any project, this needs to be managed. However, who says piloting says Project Manager and retro planning. It is not necessary to have 10 people to manage the project, nor to have a full-time person, it all depends on your structure and the project itself, but it is necessary to designate a person who will be responsible for this project. 
The Project Manager is a real conductor who coordinates, assists and develops your e-commerce site with the help of the service provider you have chosen. Designating one or more people responsible for steering the project is the key to success.
Audit of the existing
The service provider you have chosen must carry out an audit of the existing one with you. The latter takes the form of a questionnaire or a checklist of all the objectives you want to cover with the opening of your website. We check as well as from an ERP and organizational point of view that you have all the keys in hand to launch you serenely. 
It makes it possible to draw the main lines of the characteristics of the project: targets, single or multi sites, inventory management, logistics, delivery, settlement, customer relations, commercial animation, etc.
Enrichment of the article database
Before you start, make sure your database and inventory is perfectly organized. It must be readable, up-to-date and in line with the target you are targeting. We estimate that it takes between 3 to 4 months maximum to deploy an e-commerce site with an enriched and up-to-date database!
Catalog definition
Your online catalog is a reflection of your e-commerce strategy. Now that you have defined your goals, you are able to define the catalog of products that you want to expose on the web.
We are now entering the construction phase of the "web catalog" which will evolve over the months. The idea is not to put online your entire product catalog but to define the products adapted to this sales channel and in line with your objectives.
Some of our customers decide to put online only the products in stock in order to display a reliable real-time stock. While others decide to test the sale of a particular range of products.
Either way, your "web catalog" should be clear, up-to-date and perfectly well organized for successful browsing.
Preparation of the environment
Before launching your website, you must go through pre-production, i.e. the test website in order to detect potential areas for improvement. Many strategic choices are to be discussed with your Web Project Manager: mail server, domain name, online payment solution, delivery method, enrichment of the custom catalog, modeling (color of the theme and your logo), before the final validation. Of course, your service provider must accompany you in these choices.
Start-up and communication
You have created your e-commerce as a trader site, it has passed the pre-production test and it is finally online! However the project is not finished, on the contrary, everything starts here. Now you need to make this new order channel known to your customers and future customers.
We are entering the communication phase and you must use all the channels that are at your disposal to make your e-commerce site known: newsletter, POS in the store, social networks, your sales force or more broadly your teams, and. For more success, it is possible to budget campaigns to gain visibility on different social networks. It's up to you to define them according to your core target, your revenue objectives, etc.
Animation and accommodation
Creating your e-commerce site is only the first big step. You must animate it through time by offering unique or seasonal experiences: sales, promotions, etc. by communicating through a worked newsletter.
Creating an e-commerce site is not everything. If the site is not animated, it is like a closed self-service. It will not give a result and on the contrary, with time, it will return a negative image and freeze in time.
In addition, when you decide to create an e-commerce site, it is important to choose the host well, in order to secure it and guarantee its availability. Many providers exist on the market. However, if your IT provider offers you this service, opt for this solution, it will be easier for you to subcontract this service to a professional you know and who has the appropriate hardware infrastructure and technical skills.
Bonus: SEO
Think big? Do you want to become a reference in your region?
If you are thinking of creating a website in a BtoC setting, we encourage you to discover the world of SEO. You don't need a big budget to make a quality website and finish first in search results. Do not hesitate to ask an SEO professional who will give you good practices and advice to optimize your natural referencing.
Conclusion
As you will have understood, the creation of an e-commerce site in the trade requires a certain organization, respecting the procedure to follow, you ensure the success of your project.