Complete Guide To Launch Your Advertising Campaigns On Twitter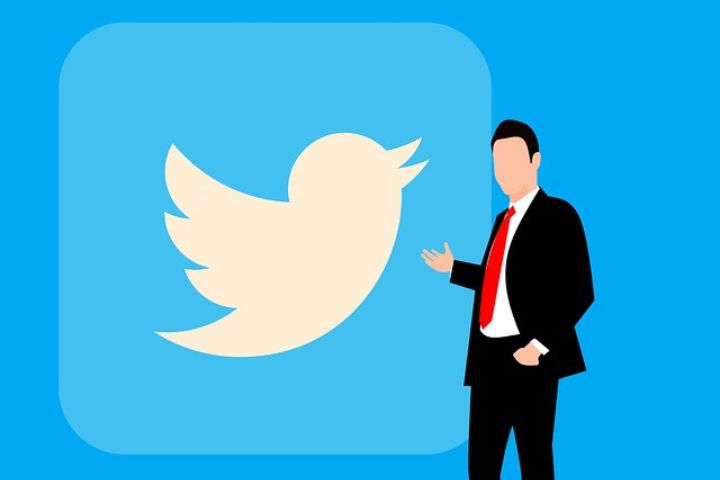 Advertising Campaigns On Twitter : Whether you want to optimize your site's conversion rate, generate more revenue, or improve your brand image, advertising on Twitter is an increasingly interesting channel to tap into. In recent years, Twitter has become a preferred channel for online advertising. Whether you are in a perspective of acquisition, conversion or reputation, the Twitter option is to be considered. In this article, we explain what is the point of advertising on Twitter, how it works and how to succeed in your advertising campaigns.
Twitter, An Increasingly Effective Lever For Advertising
Twitter is a channel increasingly used by brands to develop their audience and take care of their image. If more and more companies have taken the plunge and advertise on Twitter, it's for a simple reason: it works! According to Twitter, users of the social network buy online on average 6.9 times a month, compared to 4.3 times a month for other internet users. This benefits both large companies and small and medium-sized ones. Indeed, no less than 60% of respondents say they have made purchases from an SME after following it on Twitter.
Beyond direct conversion metrics, Twitter seems to play an important role throughout the conversion funnel – and especially upstream. Nearly half (49%) of Twitter users believe that Twitter influenced them in their purchasing decisions (and 7% of them say they bought directly through Twitter). According to a study by Big Commerce, 17% of men surveyed said they had already bought something directly from a tweet read from their timeline.
We could align other figures, other statistics… The observation is obvious: advertising on Twitter is becoming an increasingly interesting opportunity. The volume and diversity of the blue bird audience, the depth of targeting options and the diversity of advertising formats available further increase this channel's interest in advertising.
If you're interested, we've also recently published a guide about Advertising on Facebook. It may be interesting to test both channels (Facebook and Twitter) for your online advertising campaigns. Check out our complete guide to launching and optimizing your advertising campaigns on Facebook.
Choose Your Goals For Your Twitter Ads
On Twitter, advertising campaigns are goal-based. When you start your Twitter campaign, you'll first be prompted to choose one of five goals:
Followers (get more followers on your Twitter account to expand your community).

Website clicks or conversions: to refer the user to your site (to buy something, sign up or just read an article).

Engagements with the tweet (get shares and develop the brand image).

App installs or engagements (get more downloads or interactions on your app)

Leads on Twitter (get leads by retrieving their email addresses).
It is based on the choice of purpose that Twitter itself will choose the most appropriate advertising format. This choice therefore determines the physiognomy of your advertising campaign. So the first step is to define your goal: get more subscribers, more conversions, more customers, more audience, more downloads on your application, more leads?
Map Format For The "Application Installations" Purpose.
For traditional companies, small or medium-sized, it is the second objective that is generally the most relevant: website clicks or conversions. The advertising formats corresponding to this objective have the function of redirecting Twitter users to your website (showcase site or e-commerce site). In general, the edition of promotional "cards" presupposes the definition of three main elements: a text, an image, a call-to-action. These three elements are fully customizable, in compliance with Twitter-specific format rules (116 characters maximum, PNG or JPEG format for images, etc.). Creating an ad on Twitter is honestly a breeze – so there's no point in dwelling too much on it. To get a visual idea of all the possible formats of advertising cards on Twitter and a summary of the publishing rules, we invite you to read this official article.
Optimize The Budget Of Your Twitter Advertising Campaigns
The operation of Twitter's model is completely different from that used for advertising on Google (Google AdWords) or Facebook (Facebook Ads). Google's business model is CPC – cost per click. Facebook's is based on audience engagement (likes, shares, comments, etc.). On Twitter, you only pay when the goal is reached. For example, if you choose the "Leads on Twitter" goal, you only pay when you retrieve an email address. If the goal is "App Installs," you only pay when the user clicks on the ad and lands on the download page. In other words, Twitter uses a pay-for-performance model.
Advertising on Twitter isn't just about creating an ad, running it and moving on. Twitter is a social network. An advertising strategy that chooses Twitter as a channel must take into account the specificity of this channel. You have to adapt to the way Twitter works and the spirit. This involves working on the text of your ads, on the images chosen, on the type of actions you expect from users. Above all, advertising on Twitter also means doing "communication". The two are inseparable. So you have to try to create interactions, a dialogue, to create exchanges with the people who will see your Twitter ads.
Here are some tips to improve your Twitter ads and optimize your campaign budget:
Keep it simple

. You only have very few characters at your disposal, so be direct and impactful. The shorter your message, the better. Several studies have shown that the most popular tweets are always the shortest tweets. Try aiming for 100 characters.

Integrate media content

. A picture is often better than long speeches. On Twitter, it's obvious. Again, all the statistics show this. Adding an image, GIF, or other media content will increase engagement on your ads.

Be accessible and "humane".

On Twitter as on other social networks, users interact more easily when they are explicitly invited to do so and proven (in the way the description is formulated) that there is indeed a human behind the screen. Write personalized ads, with a touch of humor if possible. Basically, 80% of your tweet should focus on exchanging and creating a dialogue, and only 20% on presenting your product or promotion.

Participate in the exchanges

. When users mention you in a tweet (with the "@"), react by replying or retweeting. This is how you will be able to increase the engagement of your community. Also pay attention to "#" trends on Twitter and look to incorporate these trends or news items into your posts when possible.

Analyze your statistics

. Feel free to make regular changes to the way you design your Twitter ads. Each time, analyze the results to identify the format that converts the most. Applying general best practices is not enough: you must also proceed experimentally and move forward through trial and error.
By applying these tips, you will be able to improve the effectiveness of your ads on Twitter, and therefore the ROI of your campaigns.
Strategies To Adapt According To Your Sector Of Activity
Until now, our advice and remarks have been about advertising on Twitter in general – regardless of the advertiser profile. However, the way advertising or marketing is done on Twitter varies depending on the sector of activity. But before we get back to this point, a word from the profile of the average use of Twitter. It is indeed very important to know who you are talking to using this channel. On average, the Twitter user is more educated than the Facebook or Pinterest user – to name a few. Twitter is also the most used social network in a professional setting. We use Twitter as much for personal use as for professional use (in journalism it's very clear). You should always have this in mind when formalizing your advertising strategy on Twitter.
To return to the important question of industries: a study conducted by Twitter (in partnership with Millward Brown and Crimson Hexagon) provides a much more accurate knowledge of Twitter users' behavior towards advertising sector by sector. Shopping remains one of the favorite pastimes of Twitter users: it is an observation that runs through this entire study. On the other hand, the place of Twitter ads in the buying process is different depending on the industry. Hence the importance for each company to adapt its discourse and strategy according to the sector of activity that is its own. The study focused on 5 sectors of activity: mass distribution, electronics, ready-to-wear, furniture and grocery/pharmacy. Here's what comes out of it.
Advertising on Twitter: the retail sector
In mass distribution, the goal of Twitter ads is to maintain or increase its market share, highlighting the company's reputation and the quality of customer service. Large retail companies are less interested in directly improving their sales – by offering sponsored products to buy on the internet – than in giving them a good image. Advertisements are therefore very early in the purchase process. This tweet from Carrefour is a concrete example illustrating this advertising strategy:
Advertising on Twitter: the electronics sector
In the electronics industry, Twitter ads typically contain product promotions. Promotions are often enticing. It is, in fact, to create a phenomenon of buzz and to arouse a lot of sharing. Very often, electronics companies also invite their customers to share images of the products purchased on Twitter once the products are installed in their homes. Here is an example with Boulanger:
Advertising on Twitter: the ready-to-wear
In the ready-to-wear industry, promoted tweets almost always contain promotions or other forms of incentives. Tweets contain images showcasing the product at its best to create more engagement. The goal is to bring Twitter users to the brand's website to buy. If we go back to the classification of objectives, it is the second objective that is most used in this sector ("website clicks or conversions"). Here's an example with Asos:
Advertising on Twitter: furnishings / interior design
Twitter ads presented in the form of suggestions are in the spotlight in this industry. Most of the time, ads incorporate visuals that highlight and contextualize the products marketed. It is therefore both a question of giving ideas to users (or giving tips) and of presenting in its best light the products marketed by the brand. In a word, it's about generating interest in the goal of converting.