Target Audience: What It Is And Differences With Ideal Customer And Buyer Persona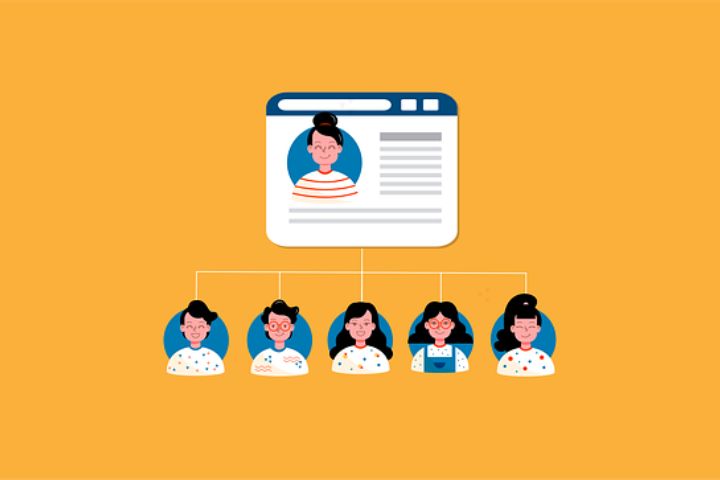 Target Audience : Even highly successful companies and brands around the world must think about a target audience. They may be very popular, but your project focuses on the characteristics shared by the people who make up your group of customers and potential leads.
Develop Buyer Personas For Your Company's Inbound Strategy
How do you reach your target audience and why is it so important? This article will help you get to know it, so you can ensure that your marketing efforts are targeted at the right people.
What Is A Target Audience?
The target audience is the definition that a company or business gives to a group of people, according to certain sociodemographic characteristics, which indicate it as interested in its solutions, products or services and, therefore, more likely to become a customer.
Among the relevant data to define the target audience are:
place of residence

age

purchasing power

profession or occupation

studies

gender identity
These and other factors help narrow down the market for your business. That means that thanks to a study you can narrow down the aspects that will help you create better marketing efforts, because the message you create responds to the particular interests of a group of people that is distinguished from other groups.
However, a target audience is not so specialized because, at the end of the day, it defines market segments. If you ever hear someone talk about "target audience" and "buyer persona" interchangeably, there is a confusion of concepts.
Differences Between Target Audience, Ideal Customer And Buyer Persona
Target audience
As we already mentioned, it is the most generic concept because it encompasses a group of people. It is the starting point to start customizing your marketing strategy and the first step to better understand who you are going to sell your products or services to.
For example, a target audience could be one that consumes in the branches of a supermarket chain, which includes a large group of people who share certain characteristics, such as the country in which they reside, a minimum socioeconomic level that allows them to acquire items in that place and certain interests that will lead them to look for some brands or products that are sold there.
Ideal customer
It is another step towards the personalization of your strategies. The ideal customer is the person who has specific needs and problems that you can solve, without a doubt. In addition, it identifies with the ideals that your brand transmits, consumes regularly in your store and can even become the ambassador you need to attract more people. That is, it is the customer of your dreams, the one you imagine every time you create products and new communication and sales actions.
If we continue with the example of a supermarket chain, the ideal customer would show specific characteristics such as age, the products he is looking for, the credit cards he prefers to use, cultural and social conditions that lead him to choose those stores instead of the competition, etc.
Buyer persona
The buyer persona is the deepest stage of personalization. Not only does it have characteristics of your target audience (an extensive group of people) and your ideal customer (who only exists in your imagination); but, according to interactions, you have researched and understood it so well that you can already know its explicit profile (age, sex, ethnicity, location, preferences, values), its needs at the present time and the particular challenges that it will overcome thanks to your solutions.
The example of the buyer persona of the supermarket chain is not necessarily one, but represents real cases of customers who buy on a regular basis. For example, the buyer who goes to a branch near a university will buy more fast food, electronic devices and stationery. 
Perhaps in another branch, near a purely residential area, the most purchased objects are household goods and cleaning supplies. Each buyer persona is defined in detail, assigning him a name that identifies him and a unique image.
As you can see, having a target audience is important to create buyer personas for your company or business. Therefore, below we mention some useful tips to define it efficiently.