Top 8 Solutions For Remote Control Of A PC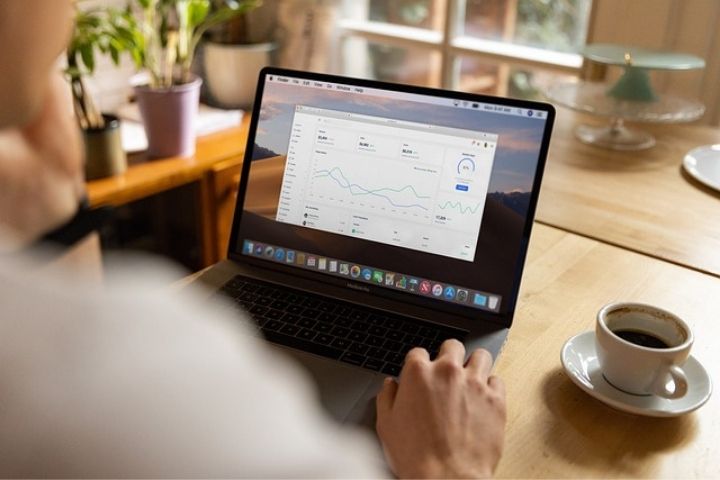 Remote Control : Solutions for taking control remotely from a PC can be very useful. In several types of situations, it is sometimes essential to access a computer remotely to manipulate it. Controlling a computer remotely is very practical for getting repairs, accessing forgotten files on another computer, providing customer support, when traveling without your PC, etc.
This feature has been built into Windows since Windows 2000 and is known as Remote Desktop Connection . With just a few clicks, you can activate it on Windows 7 or even Windows 10.
There are also easy-to-access and effective tools and software for remote control of a PC. We have put together the top 08 PC remote control solutions for you .
Top 8 Solutions For Remote Control Of A PC
PC remote control solutions are very often answers to your needs:
Computer troubleshooting when you are not physically on site

Provide remote training for software or a tool specific to your company or activity

Manage a computer park..
The reasons for requesting the remote control of a PC are multiple , hence the importance of knowing the best tools in this area.
TeamViewer
TeamViewer is undoubtedly a reference in the field of remote control . Simple and easy to use, it adapts to all the tasks you want to perform.
TeamViewer's Quick support function allows you to do remote administration or online conferences.
Is TeamViewer free? Only for individuals who make basic use of it. If you are a company, a subscription ranging from $ 9.90 to $ 124 is required.
Note that the TeamViewer tool continues to improve through its many updates. This promises new and very interesting features!
RealVNC
RealVNC is one of the most famous remote control software. It is based on the VNC (Virtual Network Computing) protocol and APIs to establish a remote connection and offer good performance.
RealVNC is able to take control and manipulate PCs that are not turned on if they have an Intel Core vPro processor.
Here's how to install, configure and use it:
It operates on all Windows, Linux, Raspberry Pi, Solaris, macOS, iOS, Android systems.
AnyDesk
AnyDesk is the software designed par excellence for remote control , it facilitates remote support of users and applications. It is a lightweight tool that works as device support on any system, macOS, Windows, FreeBSD, Linux, Raspberry Pi, Chrome OS or Android.
The great simplicity of AnyDesk can in some cases be a disadvantage, criminals can use it to access your personal information. To avoid such a mishap, download AnyDesk from the company's website and not from various stores on the web.
Chrome Remote Desktop
Chrome Remote is a browser extension made by Google . Fast, simple and easy to use, Chrome Google Desktop allows two users who have a Google Account to troubleshoot remotely and easily access their files and applications. Just connect the two devices with a 12-digit code .
However, it is preferable to have a recent version of Chrome in order to avoid errors and chronic malfunctions. Although limited in features, Chrome Remote compensates with its large ecosystem of Google products.
Chrome Remote Desktop is totally free!
Windows Quick Support
Quick Support is a Windows 10 native application, it is certainly the most accessible remote PC control tool. This requires that both connected computers are on Windows 10. Quick Support allows users of the latest Windows operating system to help each other.
Although easy to use , Quick Assist lacks several features. It simply allows remote troubleshooting because it does not have an unattended mode.
Quick Support is totally free!
Zoho Assist
Usable on IOS and Android mobiles, Zoho assist is an ultra-complete PC solution hosted on the Cloud. This software is very popular with professionals, it allows you to carry out remote checks for troubleshooting missions.
Zoho Assist is also indicated for the management of a computer park, from users to machines. Through its captivating interface, Zoho Assist has an unattended access program to facilitate telework.
Available for Linux, Windows, PC to PC and PC to mobile access session and vice versa, Chrome OS, Android and IOS…
Zoho assist is a paid solution dedicated to professionals .
SupRemo
SupRemo is an Italian utility which was greatly inspired by TeamViewer which remains today the benchmark for remote control of PCs and others. The interface and features offered by SupRemo are similar to those of TeamReview.
However, SupRemo offers the particularity of assisting a loved one remotely and taking control of their PC with just one click. It is an easy to use tool and perfect for computer beginners.
Compatible with Windows, Linux, Android, IOS, macOS, SupRemo allows a computer and a mobile to take control of another PC . This is a solution generally chosen by professionals.
SupRemo is available in a free version , but also in a paid version for more features.
LogMeIn pro
LogMeIn Pro is a PC remote control utility perfectly suited to teleworking and therefore, to professionals. Its particularity is to have a password manager and a large storage space with a capacity of TB.
LogMeIn Pro allows you to remotely and securely access your Windows and Mac PC from any computer. You can use it from an internet browser and even on Android IOS mobile.
Designed for professionals, LogMeIn Pro is chargeable and guarantees you fast and efficient remote control.
By way of conclusion, we can say that the offer of remote PC control solutions is vast and constantly evolving. Free for private use and paid for for professional use, they offer you features that are always more suited to your needs.
The remote control tools of a PC are certainly essential for certain professional missions. They make your life easier!
Also Read : Antivirus