What Are The Advantages Of Kinetic Email?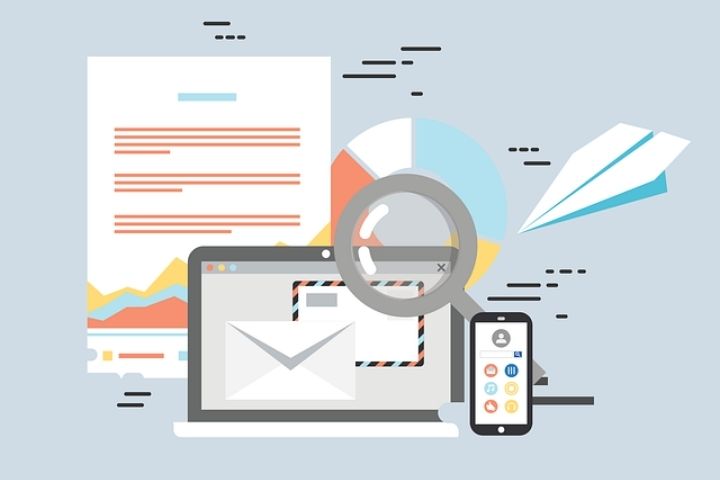 Email marketing is one of those tools that never go out of fashion, despite having long among us. Its bomb-proof effectiveness is due to the ability to reinvent itself over and over again, as technological possibilities expand. And is that unlike other marketing techniques that are becoming outdated, such as cold door calls, emails never cease to surprise us.
The kinetic email is nothing other than the new revolution in email marketing, a technology that multiplies what we thought possible with a simple email
What Is The Kinetic Email?
Kinetic emails are emails designed to offer users a visual and interactive experience within their own inbox. To achieve this, they take advantage of the latest programming devices and techniques.
In short, what we have is the experience of an interactive web page within the email itself. The possibilities are very wide: pop-up buttons, interactive areas, image galleries, searches, carts to add orders directly to the email …
With the release of the iPhone, more and more email clients began to support HTML5 and CSS3, making it possible to create advanced, mobile-friendly layouts. Today, kinetic emails work with Yahoo Mail, Gmail, Outlook 2003, Outlook.com, AOL, iPad, and some Android clients.
It is estimated that currently 40% of users are prepared to view kinetic emails on their devices. This is a very relevant percentage and it will undoubtedly increase in the future, but we cannot forget that for the majority these emails are still "invisible". Rather than let that stop you, my recommendation is that you create a "version B" of the campaign without kinetic elements so that it can be seen on all devices.
Types Of Kinetic Email
Within the universe of kinetic email, there are many options that we had not previously considered possible for this format. For simplicity, a classification is usually used that divides these emails into three categories, depending on the type and degree of interaction
Simple.
The most basic type of kinetic emails (and which can be seen on a greater number of devices today) is the one that uses animations and transitions with CSS to highlight the most important content of the email.
For example, we can see emails with image galleries that scroll automatically to show different content. In short, it is a more attractive and innovative way of presenting the information.
Interactive.
These emails have additional elements that respond to user actions. For example, we can find elements that change when hovering over the mouse, navigation buttons, or menus. The user experience can be different for each user based on their decisions, instead of being passive.
Kinetic Effects.
Finally, we have the next level of interactivity. Emails that include animations that are activated by hovering and details specially designed to focus the user's attention on different elements. Given the novelty of this format, it is a good idea to create experiences that guide the user through the steps to follow
Advantages Of Kinetic Email
It is more attractive to the consumer. Plain text and image emails are "business as usual" and lack of novelty can lead to wear and tear. With kinetic email, we manage to surprise the user, regain their attention, and stimulate brand recall.
It Increases the interaction and results of email marketing. According to a study by Experian, unique opens and click-through rates improved respectively by 18% and 10% with kinetic emails. Interactive content encourages users to click, and new layouts mean you spend less time scrolling the screen for content that interests you.
It multiplies the creative possibilities. For designers, kinetic email presents endless new possibilities to play with. Users are no longer mere recipients of content, but an interactive dialogue with the brand can be established. It's the perfect opportunity to explore new creative ideas and find new ways to tell your brand story.