Turn Your Home Into Smart Home Using Samsung SmartThings Security Kit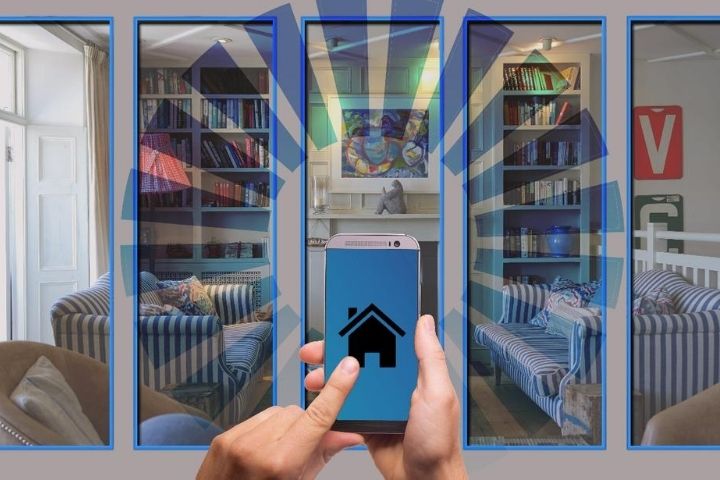 With this easy-to-install Samsung SmartThings security kit, we can provide your home with a simple, but effective, surveillance system. We are witnessing many elements of our home includes an Internet connection, not only to be controlled remotely but also to be integrated into more complex systems capable of controlling and managing each other.
Samsung has been working on a system capable of encompassing most of the currently connected devices and, what is more interesting, also future ones. That system is the well-known "SmartThings"
How Does SmartThings Work?
SmartThings is a system developed by Samsung that provides us with a very simple way, from the user's point of view, to gather in the same application a multitude of elements connected to our Wifi network
The only requirement is that these devices "understand" the system, something that currently seems more than widespread. We find brands that integrate as important and well-known as Philips, Ikea, Bose, Sonos, TP-Link, etc., and of course, Samsung itself.
Through the SmartThings application for mobile devices, available for both iPhone and Android, we can detect and install a multitude of types of elements, such as light bulbs, plugs, cameras, TVs, electrical appliances, locks, etc.
The Samsung Security Kit
The kit we are discussing consists of a switchboard or Hub to which we link a series of devices related to home security. We can include in the set motion sensors, open door or window, cameras, humidity sensors, etc.
Available both in specialized stores and on Amazon, you can buy as many devices as you want separately. The switchboard, by itself, lacks specific functions.
For example, and to get an idea of ​​their prices, we will add some links to the Amazon store where you can learn more about the switchboard, the motion detector, the open door, the humidity sensor or the camera.
Through this SmartThings application, everything is installed in the simplest way, the status of all of them is monitored remotely and notifications are received on the phone as soon as automatic or programmed alerts are detected by us.
How To Install?
We must install the SmartThings application on our mobile device and register with our username and password if we have not done so already.
We will connect our control unit to the electrical current through the supplied power supply. It is not necessary to connect it by cable to our router, it joins our Wifi network without the need for cables. However, it also allows that connection if we choose it.
Afterward, we must make sure that the phone is connected to the same Wi-Fi network (it does not accept 5g networks ). We open the application and click on the "+" icon to add a new Device.
We will click on Samsung and then on the type of device we want to install. In this case, we will choose the Wifi / Central unit section and finally, our Hub model.
A wizard will start to guide us through the installation. We will have to grant permissions, write the password of our Wifi, scan the QR code of the device, and configure some more details. Finally, our Hub or switchboard assigned to the room we have chosen will appear on the main screen
Later we will follow the same process for each of the accessories of the kit that we are going to install. We will press the "+" sign and look for the item in the list of devices.
For example, for the open door detector, we will choose the "Multi-function sensor" and then the specific model that shows the most similar icon.
Finally, after repeating the installation process for each element, we will find that our home in SmartTings appears with all of them.
Configuration Of Samsung SmartThings
The true potential of Samsung SmatThings appears when we do a little research on all the possibilities it offers to configure the installed items.
We cannot delve into all of them, it is impossible because they are innumerable, in addition to depending on the accessories installed.
In our case, having installed only three elements related to the security of the home, we can create alerts and functions of all kinds related to the variables that these devices provide us.
In summary, we can get the most out of this security kit simply by using the Automatic action section.
For example, instructs you that if no one is at home and motion is detected, then it sends a notification to us and any family members we have included. The system detects the presence of people belonging to the home by detecting their phones.
But let's not forget that SmartThings has enormous potential by including other connected devices. In addition, we can also integrate it with both Amazon's Alexa and the Google Assistant.