What Are The Best Apps For Book Lovers?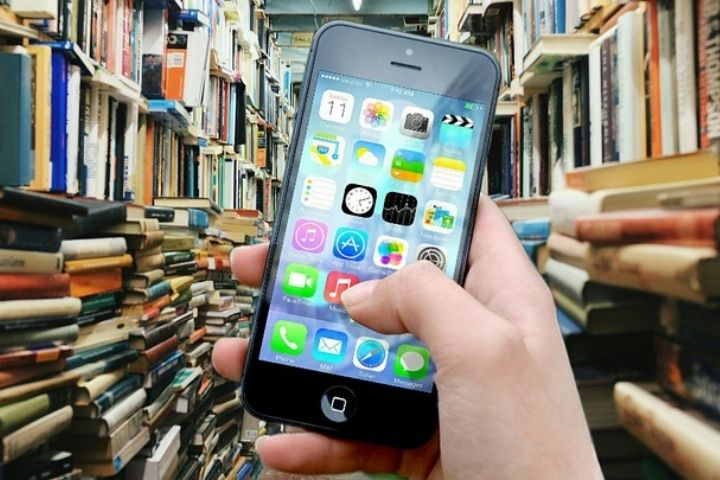 The larger size of today's smartphones or tablets also makes reading books more comfortable and makes buying an e-book reader. Many times, we bet on the mobile phone or the tablet to read everything we can think of anywhere.
In this article, you will find the best apps for book lovers. You can read as many books as you want. You can also read your favourite magazines from these applications. 
Best Apps For Book Lovers
Google Play Books
Google has applications and services for almost everything and books were not going to be an exception. Google Play Books is the Mountain View application to download books to your mobile phone or tablet. It is a store where you will find paid books but also free books that you can download and read from the application itself.
It is a free application. You will not have to pay a monthly subscription but you can buy the books individually and not only does it have written books but you also have audiobooks that you can listen to anytime, anywhere.
Wattpad
Wattpad allows you to also read millions of stories on the Internet. Here, new writers can share their creations, so that they can later be read and discussed with other users. As you can see, it has a social component that other apps for readers do not have, since your personal profile would function as a kind of social network. You can also read classics. Wattpad allows anyone to share stories of all kinds, articles or stories. You can post the stories or comment or vote for other stories
The application can be used from iOS, Android or from the service website. You can read the stories offline.
Goodreads
Goodreads is one of the best apps for book lovers.
Goodreads is one of the best applications that you can have on your mobile phone or tablet if you like books. You can register the books you have and your entire library, but you can also find new books thanks to recommendations based on what you have read.
It also allows you to share opinions with other readers or to make reviews and ratings of the books you have read. In general, if you want a complete application about books and reading, this is a great option.
Comicrack
Comicrack is for the comic book lovers. It is the best application to read electronic comics in different formats. In it, you can assign a follow-up of what you see, assign different touch gestures on the screen that correspond to different actions, as well as synchronize your library remotely. It will be an ideal application for comic lovers
Audible
Audible is another best app for book lovers. Audible is for those who want to be read. It is an application developed by Amazon, which is perfect for those who, instead of reading, like to listen to stories. It is the largest storytelling support you can find on the Internet and is available for all platforms. The app already has more than 200,000 titles in different languages. The additional feature in this application is, it has a navigator for chapters and bookmarks and has a rest mode, as well as a reading speed regulator. Different languages. In addition, it has a navigator for chapters and bookmarks and has a rest mode, as well as a reading speed regulator.
Scribd
Scribd is also known as a digital library as it contains millions of books. Scribd is one of the most popular digital libraries, with millions of books at your disposal. In addition, here you have the option to upload your own content to share it or simply to save it on the Internet. You can use the free version or, in this case, there is also a payment option with a monthly subscription model, with which you can download three books and one audiobook every 30 days.
The app works as a book reader, and in it, you can find reviews, as well as catalogue the books that you download even offline.
As you can see, you have a wide variety of app options for readers and book lovers, which also have different features, so you can use one or more that suit your needs. With them, you can read, find book recommendations and reviews, enter communities of readers with the same likes, download books, listen to books. You can also organize your own digital library
These are some of the best apps for book lovers.