What Are The Tricks To Charge Your Mobile Faster?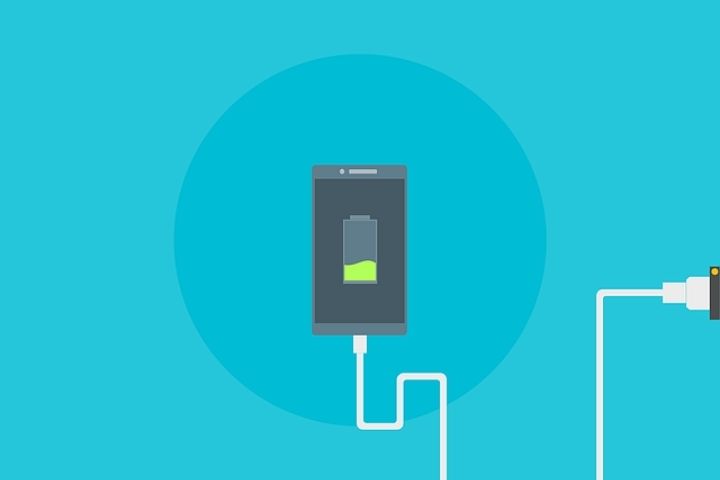 In this article, we are going to discuss about the best ways to charge mobile faster.
Charging our mobile faster is something that we would all like to do, so that we do not have to wait. Sometimes when we are in a hurry we want our mobile to get charged before leaving home. Of course it is true that you can use a portable battery, but sometimes it is uncomfortable to carry where ever you go
So, today we bring you some of the tricks to charge your mobile faster as some of us have little time. If you feel like your charger is taking much time to charge, it is better to buy Fast Charger that are available on Market.
What If Charger Is Plugged To The Power?
The most efficient method to charge our mobile is to charge it plugged into the electrical current. Although our terminals offer the possibility of being charged through the USB port of the computer or through an external battery, the truth is that these two methods are much slower than if we use the power plug and its charger.
Is It Really Necessary To Turn Off The Mobile While Charging?
You can turn it off while charging . You may find it very difficult to disconnect from your smartphone but trust me, turning off your device can reduce charging time.
The reason? Although you may not know it, some of your mobile applications remain active as long as the device is on, so if you turn it off, it will only work to charge the battery and it will do it much faster.
You must make sure that the charger you use is in good condition and it is always recommended that to use official charger of your device . Relying on unofficial chargers may lead to problems with short circuits, overloads or worse …
If you have a next-generation smartphone it may have fast charging , something that you should definitely take advantage of, since it can charge up to 75% of the battery in 30 minutes, useful right? But you need to have a charger compatible with this technology.
How To Save Battery?
Whether you are Android or IOs user, one thing is clear: "the battery does not doubt forever" and neither does everything we would like.
Here are some tips to save battery life.
Remove The Back Case From The Mobile
If we want our mobile to charge as quickly as possible, it is better to remove the back cover while charging. Although it may not seem like it, the case can influence the charging of the mobile since, having it placed together with the load, causes the temperature of the mobile to increase, which causes the charging to be slower. The colder the terminal is before starting to load, the faster it will load , keep that in mind.
Keep Your Device Updated
Even if you are reluctant to update it because you think there will be more errors than the advantages that the new version will bring you, you should know that the update improves autonomy and corrects errors that may be consuming your battery. So go ahead, update whenever you have a notice!
Turn Off Automatic Downloads
It is better that the apps are installed or updated whenever you want, not automatically. To modify this, you must go to Settings> iTunes & App Store (for iOS) and Settings> Play Store (Android)
Turn Off The Location
Most of the apps ask us to activate the location to offer a better and detailed service, but this consumes a lot of battery. Limit this option to those that really interest you, or you can even choose to have it only activated when using the app, since for many others it is useless. You can turn it off by going to Settings> Privacy> Location.
Limit Notifications
As with location, apps that continually notify you do two things: they keep updating at all times, and your screen turns on often to alert you to the notification. You can also manage this as you like in Settings> notifications
Battery Saving Mode
The battery saving mode by itself when activated, disables several of the aforementioned options, such as automatic downloads, updating applications in the background, checking email, etc. to give better autonomy. You can activate it in Settings> battery> battery saving mode
Reduce Blocking Time
To prevent the screen from being on longer than necessary, you can modify the time it takes for your device to turn off. To do so, Settings> Display and Brightness> Automatic lock.
Keep Mobile Away From Extreme Temperatures
The ambient temperature is important when we go to charge the mobile. Especially in times of summer , we must avoid by all means stop charging the mobile so that it is exposed to the sun in the hottest hours of the day Due to this it charges slower, and also gets too hot and it can even go against its life.
Manual Brightness
The brightness is one of the things that consumes the most battery of the devices, so you can modify it manually instead of using the automatic mode and thus save battery when you need it most. You can find it in Settings> Display and Brightness.
What Are The Apps That Drains Your Battery Faster?
You have an endless list of apps on your smartphone and you haven't stopped to think how much mobile battery is consuming you or which ones are consuming more. we'll discover how to find out and thus save battery life, but don't worry, it's very simple.
You have to go to Settings / Power management (or Battery) / Power consumption of the application . In this way you will be able to know how much battery each application installed on your mobile consumes you.
In case your device does not have this option, you can go to Settings / Power management (or Battery) / Battery use.
If you want to avoid excessive consumption of your mobile battery once you know the apps that spend the most, you can access Settings / Applications , enter the application and clear cache data or force stop, which is the best solution.