What Processors Are Compatible With Windows 11?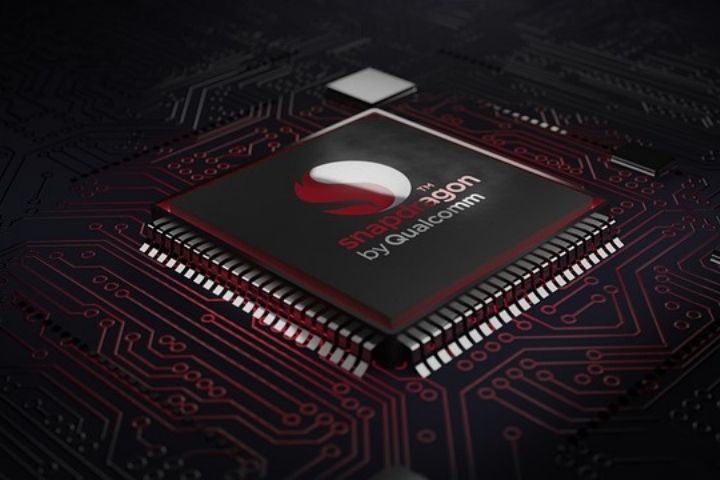 The Windows 11 operating system (OS) is massively reaching users. At least, to those computers with compatible processors, something that is given by the presence or not of these hardware components 'necessary to deploy all their repertoire of skills in sections such as performance or security. In any case, we must remember that it is possible to install this OS on non-compatible systems from the ISO that we can download from Microsoft.
Despite being a direct evolution of its predecessor, Windows 11 comes with technologies that make it very different in practice. These differences, as time goes by, will be consolidated in the equipment in which specific hardware elements are used. This is what happens with TPM chips, with NVMe SSDs, with processors that integrate hybrid architectures or with more advanced technologies such as the recently announced Snapdragon 8cx Gen3.
Supported Processors
The list of processors compatible with Windows 11 can be consulted on the official website of Microsoft. As you can see, we essentially have Intel elements from the eighth generation and AMD Ryzen from those with Zen+ cores. In the case of Qualcomm processors, the list is much smaller. Remember that Microsoft works exclusively with this company to develop Always Connected computers with Windows 11 operating system on ARM.
Intel CPU: Windows 11 And The Thread Director
With Intel 12th Gen Alder Lake processors comes a new way to organize cores. This manufacturer integrates two types of cores in these chips: the high-performance P's and the efficiency E's. To make this architecture work optimally, Intel has added the thread director to its processors.
This element accounts for the state of the cores, whether they are 'busy' or free, or at what speed they are running. In coherence with this, in Windows 11 Microsoft has added a component, the scheduler or task scheduler, which is able to 'talk' to the thread director to assign the execution processes of the applications to the cores in an optimal way to maximize performance and efficiency. So, if we have a laptop or desktop computer with an Alder Lake processor, your thing is to install Windows 11, if it is not already installed.
In addition, with the new Microsoft OS Intel allows you to use Bridge technology, which enables the native execution of Android ARM applications on x86 processors. AMD and Qualcomm already allow the execution of these apps without complex code translation processes, while in Windows 11 it is possible (in some development versions) to run ARM elements of Android, and in the near future it will be enabled for all versions.
AMD, on the path to seamless compatibility
In the case of AMD, its processors use a 'traditional' technology, without cores of different classes. That means the scheduler doesn't have to discriminate between different types of cores. Anyway, this company has been experiencing some irregularities since Windows 11 was presented in society.
First were the performance problems, which have already been solved. Now we have micro-stops due to incorrect operation in relation to the TPM integrated in the firmware or fTPM. If it is enabled in the BIOS, we will experience these interruptions. For now, the first step, pending the arrival of the solutions in May 2022, will be to disable fTPM, or install a secure cryptoprocessor TPM hardware, or dTPM in the case of desktop computers. In practice, we don't necessarily have to be affected by these intermittencies in a meaningful way, but they can manifest themselves in ways like the one in this video:
Qualcomm: Towards connected mobility
Windows 11 can also run on different processors than Intel and AMD's x86. Specifically, ARM is the operating system used in Always Connected computers with Qualcomm Snapdragon processors, whose most recent generation is the 8cx Gen 3, recently announced. The Lenovo ThinkPad X13s team unveiled at the recent Mobile World Congress 2022 is an example of a laptop with integrated 5G connectivity and state-of-the-art ARM architecture.
In this case, the advantages derived from having a system on a Qualcomm chip go through the 5G connectivity itself, as well as the integration of GPS also natively. Battery saving is another point in favor of Always Connected equipment. On the less positive side is the performance, which is one point behind that of the x86 computers of Intel and AMD.
Optimizing Windows 11
The close relationship between the processor and the operating system translates into the impact that some configuration options can have on the operation of our equipment. In Windows 11 we have some configuration options that we can tune to adjust the performance or efficiency to our liking.
Without going any further, in the path 'Configuration-System-Power Mode' we can change the relationship between energy efficiency, balance or maximum performance. For 12th generation Intel processors, the mode chosen here impacts the way the scheduler assigns processes to the processor cores.
We also have options to optimize the behavior of the games. Remember that Windows 11 integrates very well with different Microsoft platforms and services such as Microsoft 365 and Xbox. In this OS we can activate the option 'Game Mode' in the configuration options of Games to deactivate services and processes in the background, or optimize their behavior in window within the path 'System-Screen-Graphics'.