5 Things To Remember Doing After Writing Your Research Paper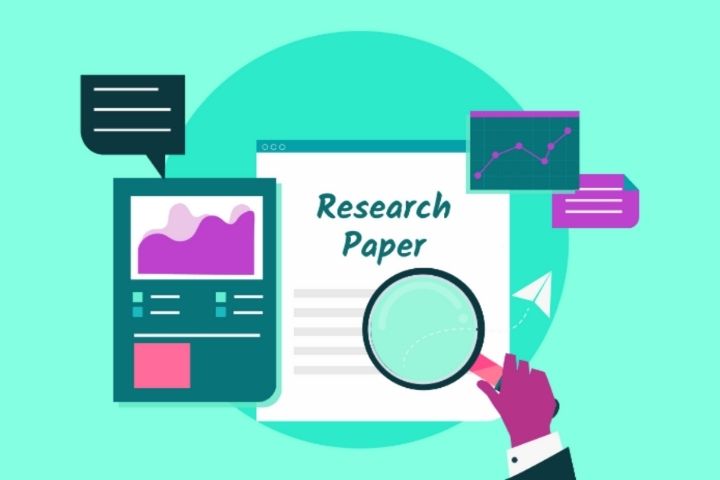 Writing a research paper for an academic requirement is a tedious process. You will need to deeply understand the topic that you have worked on. Aside from that, the overwhelming background research that you have to do before writing is time-consuming. There is a lot of outline and drafts that come before being able to write a compelling text.
But after this hard work and effort, it is attempting to wrap it up immediately and submit your work to your professor. It is one of the common mistakes that a student researcher tends to commit. Their frustration drives them to skip the things that they should be doing before submitting the final version of their research paper. If you want to know those final steps, keep on reading because we will list them all down below.
1. Put Page Numbers
One of the criteria that are being checked on a research paper is its organization. To be organized, it should have proper page numbers. Page numbers help the readers to feel organized while reading your work. It is one of the post-writing steps that was often forgotten. And as a result, the paper becomes unorganized and uneasy to read. If you feel that putting a page number will contribute to your stress in doing the research paper, do not worry because there are free online tools that can help you put on page numbers quickly and easily. One of those is GogoPDF. GogoPDF offers a free tool to add page numbers to PDF online without requiring any fee and subscriptions. This tool is perfect to be utilized by a student like you. Below are the steps on how to put page numbers on PDF using GogoPDF:
Choose your research paper from your device or Cloud-storage. You can also use the drag-and-drop feature to upload your file to the server.

Choose the pages where you want the page numbers.

Just wait for it to generate and download or share your file with others.
2. Put A Table of Contents
It is your responsibility as the author of that study to show organization in the contents of your manuscript. The page numbers we have mentioned above will be completely useless if there is no table of contents in the beginning part of your research paper. The table of contents should show the major parts of your research. It should also show the pages of the entire manuscript where it will be located. It will help the readers immediately see the sections of your paper in which they are interested in. This is important, especially if you do not want to piss your readers off trying to manually look for the sections of your paper that are relevant to them. Putting a table of contents with your initiative will also impress your professor. It is a big plus when you submit it well organized and with a well-defined table of contents.
3. Layout According To Given Standards
Some professors would give standards for layout and formatting. They will require you to follow certain styles like APA formatting. They will also indicate the kind of fonts, font sizes, justification, margin, spacing and so much more. Make sure to check your work from the beginning to its end, whether it is compliant with these standards. Some professors are meticulously checking this as part of their criteria for grading, so make sure to not mess this up.
4. Check The Pagination
After you have checked the layout and format of your research paper, it is now time to check whether the pagination that you have visualized before the research writing is followed. Make sure that you are compliant with the page limit that was given by your professor. Moreover, make sure to check whether the pages of your manuscript are polished. You do not want to submit a work where some pages are messed up. Some could even be messed up unintentionally when it is unwantedly edited. This is an important step to never miss out on, especially if your research paper is meant to be printed. You do not want to spend time and resources printing out an unpolished manuscript. Only to find out that you have to repeat the printing process because you forgot to check the pagination. So even if it may sound tiring or another miscellaneous work for you to accomplish, allot time for checking pages.
5. Put Watermarks
Last but not the least, if you want to protect your hard work from content theft, it is a great decision to put a watermark on it. This will certify that the particular research paper and all the ideas on it are yours. This is crucial because nowadays, there are a lot of unknown people out there who would attempt to get your work without your permission and upload it on the internet. They would even claim it as their own. So make sure to put a watermark on it so it will not be easily stolen. At your discretion, you can also put the logo of your institution or just a simple watermark of your surname. Same as putting page numbers, you can also use online tools to put watermarks on your research papers. 
In A Nutshell
There is a lot of time, effort, dedication, and hard work that goes into the creation of research papers. So before celebrating your accomplishment of finally being able to finish that paper, make sure that you have polished it before clicking that "submit button". Do not forget to put page numbers and a table of contents. You should also check your layout and pagination. As the last step, protect your hard-earned research paper from content theft by putting a watermark on it. Yes, there might be other miscellaneous works for you to accomplish after writing the entire manuscript. But if you do not forget to do these things, you will surely get a high grade from your professor. We hope this article helps you out. Good luck with your research paper.