GogoPDF: The Quickest Way To Unlock Your PDF In Just 3 Steps!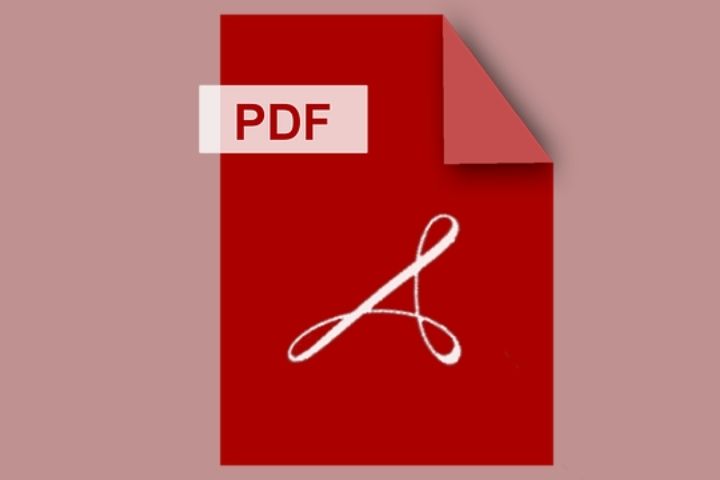 It is always good to protect files with passwords, especially if it contains private and sensitive information. We are assured that they are secure and only open to authorized people. But sometimes, we find it unnecessary for some files to have passwords, and it takes a lot of time and trouble to enter the password every time we open the file for viewing. And even worse, we stick with the hassle because we do not want to go through all the trouble of unlocking them. That is because you do not know about GogoPDF yet, a great site that will assist you in unlocking your password-protected PDF document.
GogoPDF is a website that provides PDF tools and services such as file organization, file viewing and editing, file optimization, e-signing, conversion, security, watermark stamping, and PDF decrypting. It is known for its reliability, convenience, and user-friendly features. Plus, it's free! You will never feel any sort of hassle with GogoPDF as they do all the work and produce the best quality output.
1. Upload PDF File To The Server
The first thing to do once you are on the GogoPDF website is to go to the unlock PDF tool page. On their homepage, you will see various tools and services catered for PDF-related matters. Scroll through and click the Unlock PDF tool to be directed to its tool page. Upon landing on its tool page, you will find the tool's workspace area. This is where the unlock process will take place.
The first step to unlocking the PDF document with GogoPDF is to upload your file to their server. Simply click the Select A File button to begin. Your device's file library will appear to help you locate the PDF file you wish to upload. Select the locked file, then proceed by clicking Open. Your file will be uploaded and received by the server right after.
If you are accessing the site through desktop or laptop, another easy method for you to upload the locked file to the server is to simply select the file in its file location, drag it toward the workspace area with your mouse, then drop it. The same thing, your locked file will be loaded instantly.
You can only upload PDF files and unlock them one at a time. It may take a bit more of your time, especially if you are dealing with multiple locked PDF documents that you need to unlock. But with GogoPDF's fast service, you will be able to have a smooth, quick, and convenient time going through all of them. And the next thing you know, you're done!
2. Enter The PDF Document's Password
Right after your PDF file is uploaded to the server, the site will bring you the next section of the tool page. This section is for authorization and password entering, where you can decrypt the password-protected PDF.
As for its authorization, before unlocking the PDF, you need to confirm that you have the right or the owner's position to unlock the file. This is to verify that the action is being done in a legal process. To validate their confirmation, click the button that indicates, "I agree that I am authorized to edit this file as well as remove its protection." To know more about this, you can read GogoPDF's Privacy Policy for more details.
In the right corner is the Password bar for you to enter the correct password of the locked PDF document. Upon typing in the password, you can click the Eye button if you want to see the text characters you put in. Once you are done, click the "Decrypt PDF" button for the server to process the changes and unlock your PDF file.
However, if the file is not being sent for processing, it means that you have entered the wrong password. Make sure to type in the correct answer and avoid multiple wrong attempts. The decryption process would usually take only a few seconds to a minute, most of the time depending on your file's size or your internet connection. Nevertheless, with GogoPDF's high-speed services, your file will be unlocked and ready in just a few blinks. Plus, the file's best quality will never be compromised. So sit back and relax while the site does all the work!
3. Download The Unlocked PDF File
We are now in the last and final step of our PDF file decryption process! Who knew that unlocking a PDF file is this quick and easy! GogoPDF makes work so much convenient and efficient indeed. And it does not stop there; even their download and file-sharing services are chef's kiss!
To download your unlocked PDF file, click the Download button, and your internet browser will automatically save the document to your device's file library (specifically to the Downloads folder) through the website.
And to share your file with GogoPDF, you can use your PDF file's shareable link that the site generated for you to just copy it and send it to your recipients. By just clicking the link, your recipients will be directed to the site and have access to download the unlocked PDF file as well. How convenient is that, right?
You can also share and send the shareable link directly via email. Click the Mail button and fill out the necessary information, such as your email address and your recipients'. There is also a space provided that allows you to put in a personal message for your recipient to read upon receiving the locked file through GogoPDF's file-sharing tool.
Imagine, in just three steps, your locked PDF file is unlocked, downloaded to your device, and even shared with your recipients? All this is made possible by GogoPDF!
Takeaway
Of course, unlocking a password-protected PDF file is doable, but why not make the work a lot better by making it easier? It is time-saving, and it saves you from all the hassle. And with all the PDF tools available, we now know where we can find a convenient, accessible, user-friendly, and reliable site which is GogoPDF!
Also, the site is very secure with its Privacy Policy and site protection because they value the privacy of their users. All uploaded and processed files will be automatically deleted after one hour. But if you share files with the shareable link, it will only be available until the next 14 days after its process. After that, the link will become invalid, and the file will be removed from their servers.