7 Ways Technology Can Help Plan Your Next Vacation: A Tech-Savvy Traveler's Pocket Guide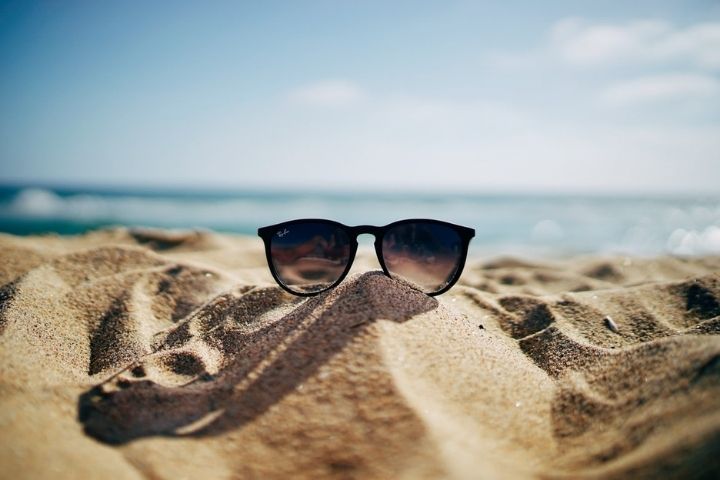 While visions of white sandy beaches and crystal blue waters can make any burnt-out employee's heart flutter, vacation planning can leave inexperienced travelers yelping "trouble in paradise!" From recruiting a kind-hearted neighbour for mail pick-up duty to planning your five-day itinerary, the stress of pre-vacation preparations can quickly outweigh the relaxation of oceanside lounging.
Fortunately, coordinating with a travel agent, printing physical copies of your plane tickets, and crossing your fingers that checked baggage isn't lost in transit are inconveniences of the past. Today, the number of travel planning technologies rivals the number of sand particles on a beachside resort. If the task of organizing a week-long vacation feels blinding, slip on your shades and whip out your smartphone for an unforgettable trip of a lifetime.
Use Tech To Manage Your Home While You're Away
If thoughts of lurking porch pirates have a history of disrupting your sunbathing sessions, nip those vacation anxieties in the bud by investing in a digital PO box from providers like
iPostal1. An online PO box helps cut down on theft of your mail or packages while you are away and makes checking on your mail while traveling a walk in the park (or beach–depending on your vacation spot of choice).
Keep An Eye On Your Front Door
With lights switched off and vehicles stowed away in the garage, your home can quickly become a target to thieves surveying your neighborhood. Fortunately, you won't have to hand over your home's security in exchange for a blended cocktail with the help of smart doorbells.
One of the most popular home security items is a Ring doorbell camera. Loyal customers share first-hand accounts of how effective the Ring doorbell camera has been in evading "porch pirates" while homeowners are away. These cameras are easy to install, and they come with access to video footage and real-time alerts when anyone approaches your home.
Take Care Of Pets From Afar
The innovative Petcube Bites pet camera allows you to interact with your pets while you are away. It does more than let you monitor your pet through an indoor camera. You can interact with them, feed them treats and play with them remotely through an app on your smartphone. If you are going away for only a day or two and want to leave your pet at home, this is a great option.
Never Lose Your Luggage Again
If you have an Apple device, the new AirTags are a great choice in travel tech. It is a simple yet powerful tool, and installation is a breeze. You can keep track of anything you place an AirTag on with your smartphone. The range is up to 100 meters, and it can withstand a little contact with water, making it the perfect piece of tech to use on your luggage or other valuables while traveling.
Clean The House Without Lifting A Finger
If "frequent traveler" best describes you, falling behind on house chores may seem to be your inevitable doom as you jet from terminal to terminal. If you've been collecting passport stamps, chances are, dust is similarly collecting on your mantelpiece.
If you're planning to take a week-long trip, having a smart vacuum in your home is a good idea for overall upkeep and hygiene. 
With a robot vacuum, you can be sure to come home to a cleaner and less dust-ridden home after your long vacation. It will stay on its pre-programmed cleaning schedule even if you aren't home.
Manage Your Thermostat
A Nest thermostat is high up on the list of useful smart home technology. Forbes considers it one of the best smart home thermostats of the year. With the touch of a button on your smartphone, you have control of the temperature of your home. You can also control the frequency at which the air conditioning turns on or off. Some models will automatically adjust if it does not sense motion.
Download Airline Apps For Travel Information
Almost all airlines offer downloadable smartphone apps for travelers. After downloading, you can consolidate your flight information, boarding pass, and personal information in one convenient cyber location.
Accessing customer service through the app is easy, and you won't find yourself digging deep into your pockets in search of your boarding pass. Be sure to download your specific app before you fly.
Before You Go 
Before embarking on the next travel-blogger recommended vacation, stock up on the latest and greatest in travel planning tech. Traveling can be a hassle, but a high-tech approach will send you flying high in no time.