How Does AirTags Work?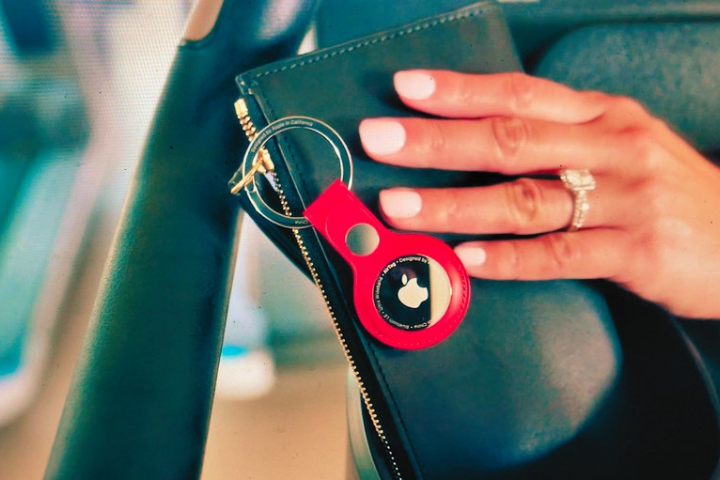 If you want to track your valuables and need technology then should you go for AirTags. In this article you will know about the most desired tracking device of the moment: it is called AirTags.
AirTags is a device as simple as it is powerful in possibilities. Some know them as tags, others as locators. But we can leave the denominations aside since they are all presented under the same idea of design and use. In a very summarized way, we could say that we are facing small gadgets that are easy to attach to important objects.
What Is An Apple AirTag?
AirTag is those that help you to find your things very easily. AirTag is a circular device, a little larger than a coin, which has been designed to accompany precious objects such as keys, a suitcase, or a wallet. Use it with your keys or backpack. We can even put it on a bike.
You can always see Tag's location with the Apple app. AirTag has no interface or complexities. It is simply a beacon that is part of the search system that the mobile and electronic brand has devised, and that has the control center in the Search application. An application that users will already know because it is the same one used to find friends and other Apple devices. A quick example of use has to do with finding objects with your ear. And it is that AirTag has a speaker that you can make it sound from the application
How Does Apple's AirTag Work?
The working of AirTag is based on sending a secure wireless signal, which is detected by nearby devices on the "Search" network. At that point, the location is sent to iCloud, and you can see it on a map from the Find app.
We can always ask the app to make a sound to locate it. From a technological point of view, AirTag is a prodigy. It is mainly highlighting the Bluetooth LE. Apple engineers have managed to combine several technologies in a very small space. The range of action with AirTag is up to 100 meters.
The Apple U1 chip, which uses Ultra Wide Band technology, allows it to connect with other devices. For example, iPhone 11 or newer phones. It is what allows us to achieve pinpoint precision in short range.
Is It Strong And Durable?
AirTag is tough. So much so that it has been designed to withstand even exposure to water (IP67 certified). You should not worry if you get caught in a shower, or if we put it on the dog and it ends up getting into the water.
AirTag uses a standard battery that we can change very easily. Its virtues are found in its autonomy, reaching a year without having to worry about its energy. Do not worry about the timing of the change: the iPhone will notify us when it touches.