This Is How Brands Use TikTok: The New Digital Marketing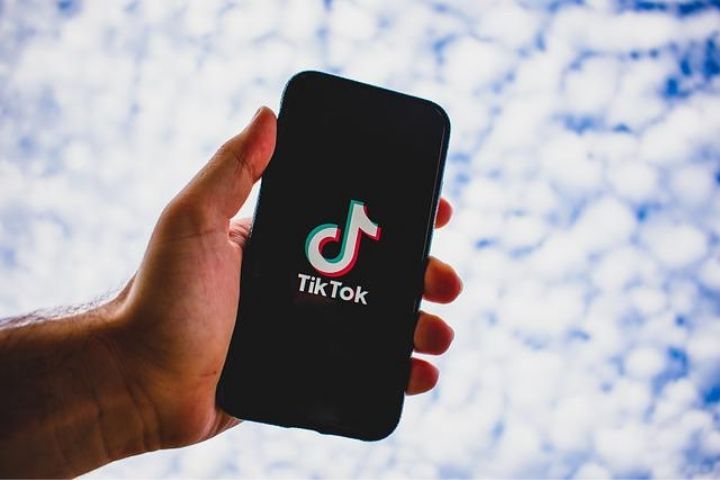 If there is one trend that is virtually guaranteed as 2022 progresses, it is the  dominance of TikTok as a social network.  The short-form video platform has beaten  download records, becoming the go-to app for connecting with current and future consumers. This is due to its algorithm, a highly personalized recommendation system. This situation helps brands get exposure and connect with the audience thanks to TikTok, creating a new form of digital marketing.
Also, it is important to know that the application seeks to introduce an aspect of  e- commerce and monetization model.  TikTok's growth is brutal: it had a  61% increase in mentions year over year during the first half of 2021, converted into new users. This fact makes it the first app outside of Facebook to reach 3 billion  global downloads.
What Ability Does TikTok Have To Boost Brands?
In this sense, Adriano Accardo, director of TikTok global business solutions for southern Europe, finds the key: 75% of people go to TikTok to be entertained and 78% of people say they feel more positive after seeing TikTok content.So well, authenticity and creativity are basic factors for brands to succeed.
" 56% of users feel more receptive to a brand after seeing their ad on TikTok," adds Accardo. These data reflect the relevance that the application can have when it comes to connecting with users and promoting the content of a brand.
Another factor: community commerce triggered a sky-high buying movement, beyond that of other social networks tags. On the other hand, there are also brand products inspired by the TikTok community, which is also digital marketing. From the platform, companies ask questions and listen to the ideas of users.
What are the advantages of TikTok? You can add The most popular are those of a funny nature, which are characterized by their rapid viralization and reach a crowd of people in a short time.
This fact is one of the main attractions that TikTok has for brands: the dissemination of messages with great speed and reach through videos. Another great value of the application is the possibility of working with influencers and thus diversifying the ways of advertising. In fact, are the ones with the best results, whose type of TikTok user profile allows you to take advantage of multiple actions.
The Ways To Advertise On TikTok
First of all, one way to advertise is by creating original audiovisuals showcasing the variety of products. It would also be convenient and encourage our target audience to share the video with the brands' hashtag on TikTok as part of a digital marketing strategy. Another option is to work with influencers, as they have huge audiences and will identify their "idol" with the brand.
With this in mind, there are5 forms of advertising for campaign creation:
Brand takeover
Allow you to appear as a flag on the home screen each time a user signs in to the app. This means that, at any time of the day, the content we show can be seen by millions of people. These acquisition ads can be still images, GIFs, and videos with built-in links to landing pages.
Top view
It consists of promoting videos on preferential formats through the platform. The goal is to attract the full attention of users when they log in.
In-feed video
The advertising appears in the feed as if it were part of an ordinary TikTok user. Links that redirect users to the website of our products or services may be included. These videos should be between 9-15 seconds long and have autoplay and music included.
Hashtag Challenge
This modality gives a lot of visibility quickly, since challenges are announced that go viral through the hastags.In this way, the content of the brand generated by the users themselves is promoted thanks to the fact that they have accepted the challenge and want to demonstrate to their followers that they have managed to do it.
Branded Lenses
It is the creation of videos from filters to increase the visibility and engagement of the business. It offers a high level of user engagement and gets the momentum of the desired messages.
The Advantages Of Promoting Content On TikTok
The aspects that characterize the application, such as the presence of challenges, aimed at young and trendy audiences (60% of users between 16 and 24 years old), is avant-garde, the main hashtags and accounts are related to everyday issues and general interests and music as a central axis, make there are many benefits and advantages when promoting brands:
The promotion requires a minimum investment, it reaches a greater number of users around the world for very low costs.

The positioning and recognition of brands becomes faster.

The number of visits, comments and likes exceed those of any other network.
Taking into account that the platform has a scope of at least 500 million users, promoting a brand will get a large number of people interested. Therefore, there will be more interactions and conversations about the brand, which will increase its popularity.
How Is TikTok Different From Other Social Networks?
Fundamentally, the biggest difference between TikTok and the rest of social networks is that it is based entirely on artificial intelligence , including filters, where, for example, on Instagram they are just a tool. It works with assumptions before any concrete information about the user is transferred.
Another key point is the high participation rate. According to users, one of the main advantages of using the platform is the number of visits, comments and likes, which exceed other social networks such as Instagram, Snapchat or Facebook. So it's a positive user experience powered by artificial intelligence, which may change social media. as we know them now.
The potential of brands on TikTok, especially for digital marketing and communication teams, is based on videos for users, those carried out by influencers and the challenges to increase participation rates. Thanks to this, brands can obtain benefits such as increasing brand recognition , generating traffic for the business website, improving search engine positioning , increasing conversion rates, improving loyalty to brands, boosting engagement and obtaining insights for marketing.