How To Use Content Marketing In Real Estate?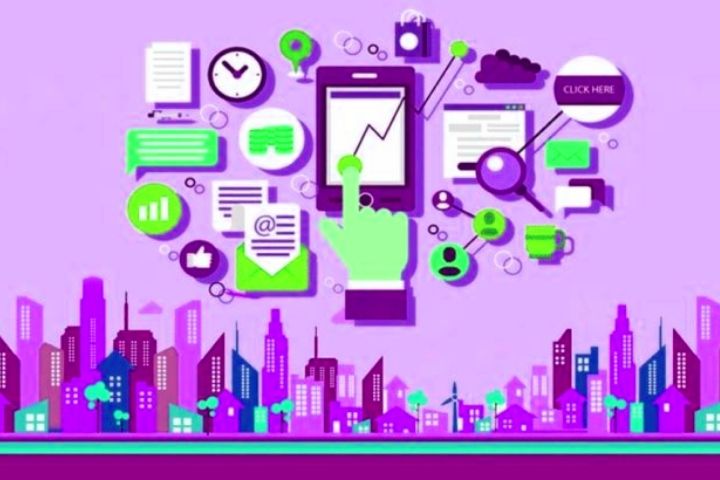 Content Marketing In Real Estate : Content production has dominated the marketing scene for a long time. Most companies create and publish content with the aim of generating qualified traffic and acquiring leads. The goal is then to engage their audiences, gain notoriety, and ultimately increase their sales. 
And all sectors of activity can enjoy the benefits of content marketing provided that their particularities are taken into account. Indeed, the objective is to develop relevant and effective strategies, as is the case in the field of real estate. So, how to use content marketing in real estate? What are the specificities to take into account when producing content?
Why Practice Content Marketing In Real Estate?
The rise of digital, the development of online services, the multiplication of contact points. These are all upheavals that have profoundly transformed the business landscape. Consumers now have access to a wealth of information. This makes them more demanding about the products or services they buy.
This is where a content strategy brings its benefits. The goal is to make available to prospects the information they are looking for and to answer the questions they have. In this way, companies position themselves as indisputable leaders in their field of activity and guide the decisions of buyers.
It turns out that this approach is particularly suitable for the real estate sector. In this highly competitive market, retailers have every interest in building a unique brand image and showing their expertise. But content production is an excellent way to differentiate yourself from the competition. 
In addition, digital marketing is not yet widespread in this ecosystem and the strategies employed by agencies are (very often) the same as in the past. Content marketing in real estate therefore offers a great opportunity to stand out from the crowd.
Another advantage for real estate professionals: the content helps to gain visibility thanks to natural referencing. Integrating SEO-optimized content on your website allows you to position pages in search engine results, benefit from increased visibility, and attract qualified prospects  necessarily interested in the proposed pages, since the results are displayed according to the queries formulated upstream.
Content marketing in real estate is also a way to establish relationships of trust, based on expertise and knowledge of a sector. When we know that 67% of sellers choose their agency through a recommendation or because they already know it, and that 54% of them use the same professional to sell and buy (source), this notion of trust becomes a real lever for growth.
Finally, it is necessary to take into consideration the duration of the purchase journey in real estate. Between the beginning and the conclusion of a real estate project, it takes an average of 70 days (source). 
A long and dense journey, rich in interactions (digital and physical), during which it is essential to keep the attention of prospects in order to bring them to maturity. This is precisely what content marketing in real estate makes it possible to do: create a direct communication channel with the prospect in order to accompany him until the conversion, while providing him with content adapted to his problems.
What Are The Specificities Of A Content Strategy In The Real Estate Sector?
Now that we are at the point of the advantages of content marketing in real estate, we still have to answer an essential question: what are the particularities of a content strategy in this sector? This is what we will see by talking about the targets, objectives, content and distribution channels.
Variable objectives depending on the target
The objectives of a real estate content marketing strategy vary greatly depending on the target audience and the nature of the transactions carried out. Thus, for real estate agencies and networks of agents, the goal of such a strategy is not to sell properties but to generate confidence by valuing their expertise in order to convince sellers as a priority (the final objective being to return mandates). On the other hand, for a real estate developer, it is really a question of pushing customers to buy, in particular by writing complete descriptions of the programs under construction and reassuring them about the VEFA (sale in the future state of completion).
Nevertheless, whatever the target and the end goal, your real estate content strategy must be characterized by two essential intermediate objectives: notoriety and loyalty.
Notoriety. Digital media are used to inform, advise and answer questions, in order to attract the attention of prospects and gradually lead them to carry out an action (ask for an estimate, obtain information on rentals, download a brochure presenting a new program, etc.).

Loyalty. Keeping in touch with your former customers allows you to create a loyal community and generate ambassadors.
Targets (and location) to be carefully determined
Who is real estate content marketing for? As we have seen above, everything depends on the profession exercised: sellers and buyers for transaction professionals, lessors and rental candidates for property managers, buyers and investors for developers, companies and shops for agencies specializing in professional premises, etc.
In any case, it is essential to carefully delineate your target audiences and understand their issues, motivations, objectives and obstacles. The creation of personas is thus a precious help for the future.
The question of the target also covers another essential issue: that of geographical location. Your brand is a local business, insofar as it is primarily aimed at prospects located in a limited area. 
A good content strategy must therefore focus on local targets and a given area, which must be reflected in the choice of queries to work. For example, an agency located in the city center of Roubaix will use keywords that integrate the name of the city and / or the neighborhoods that make up its sector: "real estate agency in Roubaix", "sell a house in downtown Roubaix", etc. This is local SEO.
Informative content above all
What content to write? The question, which is paramount, should rather be asked in the following way: content to say what?
To answer it, we must first understand that content marketing in real estate is not limited to the creation of commercial brochures. Your content must reflect the expertise of your brand, highlight your skills, present your values. They must focus on prospects' projects, take into account their problems and the obstacles they encounter. In short, it is a question of providing them with solutions according to the type of project concerned, for example:
Support for future buyers;

Local market information for sellers;

Advice on rental management for landlords
On this basis, the content offered can take different forms, depending on the nature of the information to be transmitted:
Blog posts are particularly suitable for real estate content marketing. Keeping a blog makes it possible to stand out from competitors while bringing value to prospects, who start (for the most part) their real estate project by searching the web. The advantage is that all themes and topics can be covered via a blog.

How-to guides are designed to simplify and prioritize information. Prospects can keep them under their arms and use them when necessary, for example to carry out a rental inventory.

Sectoral studies allow professionals to show their in-depth knowledge of their sector, its challenges, trends and developments. They are also valuable documents for sellers and buyers.

Infographics are very engaging informational materials that are easy to consume and share.

Customer cases are not reserved for B2B marketing. A customer case allows you to describe through the menu the support provided to a customer, focusing on the problems encountered and the solutions provided. This type of content is a perfect mix of information and promotion: we describe a situation while evoking its services.

Videos are widely used in real estate, and for good reason: it is a very popular format among Internet users, simple to consume, and pleasant to watch. In addition, the video is used for everything: to show mandates, to introduce the agency's commercial agents, to slip behind the scenes of the brand, etc.

The newsletter is an essential tool in real estate content marketing: it helps to feed your mailing list (during registration), to transmit commercial information, and to disseminate your content published on the blog. It is also a powerful lever for loyalty.

Not to mention the printed content (catalogs, brochures, flyers…) which also contribute to a content marketing strategy in real estate. Especially in an omnichannel approach, for example by placing QR codes on documents that link to the website.
What is important to keep in mind is that we do not address contacts in the same way according to their position in the conversion tunnel. The more prospects advance in this tunnel, the more they "mature", and the more they expect to find relevant and accurate content. For example, an owner who starts his sales project will be interested in general information ("how to sell a property?"), while a seller already well on the way to the transaction will need more advanced data ("understand the sales agreement", "which real estate agency to choose?", etc.).
Note that the length of the content does not matter. Even if Google appreciates rich content (more than 2,000 words), the positioning stakes are lower, since it is primarily local SEO and the competition is less fierce. Ideally, we will therefore offer content ranging from 500 to 1,500 words, the main thing being that they are qualitative and well localized.
Multiple distribution channels
There remains the question of distribution channels. For your real estate content marketing to work, you need to make sure that your readers can find your content. This involves selecting the relevant channels: the ones they are used to using. Like what…
Your website (where your real estate blog is located), accessible from search engines, from your social accounts, from external links, or directly by typing its URL in the search bar.

Your YouTube channel (where your videos are posted).

Your emails (newsletter or promotional messages).

Your print documents (which invite prospects to connect to digital media).
Multi-channel delivery (which employs several different channels) is essential to maximize the reach of content and expand your audience.