Event Marketing: How To Promote Your Event On The Internet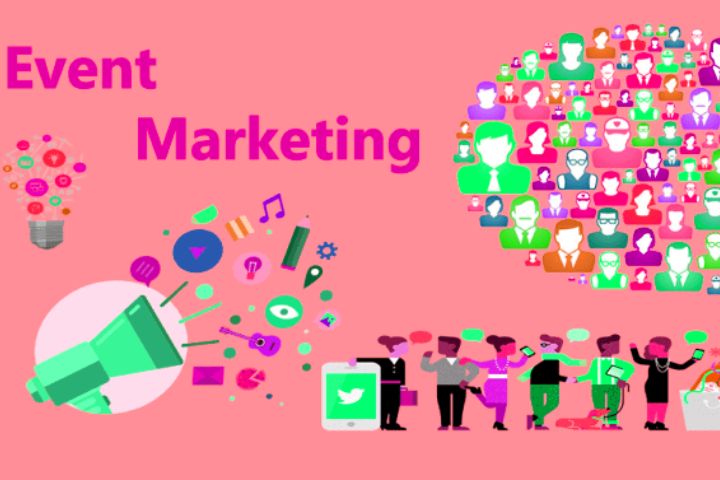 Event Marketing : Are you going to hold an event and do not know how to promote it? The truth is that, no matter how good it is, if you do not manage to give maximum publicity and visibility to your event it is impossible for it to reach its full potential.
Normally, when promoting an event of this type on the Internet, we can classify the actions to be carried out into two types:
Actions to be carried out in the long term

, which allow us to generate a stable and lasting volume of traffic over time even if its effects are not immediate

Actions to be carried out in the short term

, which allow the event to be promoted immediately to attract customers quickly
The best option? A strategy that integrates both options to achieve maximum visibility. 
The Marketing Of Events On The Internet: Actions In The Short Term
The press releases:
Press releases are a great way to promote your event quickly. For a press release to be effective, it should be brief, clear, concise and informative.
When selecting the channel you must choose between generalist media but with a large volume of traffic or other specialized media that will capture a volume of traffic much lower than the previous media  but much more qualified. The person in charge of managing the marketing of the event will be responsible for making the decision that best suits the needs of the project.
Social media
If we have worked social profiles, event marketing can take advantage of these channels to promote them, since it will be much easier to involve our own followers than other users with whom we have never had any type of interaction.
During the days before the event it is advisable to change the images of the profiles (usually the corporate logo) for the promotional poster of the event to raise the interest of the followers.
In addition, social networks such as Google Plus, Facebook or Linkedin have specialized communities in which you can promote the event and reach a highly qualified audience.
Or you can also run a contest to get virality. For example, on Twitter you can launch tweets like "Do RT and participate in the draw for an event ticket."
Promote the event on your own blog
Do you have a corporate blog and a personal blog? Event marketing can also use this type of platform to give visibility of the event to an already loyal audience.
And we can go much further than the simple fact of writing a post: we can place a promotional banner of the event well visible in the header of the blog or in its sidebar.
Involve the event sponsors
Surely the event has important sponsors who can be involved. They are also interested in making the event a success and, therefore, you should convince them to perform all the above actions. If you succeed, you will achieve extraordinary visibility.
 Involve event participants
This technique works especially well at congresses and conferences. Are you going to give a presentation by any important personality in the sector? In that case you should involve him to also carry out promotional and dissemination tasks.
Perform email marketing actions
Do you have a database of users who have given their consent to receive news from your website? In that case, the time has come to get your hands on it: prepare a newsletter to reach a very receptive audience to your messages.
Sign up for Google Adwords
Running a campaign on Google Adwords will allow you to capture traffic and conversions quickly by attacking keywords relevant to your niche immediately.
Advertise using YouTube
The video format is one of the most viral content on the Internet and, therefore, can be a powerful ally in your event marketing strategy. By creating a promotional video you can quickly reach a new audience interactively.