Google AdSense: What It Is, How It Works And Examples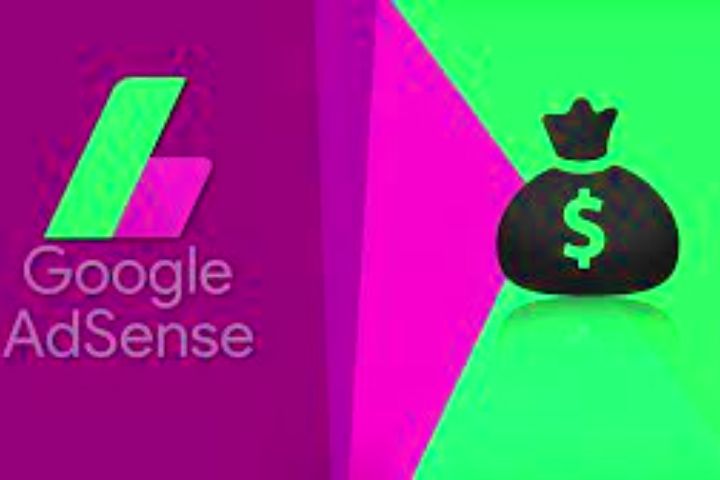 Google AdSense : If you find that your website, forum, blog, or YouTube channel has a fair amount of traffic, you could surely do something to turn it into an extra money entry, right? Google AdSense thinks the same.
That's why we want to talk about this free option that will help you get more for the quality content that your audience already enjoys.
What Is Google Adsense?
It is a free tool from Google that allows you to publish ads on websites, blogs or YouTube channels. If you are the person who owns the site, blog or channel, you receive money for each click that visitors make on the ads.
To add ads to your sites, blogs or YouTube channels you don't have to pay any fees; the idea is for Google to show ads that are really relevant to your audience.
How Does Google Adsense Work?
Google Adsense chooses the ads it considers most prominent for your audience, taking into account the content you share and the characteristics of your users. Using an automatic auction, select those with the highest bid to appear on your site.
Ads are created by advertisers who want to promote their products or services, and those who offer the most will be the ones that are displayed in your spaces. For its part, AdSense grants a code for publishers to add in the locations where they want those ads to appear.
So it's the same as Google Ads? Although these two options may seem similar, there are some differences that should be explained.
Differences Between Google AdSense And Google Ads
What distinguishes these two tools, both from Google, is based on who benefits from them.
Google AdSense is aimed at those who own digital spaces, such as websites, blogs or YouTube channels. That is, for publishers who want to monetize their content.

Google Ads, on the other hand, is for advertisers (stores, restaurants, brands, companies). Therefore, it focuses on those who want to increase their sales or the reach of their products or services and are willing to pay for spaces in their search engine results.
If your role is that of editor, then it is a good idea that you know the advantages of this tool, to know if it is what you need to generate income with your content.
Advantages and disadvantages of Google AdSense
It's free. Simply sign up for Google to check if your digital property complies with its policies. You'll need to have a Gmail account.

You have the freedom to choose which ads are visible in your content. Once they start appearing on your site, blog, or channel, you'll see them just as your visitors will. If you notice that you do not like one, does not work or is not so related to your content, you can ask to remove it.

Google makes the selection of the ads for you. You don't have to sit for hours to review ads to rate or select them. The system behind Google AdSense takes care of that task.

You'll be able to choose from several ad formats. There are 5 types of ad units for you to select the one that best suits your needs and the characteristics of your blog, site or YouTube channel (and, of course, your audience).
Now, the not-so-good:
It's not up to you to select ads. You may find some that you do not like, especially at the beginning, in which Google AdSense learns to identify those that go more with your content.

The inflow of income is not immediate. And precisely because of that adjustment time, it is possible that, at first, the ads do not work as you expect or that people take time to respond to them. At the end of the day, revenue comes when there are actions (such as clicks or video playback), so there's no guarantee that's going to happen quickly.

Ads are not people's preferred content. Obviously, for most people it is annoying to see ads on blogs that they enjoy reading or when playing content on YouTube. They may even have software that blocks them; or if they don't consider ads as something really relevant, they may decide to go to other places with less

advertising

.

It works best with sites, blogs, or YouTube channels with a lot of traffic. So it's not such a good idea to sign up for Google AdSense if your content platform is recent. It is better to build a solid base of visitors through other strategies and, when you already have regular traffic, bet on this option.
All that said, let's talk about what matters most.
How Does Google Adsense Pay?
Once you have your AdSense account and the ads start running, publishers receive 68% of the revenue approved by Google, 32% is taken as a commission for the service. For search ads, publishers receive 51%.
For Google AdSense to really work, we share some tips that will drive this strategy.
How to make money with Google AdSense?
1. Make sure your content is relevant
Before monetizing your content it is necessary to create quality content. There is no point in trying to make money, if you do not offer what your audience values and enjoys. So, first do some research that helps you understand the type of videos or posts that attract the most visitors. Check that your website works properly, has easy navigation, adapts to different types of screen and has features that allow it to load quickly.
It is also important that your content does not have problems with copyright, that they do not copy what other creators say and that their reading or reproduction quality is optimal. All these elements are considered by Google, in addition to other more technical aspects that it publishes in its AdSense Program Policies, to generate a good income.
2. Create a solid traffic base
Be consistent with your content, look for new ways to improve its quality, invite expert figures to add variety and share your creations on other channels. This may include running campaigns in Google Ads to get your site or blog listed on those of other publishers that are relevant to your audience.
Attracting traffic involves all kinds of investments: time, resources and money. It's hard work that, if you do it right, has many advantages in the end. So forget about earning income with nothing in return, because that doesn't exist.
3. Keep your bounce rate to a minimum
Keep a close eye on what engages your visitors, thanks to the analytics of your site, blog or YouTube channel. It's important that you recognize what motivates someone to abandon your content in half, because that will allow you to understand the behavior of your audience and also create better offers.
Thus, you will reduce the bounce rate and know how to delight those who read your blog or play your videos.
4. Check that your ads are relevant, both in content and format
Since you have the ability to block ads that you don't consider necessary, take advantage of that feature by monitoring what's going on with them, depending on where they appear or the format they have. Perhaps it's best to avoid videos that play with sound automatically and stick with the banners you see at the end of a blog post.
A better performance is totally due to your actions and follow-up (because at the end of the day the one who is most interested in making it work is you).
5. Remember that editors' clicks or replays are invalid
If the amount of Google AdSense ad revenue depended only on the number of actions, not who takes it, it would be something else. However, the tool recognizes who clicks or plays videos, so there is no point in trying to trick the system and make them yourself or generate them with false methods (repeated manual impressions or clicks, automated impression and click generation tools, and the use of robots or fraudulent software), as explained in their policies.
Finally, publishers are prohibited from interacting with ads in any way.
6. Forget to place ads in pop-ups, emails, or software
AdSense code, which is how you place ads on your digital properties, can't be placed in pop-ups, emails, or software, so you'd better rule that out now.
7. Don't try to fool your visitors with misleading placements for ads
Google doesn't like it when you add an ad that looks like a menu or that gets confused with the rest of the content on your site or blog. You have to be transparent about what is advertising and what is not. Take into consideration that this can damage your income, in addition to the rating of your blog, site or YouTube channel, preventing it from appearing in the first places of search results.
Also Read : Promote Local Business