How Does A Wireless Microphone Work?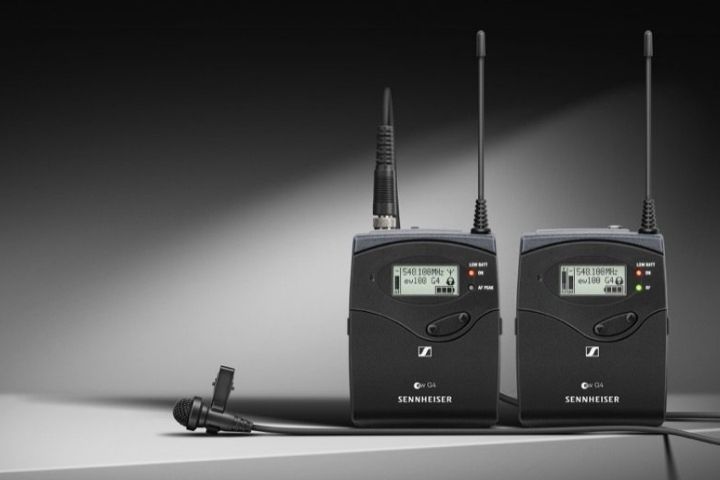 Most singers, lecturers, or even faculty prefer these wireless microphone. The best wireless microphones give us a freedom of movement unknown to date while in sound quality they do not lag far behind the wired models. Wireless microphones are favourite for live music professionals.
Working Of A Wireless Microphone
Many of these wireless microphones consist of two basic components: a receiver and a transmitter. The transmitter converts the audio signals created by the microphone into radio frequency signals and broadcasts them to the air for the receiver to pick up. The receiver, for its part, converts these signals again so that they can be heard through speakers or sound equipment.
There are two types of transmitters: Bodypack and Handheld. 
Bodypack receivers, that work with two simultaneous antennas and offer a greater guarantee of signal quality, are usually among the most expensive systems.
• The handhelds are integrated into the microphone grip tube. Bodypack microphones are used to connect instrument or lavalier microphones.
What Are The Best Wireless Microphones?
A wireless microphone allows you to move around a room or stage without the fear of those embarrassing trips and avoids the problems that can arise when you need to connect several audio equipment in a weird way. These are more comfortable and versatile to use.
There are microphone options for vocalists, audiovisual producers and versatile models for multiple uses. Its biggest handicap is that wireless microphones tend to be more expensive and their signal can suffer from interference.
AKG WMS40 MINI VOC ISM3
The AKG WMS40 MINI VOC ISM3 is a classic and minimalist design in black, it is lightweight and portable. The built-in microphone transmitter features a dynamic capsule with a cardioid polar pattern. It does not capture ambient noises and is very resistant. It is a low budget, versatile wireless microphone that captures all the nuances of the voice, although not with the details of other more expensive models. 
It consists of a handheld transmitter with a dynamic microphone and a SR40 mini USB receiver.
The receiver integrates three LEDs that allow you to know if it is off or on and the strength of the signal. It also has a potentiometer for volume and a switch. 
The transmitter has a solid construction and integrates a wind filter, a switch and a sturdy grille for good durability. It is an affordable option that can be used in events such as weddings, seminars and other settings where getting rid of the hassle of cables is the option. But the Drawback is, the sound details are not so finished.
Sennheiser EW 112P G4
Sennheiser EW 112P G4 wireless lavalier microphones are designed for filming, interviews or live events with the best possible sound quality. The Sennheiser EW 112P G4 is a totally reliable wireless microphone system with flexible functions and sound quality ideal for professional recordings. The EW series is the quality standard for video creators and journalists around the world. Sennheiser sells this version with various microphones, but G4  comes with a ME2-II Omni-directional lavalier for its versatility.
It captures sounds with superb dynamic range and the system features HDX Compander technology that preserves sound without adding unnecessary noise during transmission. It comes with the popular ME2-II omnidirectional lavalier microphone that delivers the natural sound and picks up voices with remarkable clarity.  The omnidirectional pattern ensures that the sound remains with constant quality, even when the speaker turns his head in another direction. These are powered by two AA batteries that can last up to 8 continuous hours, more than enough capacity to capture all the audio needed in audiovisual recordings.
Rode Wireless Go
Rode Wireless Go is perfect for anyone who needs to improve the audio quality of their recordings. The transmitter has dimensions of 44 x 45 x 18 m and weighs 31 grams. It integrates an omnidirectional microphone and has a clip that allows you to wear it on clothing. You can also attach it to a belt or back pocket and add a lavalier microphone thanks to the 3.5mm input. It is one of the most versatile and easy to use systems that we have tested.
The receiver has the same dimensions and weight. It looks very similar to the transmitter and connects to the camera via the 3.5mm TRS cable that comes in the package. You can also connect it with an adapter to an audio recorder, an iPhone or a GoPro. It has a switchable three-level output pad (0db, -6db, -12db) to adjust the signal to the camera or recorder. It's also incredibly compact and works wirelessly.
The receiver has a colour LCD screen that indicates the battery status of both units and the strength of the signal. It is a wireless condenser microphone that allows you to record voices with a quality far superior to that of any camera, but it also captures ambient audio. Provides natural audio indoors and outdoors.