Top 5 Best Camera Mobiles Of 2020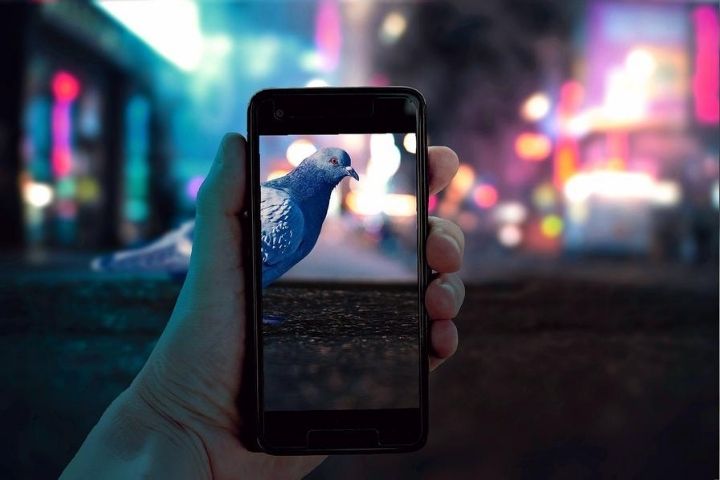 Smartphone camera technology is advancing by leaps and bounds. If you are a professional photographer who does not always carry your camera or you are simply a new photography enthusiast who wants to start in this world, you are interested in purchasing a mobile with a good camera.
Today, a Camera Phone has become the New Compact Camera that we all used to wear a few years ago. In fact, so many cameras have evolved from some brands that are capable of matching the performance of a reflex camera: HDR, long exposure, macro …
List of the Mobile models that have the Best Cameras:
1. iPhone 11 Pro / iPhone 11 Pro Max
These two models stand out for having some of the best cameras at the moment. Both terminals incorporate a wide-angle lens and a telephoto lens (in addition to the main lens) and stand out for excellent quality in terms of brightness, color, and tactile sensitivity.
It is worth noting the night mode, it has to get good photos in low light and Smart HDR technology. The latter uses an innovative technique called semantic learning that selectively overexposes and underexposes specific areas of the same scene in different ways.
The level of detail it achieves is excellent, the sharpness is much better compared to any other model from previous generations. Of course, if we want to use Pro mode and squeeze the manual settings of the camera to the maximum or extract files in RAW we will have to use an app like Halide (for a fee, of course).
Features:
Main Camera: 12 Mpx (26mm · f / 1.8)
Telephoto Camera: 12 Mpx (56 mm · f / 2.0)
Wide Angle Camera : 12 Mpx (13mm · f / 2.4)
Front Camera: 12 Mpx (f / 2.2)
Maximum Video Quality: 4K 60fps
2.Samsung Galaxy s20 Ultra / s20 / s20 Plus
The world of mobile photography. The S20 and S20 Plus models maintain their 12 Mpx in the main camera, 12 in the ultra-wide, and 64 in the telephoto. Up to here everything more or less normal.
However, the S20 Ultra model goes one step further, much further … because it incorporates a sensor of no less than 108 Mpx. And it not only stands out for that but also because it has an optical zoom of x5 and a hybrid zoom of 10x that maintain the photographic quality and the details. The x100 digital zoom is an interesting novelty, although less usable than previous ones.
The ToF ( Time Of Flight) sensor, which it also has, is used to calculate the depth of a scene and help us achieve precise focuses and more beautiful blurs, what we know as a bokeh effect. Regarding image quality, the colors are brighter and more similar to reality, leaving aside the unnecessary saturation that we were used to.
Features:
Main Camera: 108 Mpx (f / 1.8) x5 optical zoom, x10 hybrid, x100 digital
Telephoto Camera: 48 Mpx (f / 3.5)
Ultra Wide Angle Camera : 12 Mpx (f / 2.2)
ToF Camera ( Time Of Flight)
Front Camera: 40 Mpx (f / 2.2)
Maximum Video Quality : 8K 24fps – 4K 60fps
3.Google Pixel 4 / 4XL
When the Google Pixel 3 arrived, it was a revolution because it showed that the most avant-garde photographic techniques could already be used by smartphones. This model has its advantages and disadvantages. On the one hand, it provides us with spectacular images thanks to an intelligent white balance that corrects colors and contrast even in the most challenging scenarios.
Its HDR Live function allows us to see the final result of processing in real-time, that is, before taking a shot. Although if it stands out for something, it is for its night photography capabilities. If you activate its famous Astrophotography Mode and you have a tripod you will be able to make beautiful captures of starry skies.
On the other hand, the disadvantage that we were talking about is that it only has a normal main camera and telephoto lens, but it does not incorporate the ultra-wide-angle that its competitors do and for many it is unforgivable. Another of its weak points is battery life, which does not seem to satisfy users
Features:
Main Camera: 12.2 Mpx (f / 1.7)
Telephoto Camera: 16 Mpx (f / 2.4) zoom x2
Wide Angle Camera: Does not have
Front Camera: 8 Mpx
Maximum Video Quality: 4K 30fps
4.One Plus 7T Pro:
This One Plus brand mobile aims to compete with the big brands and get its place among the best smartphone cameras of the moment. Although the design is similar to that of its predecessors, this specific terminal includes improvements that previous models do not have.
Two notable features are the optical stabilizer for your telephoto lens and the option to hide the front camera while you are not using it. In addition to portrait mode, night mode and pro mode (to adjust the parameters to our liking) it also includes a mode for taking macro photographs at a minimum distance of 2.5 cm,
Regarding image quality, it offers shots with realistic colors and a good dynamic range when the ambient light is good. Of course, when lighting is poor, things change, because the image quality is drastically reduced, especially in portrait mode. Although using the night mode saves the situation a bit.
Features:
Main Camera: 48 Mpx (f / 1.6) + OIS + EIS
Telephoto Camera: 8 Mpx (f / 2.4) + OIS + 2.87x zoom
Ultra Wide Angle Camera : 16 Mpx (f / 2.2)
Front Camera: 16 Mpx (f / 2.0)
Maximum Video Quality: 4K 30/60 fps
5. Sony Xperia 5
The phones of the Sony brand also want to position themselves within the list of smartphones with the best camera of the moment. The Xperia 5 model bets on an offer of three cameras: main, telephoto with two magnifications, and a wide-angle.
The sensor continues to maintain a resolution of but it does add improvements in terms of light capture and the size of its photoreceptors. In fact, the main camera stands out precisely for its brightness (f / 1.6), which we must even compensate for when there is a lot of light with the HDR mode.
It also highlights the focus mode with face detection and the burst mode, up to 10 fps with continuous focus. As for quality, it offers very good sharpness and contrast, capturing very realistic colors. The night mode has also been improved in all its aspects, thanks to both the opening and good stabilization.
Features:
Main Camera: 12 Mpx (f / 1.6)
Telephoto Camera: 12 Mpx (f / 2.4)
Ultra Wide Angle Camera : 12 Mpx (f / 2.2)
Front Camera: 8 Mpx
Maximum Video Quality: 4K 30fps