What Are The Differences Between Intel Core i3, i5, i7 And i9 ?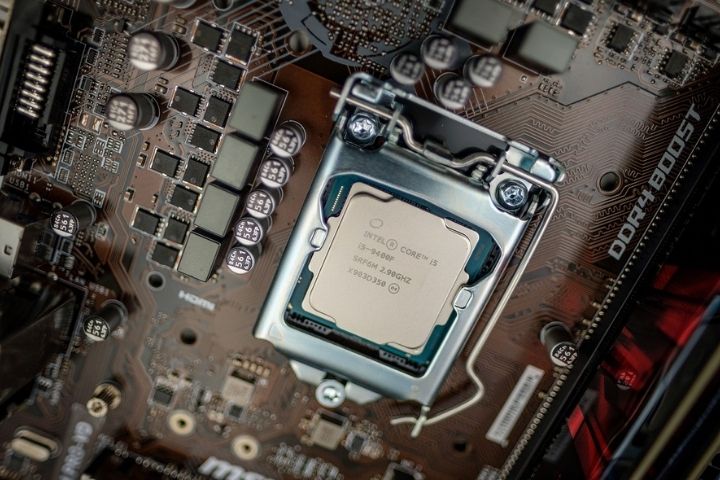 If you are willing to buy a computer and you do not know which processor to choose based on its performance, then this article will help you to choose the right one.
This means that, whether you buy a laptop or a PC, Windows should work perfectly even in the most basic range. The general rule of thumb throughout the different Intel Core processors generations is that as you go up from i3 to i5 and then i7, it increases its power and even the number of processor cores used.
The undemanding tasks are all those associated with web browsing or the use of office applications, far from playing games or allowing video editing. Mail management, watching YouTube videos or sharing photos are included here. A basic processor is enough for this.
At this point, it is worth mentioning that the processor is not everything in a computer configuration, because, to a large extent, it must also be well accompanied by an amount of RAM and a fast hard disk or SSD memory.
Let's say it is worth sacrificing a Core i5 processor for an i3 if, in return and at a similar price, you can buy an SSD instead of the traditional mechanical hard drive. You will notice the speed of handling the operating system.
How Many Cores Do You Need ?
You will see single-core processors, except in embedded or industrial systems. 
Many programs also take advantage of the presence of several cores, so that even if there is only one application running, it will also benefit from the infrastructure and the various threads of execution.
What About Turbo Boost ?
Turbo Boost is Intel's trade name to refer to the technology, it allows a processor to increase the clock speed of its core when it is needed, such as running a game.
The maximum amount that Turbo Boost can increase the clock speed depends on the number of active cores, the estimated current consumption, the power consumption and the temperature that the processor can reach.
For this reason, it is not advisable for a processor to operate at its maximum Turbo Boost speed allowed for a long period of time since it would shorten the life of the processor.
The current generation of Core i3 processors (8th generation) still do not have Turbo Boost, but the Core i5 and Core i7 do. This means that the chips tend to have fairly high clock speeds.
If a processor ends with a K in its nomenclature then it is unlocked and can be overclocked. This means that you can force the CPU to run at a higher speed than its base speed to improve performance.
A dual-core processor that runs faster than a quad-core processor could have similar performance in certain circumstances, another aspect to consider when buying your PC.
Hyper-Threading
Hyper-Threading is the term dubbed by Intel for its processors is also significant given that, in addition to cores, it is important that the processors support Hyper-Threading, which means that they can handle twice the number of threads of execution.
It's like having twice the number of cores, even if it's virtual. Therefore, a dual-core CPU can process 2 threads at once, and coming to the quad-core CPU, it will support up to four threads of execution. That's double or quadruple the work at the same time.
Clearly, Hyper-Threading is a smart way, it allows a single core to handle multiple threads of execution. This also affects the energy efficiency of the CPU in order to consume less power performing the same tasks.
A Core i3 with Hyper-Threading can process two threads per core, which means that the processor is capable of processing a total of four threads simultaneously.
The Core i5 does not have Hyper-Threading, so they can process four cores only. The Core i7s, however, do support it, which translates to a total of other threads at once. Combine this with 8MB of cache and Turbo Boost and you have the most powerful Intel in the consumer range.
About The 9th Generation Intel Core Processors
The current lineup of 8th Gen Intel Core desktop processors has several different processors for each of the Core i3, i5 and i7 categories which are called Whiskey Lake, the code name used by Intel.
This processor contains 8 cores and develops 16 threads, with a base clock speed of 3.6 GHz and a maximum frequency achievable by Turbo Boost of 5 GHz. It has a 16 MB Smart Cache for this.
The least powerful of this generation is the Core i3-9350KF, which contains 4 cores and 4 threads, with a base frequency of 4 GHz that can be expanded up to 4.60 GHz. Its cache memory remains at 8 MB.
What Performance Does An Intel Core i9 Offer ?
This 9th generation of the Intel Core i9 series comes largely from what we originally known as workstation-oriented CPUs. Thus, they remain extremely expensive in addition to providing more performance than a person needs.
Now, with the positioning that Intel now makes of the series, it must be said that they no longer compete with AMD's Thread Ripper range, which is designed for workstations.
Which Is The Best Core i3, i5 or i7 ?
It is difficult to look at specifications of each and every Intel processor to make a decision. This is why we thoroughly review and evaluate each of the computers and laptops.
The fact that the total system performance not only depends on the CPU is confirmed. The speed is given by the sum of all the elements, be it processor, RAM and hard disk, along with the power of the graphics card.
Thus, it is crucial to read the reviews and reviews of the equipment before making a decision and buying one. New generations, as a rule, are more efficient with energy consumption, which is decisive in laptops.
It is the way to be able to have greater autonomy with the same performance. It is difficult to find the balance between autonomy, performance and energy consumption.
If your new laptop's battery life is your concern, look for a processor with a model number ending in U or Y. These processors are among the most efficient series made by Intel without losing too much performance in return.