What Are The Best Apps To Download Free Music?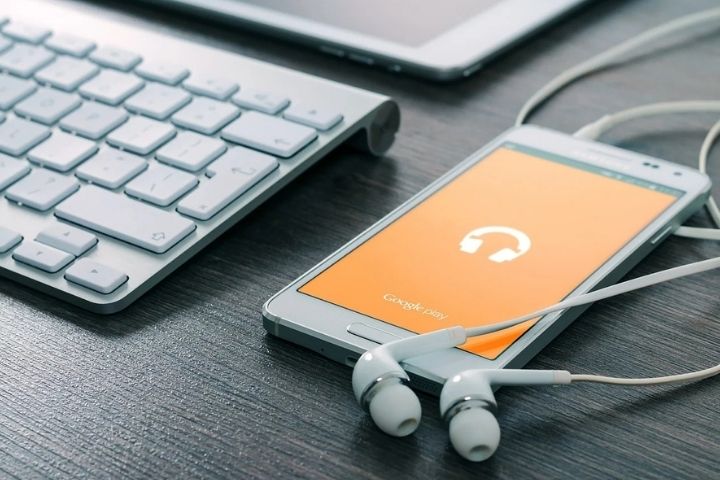 Since the days of Walkman, Discmans, and now MP3 music, we've always wanted to enjoy the songs we love the most wherever we go. But today smartphones have replaced MP3 devices and everyone wants to download the best music apps for the smartphones.
Here are some of the music apps that should be in your bucket list
GO MUSIC
Nowadays in all countries, there is a musical diversity, in order to have a song by any artist we need an application to download music Free Mp3 on any Android device. Music has been with us for decades, today it is a synonym of culture, due to the large number of genres that exist.
Android is not just a mobile operating system in which we play and view our social media profiles, it has become an all-in-one, now we can save, listen and download music, there are several applications that allow us to do so, one of them is Go Music.
Go Music allows us to listen to our favourite music from YouTube continuously, a great option if you have Spotify with a free account. It works as a simple mp3 player, but it has something that makes it special, it gives us the opportunity to download free music to our smartphone, although this is for a limited time, since they will soon implement a payment system, although we hope it will be the application which will become paid and not the service.
Go Music has positioned itself among the best applications to listen to music online on Android and it's free. By working on the basis of YouTube it gives you the possibility to listen to millions of songs from your favourite artists, you can also create playlists, which if you want can be based according to Facebook likes, something that other applications do not have.
It is one of the best music apps you should download.
GOOGLE PLAY MUSIC
Google is one of those companies that always want to monopolise everything, and today it is within the top 3 of music services in streaming. Today we can consider this service as one of the best to listen to music online on Android.
 As far as possible, it offers us a very modern application for Android, all the features so that users can enjoy their favourite songs, it has more than 35 million songs from artists around the world. but it is also a platform in which we can buy music, I mean singles, albums and even discographies of your favourite artists, that in case you don't want to buy a subscription.
Google Play Music is very complete, it allows us to upload up to 50,000 songs to the platform, something that not even Spotify lets us do. Within Play Music, there is the option to save your favourite songs, create playlists and even download music on Android thanks to its offline mode, which is available to subscription users.
 You will have recommendations according to your tastes, you will be able to synchronise your account on Android, ios and on the official website, you will have various radios available that adapt to your mood, the activities at the moment or any situation that arises.
GAANA
You can download popular albums from your favourite and featured artists, Browse and enjoy among the playlists with the most hits such as TOP 50 Bollywood songs, TOP 50 Punjabi TOP 50, latest dance tracks, Bollywood Couple TOP 50 and many more options that will be at your disposal. 
Gaana gives you a wide and very easy access without limitations to all a great variety of songs of your liking from Bollywood Hindi, Music, Regional Music and Radio Mirchi from your phone mobile without being limited by where you are, offering the user a wide range of collections of new songs and old classics, regional Indian songs, Bollywood songs
You can enjoy millions of Hindi, English, Kannada, Telugu, Punjabi, Tamil, Oriya, Bhojpuri, Rajasthan, Bengali, Malayalam, Assam and Marathi, all songs for free. You will be able to explore new music and eye-catching features of their mood and variety of tastes through our available variety and play and listen to selected playlists such as Romantic Hit, Sad Songs, Bhangra, Rock, Ghazals, Bhajans, Pious. 
You can also have Gaana radio online for a very extensive continuity of a favourite genre that you like.. Download songs from your favourite artists or popular albums.
MUSIC VIBE
Listening and downloading free Mp3 music is one of the daily tasks that we need to do, so applications like Music Vibe are perfect for it. This application has a good, simple and intuitive interface, as well as a function that is really useful for users, not all of them meet the demands of users of online platforms, although there are some that have required less than that to make a place among the favourites of users. 
In addition, it offers you to search and download free music or listen to it in streaming. Music Vibe for Android is a simple but fantastic application with which we will be able to play any audio format, so we have an opportunity to leave the default Android player, and switch to one that offers greater stability and very easy use, If you are not looking for anything complicated this is the player you need. The only problem that this application has is the incessant advertising that does not rest and is shown very frequently, so it is up to you to install it or not,
These are some of the best music apps available in the play store.