What Are The Best Webcam Programs For MacOS, Linux And Windows?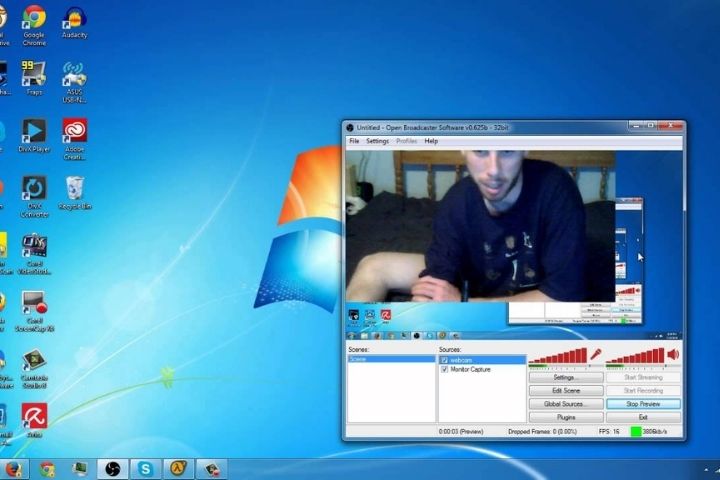 There are different webcam programs on the market. Some applications are used to test the PC camera and see if it delivers what it promises. Others have a more fun proposal and include filters to the captured image. There are other options that allow you to record everything displayed.
Here are some of the Best Webcam Programs for macOS, Linux, and Windows
YouCam
 It is a program that offers tools for work and play. Compatible with various video calling services and live video platforms, it has real-time beautification filters. As for the presentations, the user has resources to take notes, superimpose the video with images, share the screen, among others. 
Its friendly interface allows you to find the main features with ease. If you choose to record, the video can be saved in different resolutions, including Full HD, in AVI, WMV, and MP4 formats. YouCam (paid, 30-day free trial): Windows 10, 8, and 7
 Webcam toy
 It is a simple online application for anyone looking for fun filters to take pictures with the webcam. Just go to the website and click Done? Smile! If the browser blocks access, give permission to use the PC camera. Then click the Normal button to load all available effects
There are dozens of options, including kaleidoscope, ghostly style, smoke, old movies, cartoon, and more. Select what you like and then go to a camera icon to sign up. The result can be saved on the PC or easily shared on Twitter, Google Photos or Tumblr.
ManyCam
ManyCam offers a number of useful functions for video conferencing or video lesson recording. The application allows you to write and draw on the screen, add images to the video, include shapes, among others. It is also possible to overlay webcam images with files, display computer screen, or even a cell phone camera. Users can still make colour adjustments, zoom, change opacity, as well as using fun filters and effects.
 There is also the option to broadcast live on different platforms such as YouTube, Twitch, and Facebook. Or if you prefer, save content up to 720p in the free version and 4K in the paid version. Video can be saved in popular formats like MP4, MKV, MOV, and FLV. ManyCam is for free, and for paid plans, it offers more options with more features and no watermark): Windows 10, 8 and 7 | macOS 10.11 or higher.
Webcam Test
Webcam Test is an online application that allows you to test the functions offered by your PC camera in a simple way. Simply go to the website and access the button Click here to allow access to webcam identifiers. Then go to Test my camera. This evaluation may take a few minutes. It is possible to know data such as resolution, bit rate, number of colours, brightness, brightness, among others.
 In addition to the general test, the user can evaluate more specific aspects such as resolution, frame rate and microphone. There is also the option to record a video on the website itself and save it as WebM or MKV. Webcam test is free of cost.
GoPlay
GoPlay is a good option for beginners, but they want to get away from the basics. The program offers functions for writing on the screen, as well as for inserting photos. You can record videos up to 4K at 60fps and can edit in a built-in editor.
With this application, you can record your PC screen and make live videos But you can only record for 2 minutes of video in a free version with the watermark. The result can be saved in MOV, AVI, MP4, FLV, GIF or in audio. Go play is for free, and you have to pay a little amount to get the full version( Windows 10, 8 and 7).
Apowersoft Free Online Screen Recorder
Apowersoft is suitable for those who need to record PC screens while watching webcam images. The site offers resources for freehand writing on the screen and including shapes. 
Everything is online, but before you start, you need to download a mild non-PC rocket launcher. The result can be saved to your computer as a video or GIF, saved to the cloud or easily shared on YouTube and Vimeo. The resolution can be set as low, medium or high.
Windows Camera
Windows Camera is a simple but functional alternative, especially for those who only need basic functions. It itself offers a native system webcam program. By activating Professional mode in the settings, you can adjust the white balance and brightness.
 This application has some grid models. There is also the option to change the video quality between 360p and Full HD and the frequency, but always at 30 FPS. Results are saved in JPEG and MP4. Windows Camera is for free and also supports Windows 10.